We're getting to know Revelstoke based jewelry designer Kat Cadegan today. We love her nature inspired pieces, which turn sterling silver, bronze, raw diamonds and 14K gold into works of art. If you missed Kat at the Vancouver Folk Festival this summer, don't worry, she'll be back with lots of goodies in tow for First Pick this September. Have a look: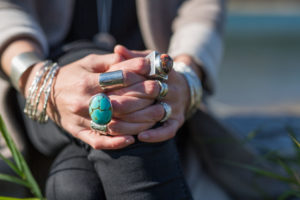 WHAT IS YOUR INTENTION IN CREATING YOUR COLLECTION? HOW IS YOUR WORK DIFFERENT?
My intention is simple- to create beautiful pieces inspired by nature…pieces that will be treasured for years to come. I'm not interested in mass market consumption- I'm interested in creating the ring that a grandmother with give to her granddaughter….pieces to be held, enjoyed and passed on.
My work is a collection of unique, high quality, handmade sterling silver and bronze jewellery.  Working from my studio in Revelstoke, I am influenced by my natural surroundings and a love of travel.  I have studied my craft in India, Mexico, China, Indonesia and Canada. My eclectic education paired with traditional techniques gives my work a unique combination of rich textures, organic shapes and skilled craftsmanship. Each piece is lovingly crafted, incorporating recycled metals whenever possible.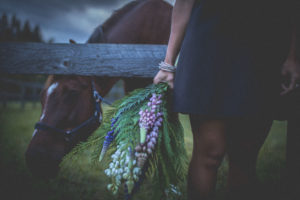 HOW HAS GEOGRAPHY INFLUENCED YOUR WORK?
I lived on vancouver island for years, and grew up on Cape Breton Island- so coastal tides run deep in my veins.  I've spent hours of my life combing the beaches for treasure, and even in Revelstoke my windows are lined with shells from both coasts of this magnificent country.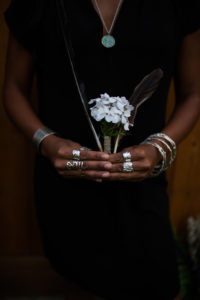 WHY ARE YOU EXCITED ABOUT THE FIRST PICK SHOW?
I'm excited to be a part of a group of makers bringing handmade Canadian fashion to Vancouver in a forward thinking, fresh feeling, good heart moving kind of way!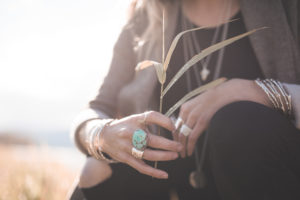 WHAT IS THE BEST PART ABOUT BEING AN INDEPENDENT DESIGNER? THE WORST?
The best part is having the freedom and ability to bring my ideas to life… to find something- a little piece in inspiration on a walk and then be able to work through the process of bringing it to life as I see it……… the worst part is trying to wear all the hats of an entrepreneur….. the making and creating.. that's the easy part for me, its just what I do…. but all of the organizing, planning and follow through that goes on behind the scenes- that's the real work for me. If I could just make make make all the time- well that would be the best.