It is often overheard at handmade events that there is a distinct lack of options for men, a lack that we have duly noted. We believe in part this issue has been because there's not really been a handmade venue to foster men's clothing collections (beyond t-shirts), not for lack of local design talent.
We want to change this, and introduce men to shopping locally, by ensuring our show includes high quality clothing for men. With this in mind, we are very excited to welcome Vancouver based Menswear label Start With The Basis to our First Ever First Pick Market. Check out our interview with designer Sei Campbell, we can't wait to see Collection II!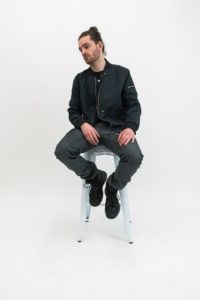 TELL US A BIT ABOUT YOUR BACKGROUND IN FASHION…
During school, I interned with a fellow KPU design student's backpack company and learned how to draft and sew working with them. Once I graduated school, I became their production assistant but still had a love for designing and creating clothing. An opportunity came up to help open a retail space in Gastown, so I moved on from the bags and launched my first collection in the store. I have since moved back to my old studio space in East Vancouver and have been taking the first steps to designing and developing Collection II.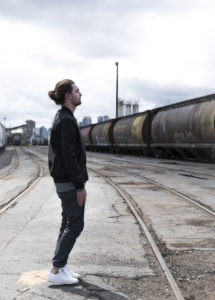 HOW HAS LIVING IN VANCOUVER INFLUENCED YOUR LINE?
Going back to the tech driven and utilitarian values seen in many of the Vancouver-based labels, SWB designs to be synonymous with these ideals. Much fashion today goes "against the grain" whereas SWB takes cues from tradition and good fit and creates to update said traditional values and ideas.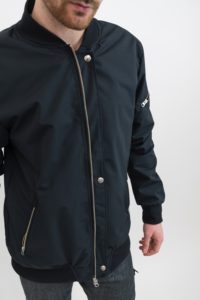 WHAT'S THE BEST PART ABOUT BEING AN INDEPENDENT DESIGNER? THE WORST?
The best part is that there is no one to answer to with regards of what I want to create and bring to life. That being the case, I design with an underlying idea to accommodate a variety of different bodies and utilitarian values to reach a large and diverse audience. The worst is that the industry is very saturated so there is no shortage of independent labels. Though SWB wants to target a broad audience, it still has to create things that are different and separate itself from its sea of competitors.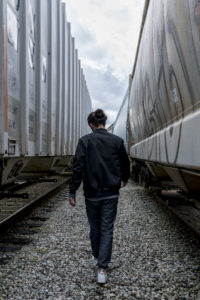 WHY IS CANADIAN DESIGN IMPORTANT? HOW IS IT DIFFERENT?
It's important because it contributes to our cultural identity. Being from Vancouver, we are a melting pot of countless cultures and values, so we have to design with that in mind. Vancouver is at the forefront for a lot of the utilitarian and tech-driven design seen today, so that is something my label strives to be apart of.