In keeping with our men's week theme, we are taking a look at Neil Singh's leatherwork company Joesph Henry Workshop. Handcrafted leather goods, with custom stamping, give Neil's work a bespoke feel that we are eager to see for ourselves at First Pick. We love the simplicity and craftsmanship of Joseph Henry Workshop, which perfectly fits the slow fashion ethos of our show. Take a look:
WHAT'S THE SCOOP WITH YOUR COMPANY NAME?
Joseph Henry..WTF? Well, I wanted to pay some respect to the old ways when coming up with a name for the company and since my wife's father and my father were/are both extremely handy crafty men I think this feels right.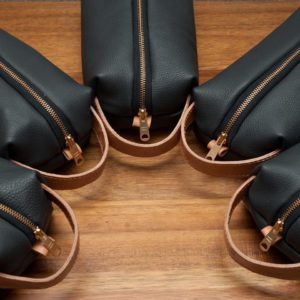 TELL US A BIT ABOUT YOUR PROCESS.
I believe in quality and longevity. All of the items are hand cut, dyed and stitched by me. The leather is vegetable tanned and is treated with respect by me since a cow had to die for it.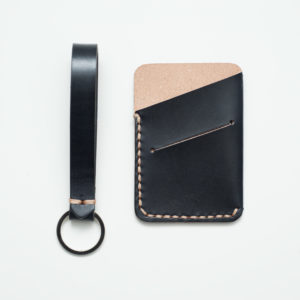 WHAT DO YOU ENJOY MOST ABOUT YOUR WORK?
I enjoy the analog process of making tremendously as it results in a useful product that will last. It is my pleasure to create one for you. You pay a little more but you get a whole lot more. Handmade – Useful – Durable – Beautiful.