Like just about everyone else did today, we stared up at the sun to catch a glimpse of the solar eclipse, because we didn't want to miss out. I guess if they happened all the time, we wouldn't really care about eclipses, or meteor showers, or any other celestial goings-on… which is why we've chosen this week to spotlight designers who do work that is made to order (ie extra special because it doesn't happen all the time), who are part of the slow fashion movement, and who create special pieces that are truly unique.
We're kicking off Made To Order week with designer Kate Schreiner, the wonder-woman behind Vancouver slow fashion label Hetki / a moment. We're very excited to have Kate at the show, because we share her ethic of buy better, buy less, and because as designers ourselves, we understand that by producing only what is ordered, we lessen our impact on the environment, but increase the impact on closets: clothes that fit properly are clothes that get worn! Check out what Kate had to say, and plan on visiting her at First Pick Handmade!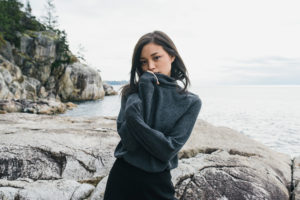 TELL US ABOUT YOUR LABEL…
Hetki / a moment is a slow fashion brand. My designs are meant to be season neutral and trend neutral to allow the wearer to get the most use out of their garment. My focus is to provide meaningful fashion for a conscious consumer, that they can wear season after season, year after year. My brand is ethical- which I think can go hand-in-hand with being green or eco-friendly. My product is locally produced here in Vancouver from start to finish, and a majority of my materials are natural fibers.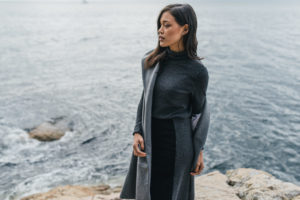 WHO IS YOUR CUSTOMER? HOW ARE THEY PART OF THE SLOW FASHION MOVEMENT?
My brand is so specific to a certain aware consumer, that their needs, and my product work so well together. Initially, when I started my brand, I can say my biggest concern was "how does a small brand such as mine, compete with all of the fast fashion brands out there"… but as I've continued to design and create, I have realized that the customers who are loyal to my brand, aren't looking for pieces from fast fashion retailers, they are looking for pieces with a story, that are supporting the local industry- so that is when I realized my brand isn't competing with fast fashion, it's providing a meaningful product for a specific customer who is actively looking for a meaningful product that aligns with their morals and values.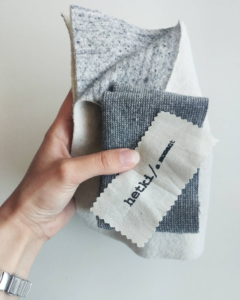 WHY IS CANADIAN DESIGN IMPORTANT? WHAT MAKES IT DIFFERENT?
Canadian design is so important because it brings awareness to a more curated market; it brings awareness to small start-up businesses, and local businesses who have been competing with fast fashion brand. The 'Made in Canada' market is growing, and I think consumers are aware of the effects of fast fashion, and how supporting these smaller/local business, is creating a positive impact on the environment, economy, and the local fashion industry.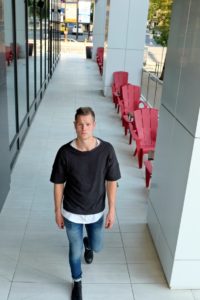 WHAT IS THE BEST PART ABOUT BEING AN INDEPENDENT DESIGNER? THE WORST?
The best part of being an independent designer is getting to connect with my customers and really understand their values and consumer behaviors. My favorite part of my design process is when I get to sit down with a client, and have an inspiring conversation with them about their views on the industry, how their consumption habits have evolved, and why they have decided to shop local. It allows me a glimpse into their world and to understand why they value what they value- and can then translate this into a piece of meaningful clothing for them. I have yet to discover the worst thing about being an independent designer.
HOW HAS LIVING IN VANCOUVER INFLUENCED YOUR LINE?
Vancouver has really opened my eyes to the world of independent designers, artists, and creative individuals. There is such a hub for local brands, and small start-ups- and it's really inspiring and encouraging. I know I am one of many people who are growing their brands and I feel so lucky that there is a network of like-minded people who are all going through the same thing I am.The entire ethos of my brand is cultivated from the lifestyle and values of the Scandinavian and Nordic cultures, and it's amazing to see that the Vancouver market values these same attributes that are so important to hetki / a moment, and are the ultimate reason as to why I have a brand.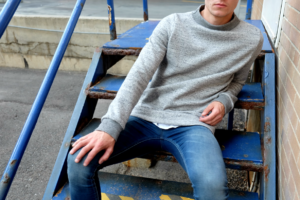 WHY ARE YOU EXCITED ABOUT THE FIRST PICK SHOW?
I am very excited about the First Pick show because I think it is important for local makers and designers to have a space where they can connect with like-minded consumers, curators, and collectors.