Carrying on (see what I did there) with our Made To Order week, we're profiling Jola V Designs, made by Jolanta Va. While not all her work is custom, Jolanta specializes in bags and accessories for the taller woman, a demographic that is often under-serviced by the fashion industry. We love the way Jolanta transforms her materials through weaving, patchwork techniques and recycling old into new. Take a look!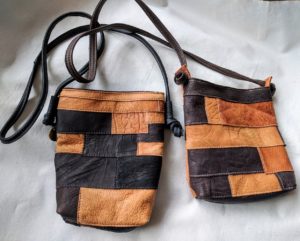 WHAT IS YOUR INTENTION IN CREATING YOUR LINE? HOW IS YOUR WORK DIFFERENT?
My work is influenced by my North European heritage. I use a combination of old binding techniques alongside modern high-end finishes. I use almost no hardware making long-lasting pieces, that will serve the wearer for a long time, though many outfits and stages of their lives. I also specialize in longer bag straps for every body.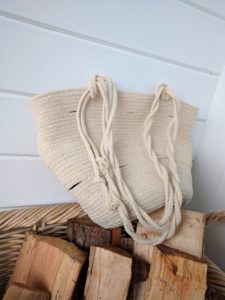 IS YOUR LINE GREEN, ECO FRIENDLY, ETC?
It is as eco-friendly, as leather can get. I use Vancouver area tanned and BC-sourced hides; recycled leather and US independent tanneries' work. For the future of mine, and other indie accessory lines, I want these suppliers to continue working, and thriving.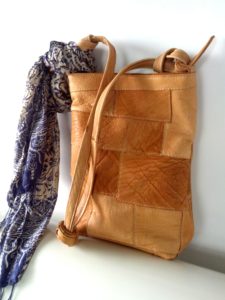 WHY IS CANADIAN DESIGN IMPORTANT? WHAT MAKES IT DIFFERENT?
There is not much choice left, as a shopper, after you sift through the homogenized, the disposable and the ill-engineered piles of garments out there, made with the sole consideration for the bottom line. Everything looks the same, everything falls apart. Our small-batch items stand out in quality, uniqueness and value. I buy fewer things and wear them for a long time.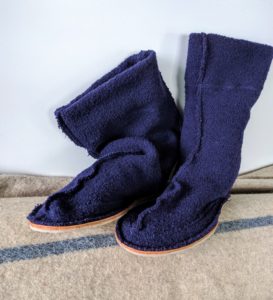 WHY ARE YOU EXCITED ABOUT THE FIRST PICK SHOW?
In addition to being a designer, I am also a serious local fashion enthusiast. Most of what I wear is made right here, in Van, or independent makers of the world. I am excited over the very idea of a fashion-focused event, with such high quality vendors finally happening in our little city.

WHAT IS THE BEST PART ABOUT BEING AN INDEPENDENT DESIGNER? THE WORST?
The best: running into strangers around town wearing YOU!
Worst: shrinking inventory of options for sourcing and supplies. Disappearing manufacturers. Vanishing work-spaces and retailers closing down, in favour of empty condo buildings.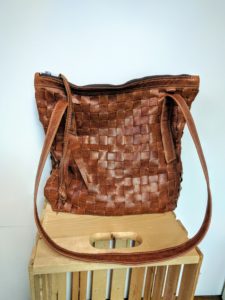 HOW HAS LIVING IN VANCOUVER INFLUENCED YOUR LINE?
It gave the impetus for its very creation – I couldn't find what I wanted, so I made what I wanted. So, there.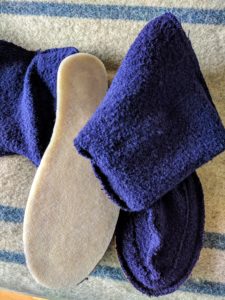 WHAT IS YOUR GREATEST CONCERN AS A MAKER/DESIGNER?
Overall weakening buying power of the common folk, who supported our parents' art careers, who had the life and cost of living balances to purchase quality items we now see in the antique shops. Fast fashion is a symptom of this weakening, and so is disappearance of diversity of products in the market.