As our Statement Fashion week continues, we're taking a look at girl powered lingerie brand Revol Girl. We love the motivation behind Revol Girl, as explained by designer Sara Jonsdottir, who's not afraid to talk about periods, period. The functionality of fashion (and how it relates to menstruation) is generally to wear something baggy to cover up, not to wear something bold and empowering. Why should we hide away at that time of the month, when we can be proud of our strength as women, and marvel at the wonders of our own bodies. We feel the revolution starting, and Revol Girl is the unapologetic uniform of choice!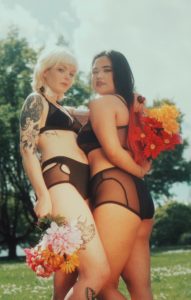 CAN YOU GIVE US SOME BACKGROUND ON YOUR COMPANY?
We are Menstrual Product Activists! I have experienced every mentionable mishap during my cycle, much like every other woman out there.
 After years of ruining underwear by starting early, overflowing a tampon or thinking I had completed my cycle, when in fact it was still going strong, I was motivated to find an alternative. Sick of falling for commercial tampons claiming to never leak or pads that were meant to feel "barely there", I knew I wanted to create something entirely different. That's how Revol Girl began.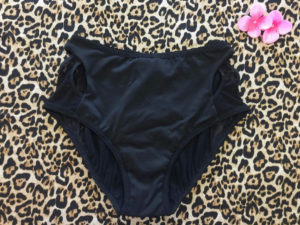 WHAT IS YOUR INTENTION IN CREATING YOUR LINE? HOW IS YOUR WORK DIFFERENT?
My intention is to shake things up, every time I explain my line of 'Period Panties' I get to open peoples minds up to a new way of menstrual care and eliminating taboos. I will proudly (and loudly) speak about periods, vaginas, bodily changes, cycles, and everything encompassing this magnificent process to anyone that will listen!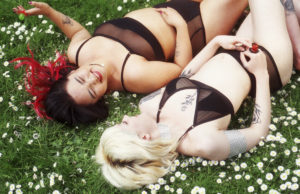 HOW IS YOUR LINE ECO-FRIENDLY?
 I feel that it should be a given that new companies are green-focused, how can we not have learned from others mistakes? I started my company because the menstrual hygiene industry is archaic in the Green sector, with its haunting amount of waste produced by non-reusable products. That is why it is so important for this industry to focus on being Green and not contributing to this reputation that we have.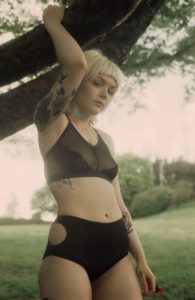 HOW HAS LIVING IN VANCOUVER INFLUENCED YOUR LINE?
My whole life I have been back and forth between Vancouver and Iceland (where I was born) and both places have huge influences on my designs, however Vancouver gives me an environment where everything I need is easily accessible: materials, machinery and network. In my eyes, the beauty of Vancouver is that it is an entrepreneurs wet dream of endless possibilities.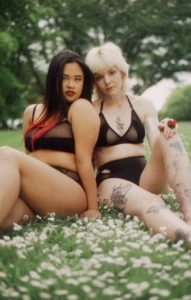 WHAT IS YOUR GREATEST CONCERN AS A MAKER/DESIGNER?
My greatest concern is time, there are always so many things I want to do. My mind is constantly on the run with ideas, a blessing and a curse. I let my 'Boss' mind take over and filter the ideas that will elevate my brand and try to go from there. There are so many 'concerns' that could slow me down but I just make sure that I don't have any time for them, there is no point in dwelling on those things. An Icelandic national motto, that I live by everyday, "It will all work out okay!". This gives me the confidence that no hurdle is too big to overcome, I will always come out on top!
WHAT IS THE BEST PART ABOUT BEING AN INDEPENDENT DESIGNER? THE WORST?
The best part: Absolute freedom, the worst: Responsibility for all that freedom! Honestly though, to work hard for what you love is not like work at all, it feels like a fulfilment of my fate, even though it is tough at times!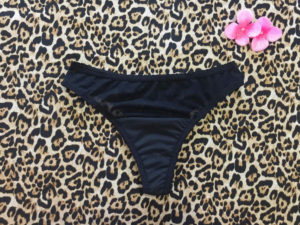 WHY ARE YOU EXCITED ABOUT THE FIRST PICK SHOW?
What an honour, to be chosen to work with like minded artist and entrepreneurs. A show that is curated and tailored to local design and creating an boutique shopping environment is exactly what this city needed. Its exciting to have an event designed to give customers the retail experience that otherwise would not be possible for brands like mine that are online based!