It still feels like summer, but we know Autumn is on the way… from fallen leaves to back to school, we're ready for the shift, in part, so we can switch over to layers and luxe fabrics. One of our most inspirationally Autumn designers is Adhesif Clothing, with each piece made by hand in Vancouver. If we get to wear these clothes, maybe we don't mind the shorter days and crisp mornings… Have a look!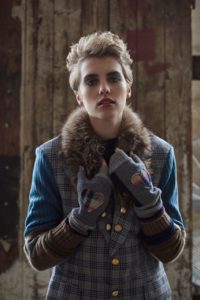 WHAT IS THE BEST PART ABOUT BEING AN INDEPENDENT DESIGNER? THE WORST?
When your loyal clients and customers appreciate and respect the sacrifices you make to have high work ethics, quality, artistry and integrity of your design work. The worst part? The ones that don't get it…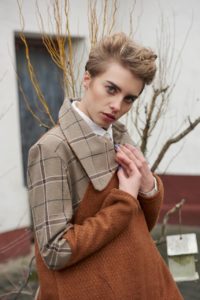 WHAT IS YOUR INTENTION IN CREATING YOUR LINE? HOW IS YOUR WORK DIFFERENT?
Unlike your usual run of the mill, massed produced counter part offered in the world of fast fashion, we here at Adhesif Clothing strive to create high quality, sustainable designs with a heart beat and a story to tell.
Absolutely no two garments or accessories are the same. The handmade process is truly a beautiful labor of love and we feel that this comes across in our attention to detail, well thought out fabric combinations and in the fit of our garments.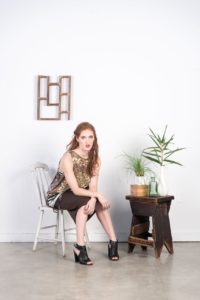 IS YOUR LINE GREEN, ECO FRIENDLY, ETC?
Since establishing our upcycled brand in 2003, we have been proudly creating every single one of a kind garment and accessory by hand with up to 95% reclaimed and vintage textiles right here in Vancouver, BC Canada.