With kids heading back to class tomorrow, it really feels like Autumn is upon us, which always makes me think of bags. Not that bags are a seasonal thing at all, but I feel like the colder the weather gets, the more I have to carry. Autumn feels like a time to get it done, versus the carefree days of summer, so I often find myself doing way more once the cooler temperatures hit and needing a way to haul it all around. It's good timing then, because our First Ever First Pick Handmade Market coincides with the official product launch of Bukuro Bags, by designer Samantha MacKinnon.
I can assure you that you already know Samantha's work, but under her company Succubus Studios, as she is one of Vancouver's major costume and prop designers serving the BC Film and Television industry. We love the care and attention she puts into all her work, and the fine craftsmanship worn by actors and actresses is now finally attainable to the general population through these well designed, well crafted bags and carry-alls.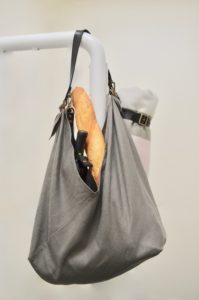 WHY BAGS?
At times I feel there is a disconnect between the things we use everyday and their potential beauty. Why only have beautiful bags for special occasions when you can use them everyday?
This line has been designed to go from the market to yoga and then a picnic in the park with the kids with out missing a beat. You put it together the way that fits your lifestyle, what ever it may entail that day.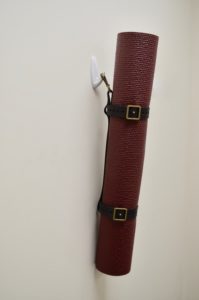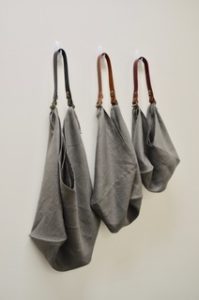 WHAT IS YOUR INTENTION IN CREATING YOUR LINE? HOW IS YOUR WORK DIFFERENT?
Working in film for so many years has trained my brain to look at everything I make as an exercise in form, function and beauty. Aesthetics is not enough, it must perform its task reliably. The devil is definitely in the details.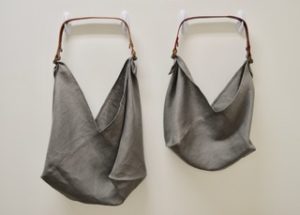 HOW DO YOUR BAGS MAKE A DIFFERENCE?
The line came from the desire to have beautiful, well made pieces that would take the place of single use plastics, multi use items that have no aesthetic value and products based on planned obsolescence.
Our products are made of natural fibres like linen and cotton with leather strapping and high quality hardware to be beautiful and reliable in your day to day.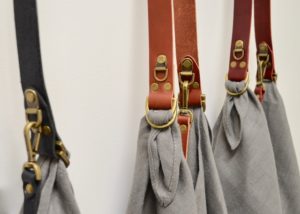 HOW HAS LIVING IN VANCOUVER INFLUENCED YOUR LINE?
Vancouver, one of the most beautiful cities in the world, is also a very casual and eco aware city. I have designed this line to be lovely things that you want to use everyday knowing that it will last and in turn reduce the footprint of your day to day life.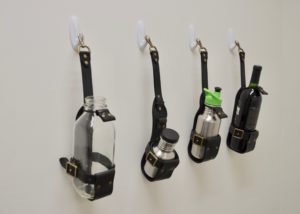 WHAT IS THE BEST PART ABOUT BEING AN INDEPENDENT DESIGNER? THE WORST?
The best part of being an independent designer is that I have the freedom to take ideas as far as I choose and in any direction I see fit.
I have the privilege of being surrounded by other designers and makers with a diverse range of skills that always have ideas that open my eyes to new and different ways of seeing and doing things.
As an independent it is often more challenging to find support in the market place.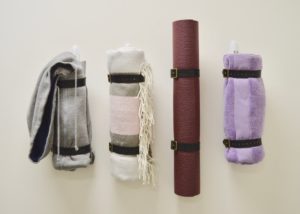 WHY ARE YOU EXCITED ABOUT THE FIRST PICK SHOW?
I am excited about the "First Pick" show because it will be the first time the new line will be available to the public and it's always inspiring to be in a room full of creatives doing what they do best.