It may be the height of summer, but we're starting our Designer Profiles for Fall 2019 this week, and we're starting it all with Jessica Redditt Designs.
We've been fans of Jessica's since our very first market, because her line embodies what Fashion should be in this day and age: Thoughtful, versatile and well executed, in styles that are Classic rather than trendy.
This week our focus is on Reclaimed Textiles, and we love the unique One-Of-A-Kind pieces that Jessica creates, in addition to her natural dyed collection.
We had a chance to chat with Jessica, check it out and get ready to think about "Eco" in a new way…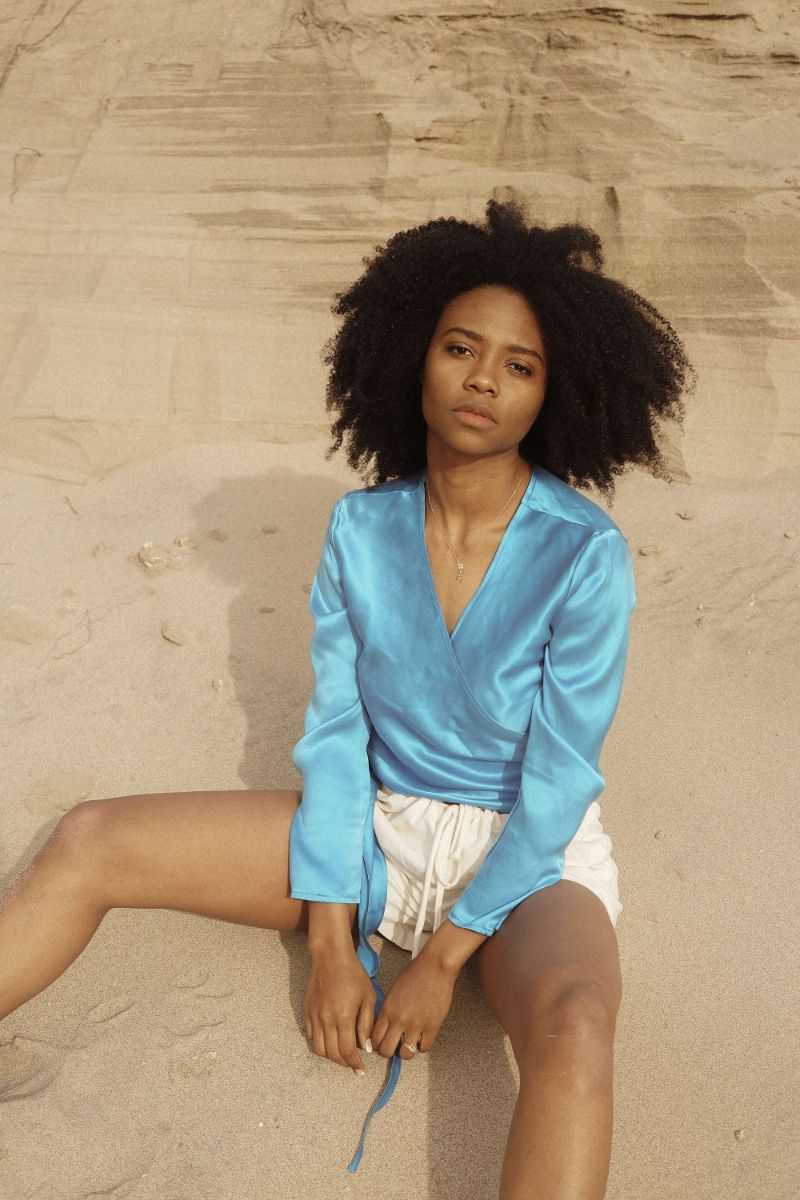 Sustainability is huge right now, but what do you think needs to happen to take it from "trend" status to how the everyday person is living?
I think that the most important thing that needs to happen is educating people. Talking about it everyday, educating all ages about the impact of our actions on the environment.
Of course the rise in Eco Fashion awareness has lead to companies adopting the cause, but with Greenwashing. What should consumers be aware of when comparing products and making purchases?
It's  difficult to look at a brand making their products overseas and compete with those designers under the "sustainable" umbrella. Unless our customers are dedicated to "made in Canada", it makes it nearly impossible for us Canadian designers to compete with pricing and making sales. I believe asking where our products are made is really important! Supporting local brands means supporting local business and their family rather than putting your money into corporate hands. We've consciously chosen to make our products here to lighten our environmental impact and pay fair wages to people in our community.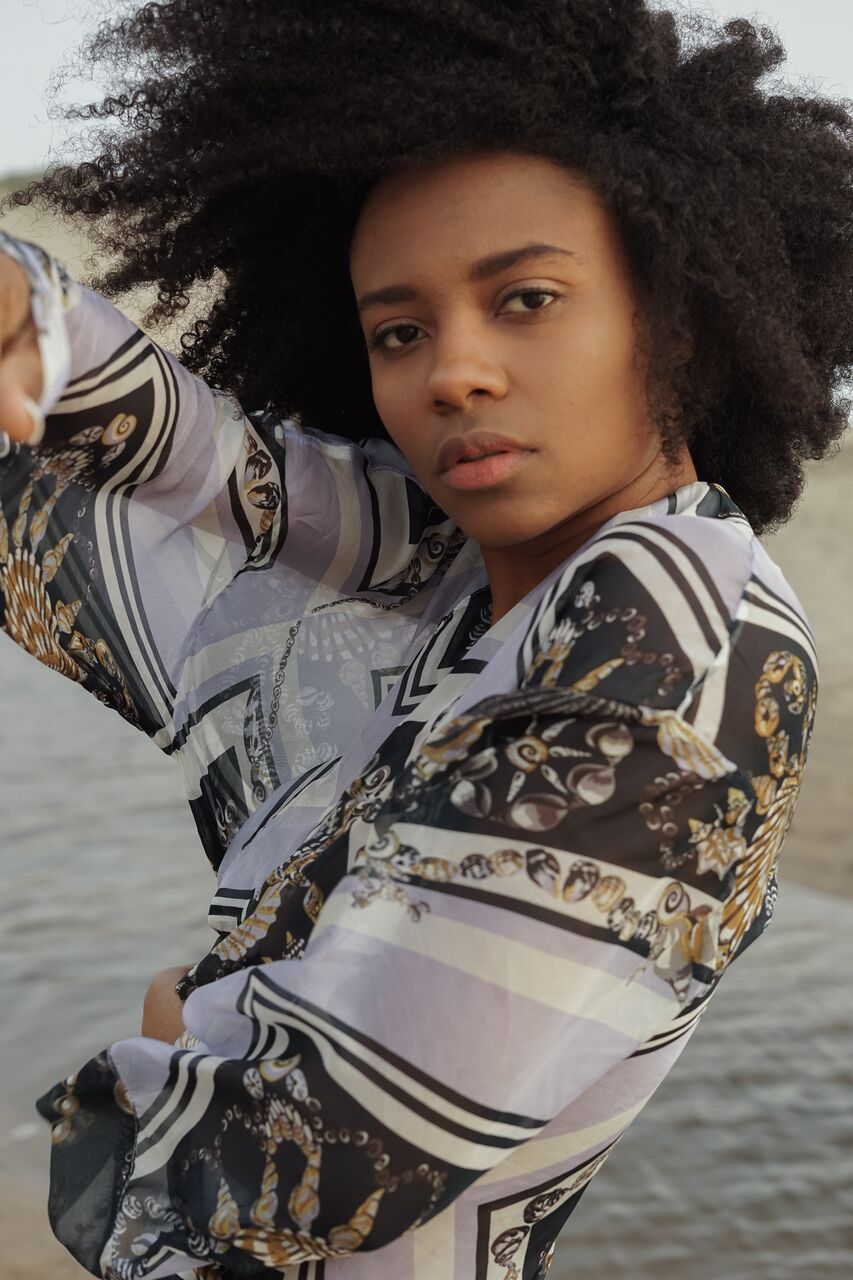 It seems that its local designers are leading the charge through creating their own initiatives regarding waste, take back programs etc. What are you doing to spark change?
My brand is working on bringing awareness to everyday living habits, and working on more intentional living. For example, I've hosted our first few beach clean-ups, because its something I believe is important, and every little bit we can do to make the world a better place, we should choose to do it.
Even with the rise in Sustainability, customers still want "luxury"… how does your line connect the two concepts? 
I'm a big believer in creating products and styles that will last in your wardrobe. I'm creating classic styles ( with luxurious mostly silk fabrics) that will transcend time and artificial trends.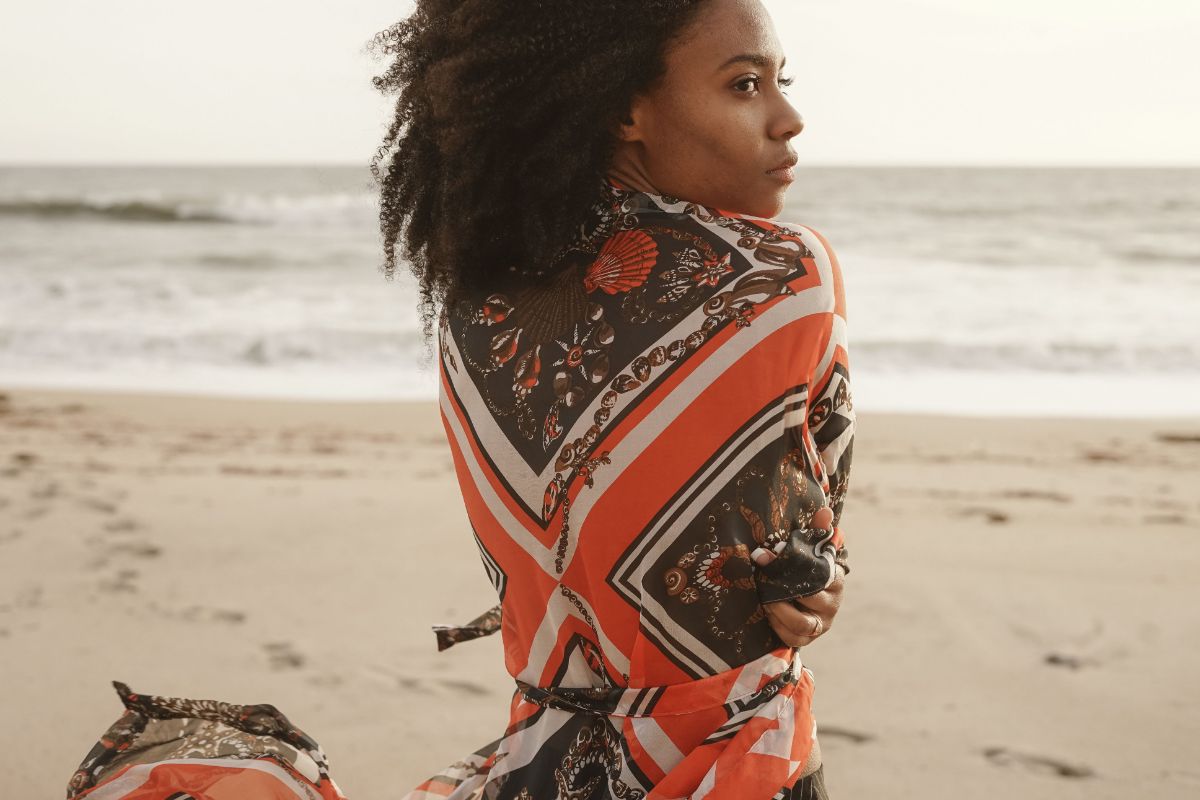 Let's talk about the business side of things…What is your favourite part of production?
My fave part of production is tied between finding the perfect fabric, and the designing. I am really passionate about the dreaming and scheming what will be my next design and how I picture the fit, the fabric, etc.
What do you wish customers understood about the production process?
How much it costs ( and how much time it takes) to create that one piece of clothing they are buying. There are so many steps to create a finished product. We have an additional process/step with the natural dyeing. This is what is special about what I do and I love when my customers can appreciate the work and love that has gone into each piece.
People often think fashion is all glamour… what's your "average" day like?
An average day is working a PT job  (in film usually) and then running errands for production, washing textiles, creating colours. Shipping orders and website management. Emails & social media in the evening/ lunch breaks. Picking and dropping kids from their activities. Dog walks… cooking healthy meals, watering gardens. Meetings, photoshoots…. basically a combination of at least 10 of the above everyday!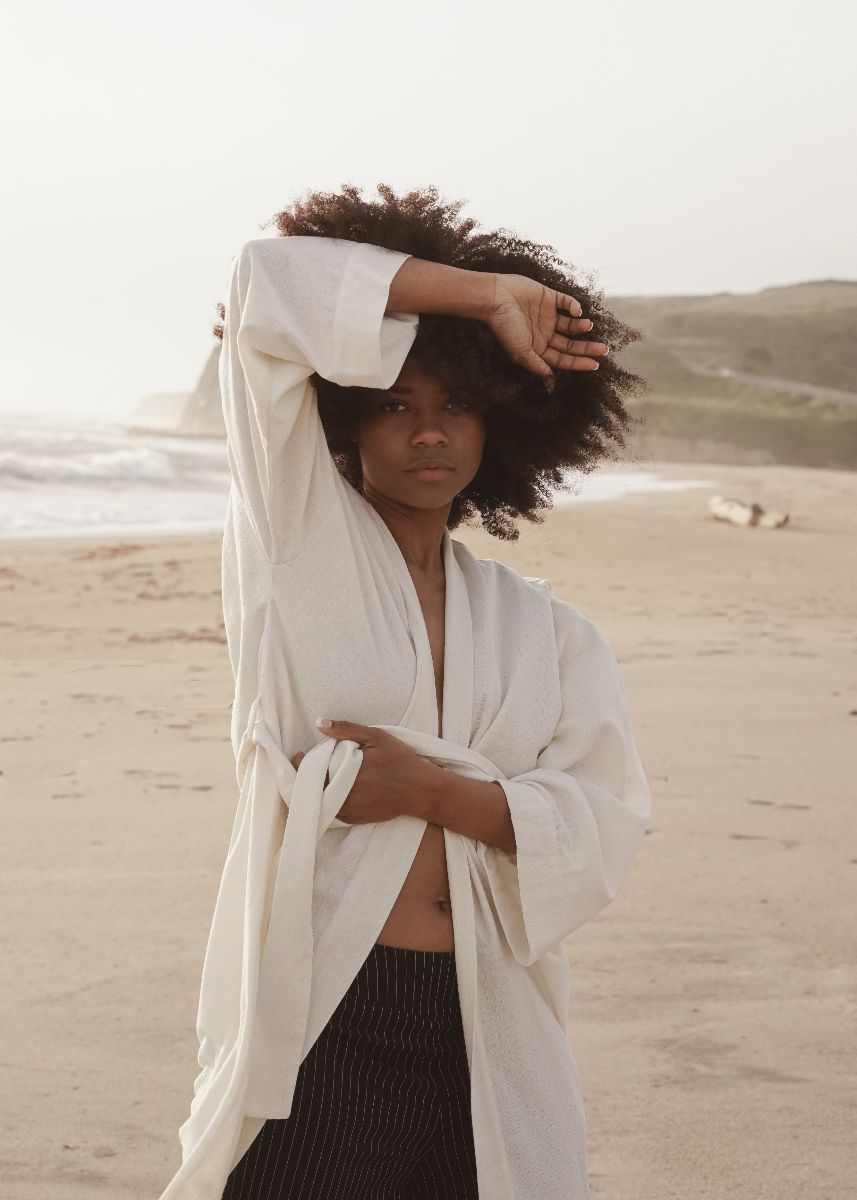 What's new for Fall 2019? Why are you excited about this season?
New for fall 2019… clothing to dress up in ( or dress for whenever you feel like it:) The brand is growing towards bolder and easy to wear statement pieces. I'm excited to show our staples in new natural dye palette, and some exciting new prints with a vintage feel.
What's the one thing customers should add to their wardrobe this season and why?
For fall, I rely on a few pairs of pants and tops that are easy to dress up or down, and feel great on while looking elegant! A versatile jacket/ coat that warms up the existing outfits in my wardrobe would be another top priority on my list.
Let's talk design for a moment: what is your design viewpoint? Who is the person you design for? How has your design viewpoint changed or evolved?
I create styles that I can picture myself wearing, creating flattering silhouettes that speak of originality and elegance. I'm designing for women who want to look great and don't mind standing out with a classic statement… all with comfort and a natural flow in mind.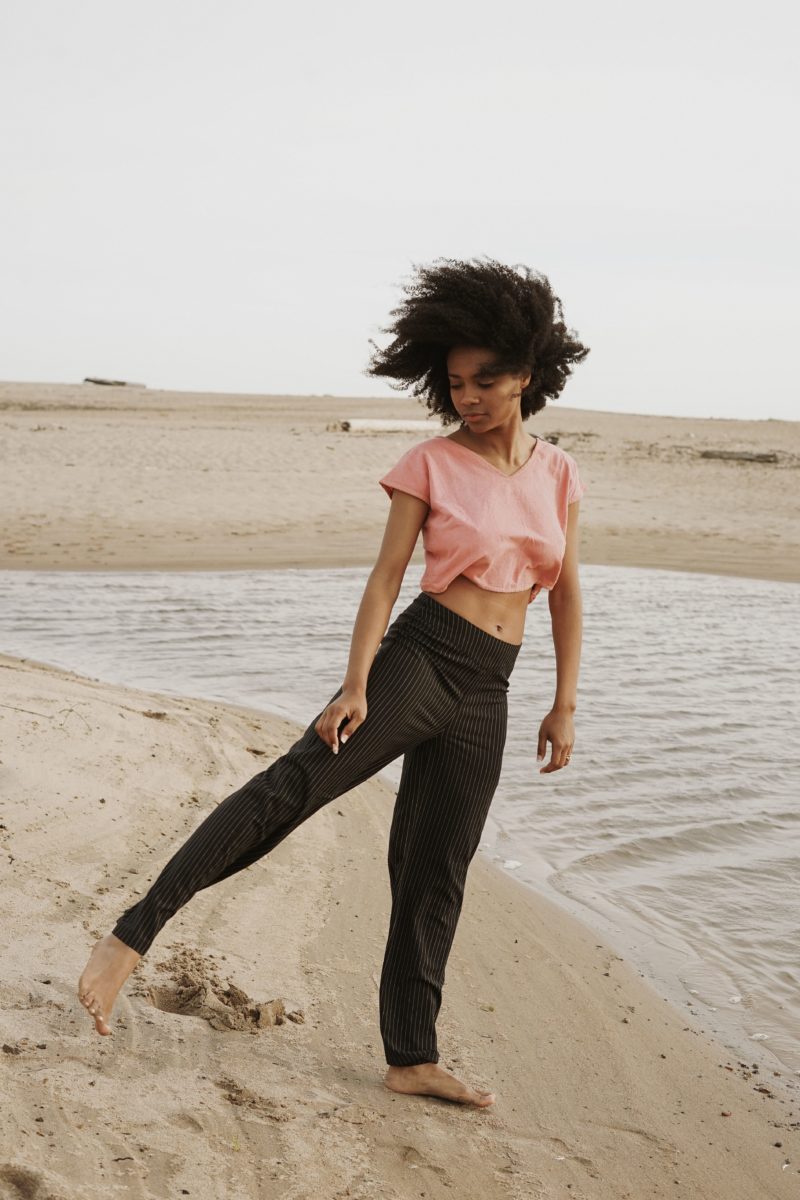 What's new with you since we saw you last show? 
I've been working with creating my own signature prints in collaboration with other artists. Can't wait to share!
We love our First Pick Community. What challenges do you find yourself facing, and how does being part of the local design scene help? 
It's a daily struggle to keep up with the social media game, without getting emotional about whether I'm doing the right thing. To be able to talk to other designers who are open about the same daily struggles can be comforting.
How are you balancing creativity with the daily grind?
With so much happening in the summer at home (which I love) I find my balance with nature walks, and working away from home at a coffee shop/ library to centre my focus. Nature always breathes new life into me.