We are pleased to profile our favourite woodworker, the talented Adea Chung of Billy Would Designs. We love her eco-conscious, fully modern aesthetic, and are very excited to welcome her to our First Ever First Pick. We can't wait to see what she'll have at the show, and with each piece limited edition, we know we'll find something to suit us perfectly. Take a look!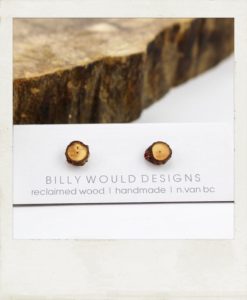 TELL US A BIT ABOUT YOUR BACKGROUND…
Growing up 'unschooled' in the interior of British Columbia, self expression and creativity were a way of life. As the oldest of 6 obnoxiously talented siblings and influenced by parents who's life mission was to make art, music, and babies, I am self taught and always learning. I am a jewellery designer, mixed media artist and devoted optimist.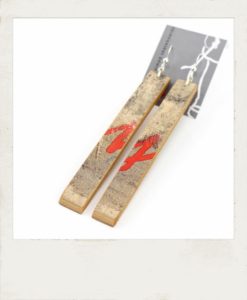 WHY WOOD?
What started as gifts for friends and family, soon grew and gained a reputation for one of a kind pieces using strictly reclaimed hardwood. Everything from old floorboards to broken skateboard decks are recycled in my North Vancouver workshop. Right from the very start Billy Would has only ever used recycled/reclaimed hardwood. Offcuts, broken skateboards, salvaged bits from wood repairs that no longer have a use all get rescued and reused. The small sizes of these pieces are great for jewellery and accessories.
The name 'Billy' is from my daughter – a constant source of inspiration.
WHAT IS YOUR GREATEST CONCERN AS A MAKER/DESIGNER? 
My greatest concern as a maker is fast fashion. We get tired of things too quickly and buy for the the moment instead of quality. I think it's important to have a connection with where your money goes. When you support local artists this money stays in your community. Plus quality, originality and service you get when you buy handmade can't be found anywhere else.