I'll admit that the first thing I think of when I think of Autumn is "new clothes", recalling back to school shopping and indoctrination to the church of style via the much awaited "September Issue". It always feels like, at least fashion wise, September is the beginning of the new year and all past fashion choices were a lifetime ago, washed away by spring showers and summer tides.
Come September, we're looking for new, and this year is no different, except we've found Sinbi Collection to quickly snap us out of lazy beach day mode, and with style like this, we'll happily trade flip flop for heels. Check it out: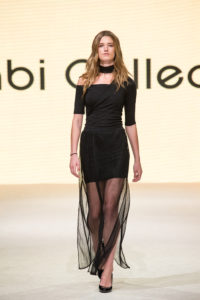 WHY IS CANADIAN DESIGN IMPORTANT? WHAT MAKES IT DIFFERENT? I think It would be better to say why hand made design is important than Canadian design.
I completed textile design bachelor degree in Toronto and learned fashion design in Vancouver and NY but I worked in Montreal and NY as a fashion designer.
HOW DOES YOUR DESIGN BACKGROUND MAKE YOUR WORK DIFFERENT?
I have lot of knowledge of patterns so I can play with patterns easily to  tweak designs in the detail and lines of the garments. I think I have more option to create different designs in variety ways.
My design is mixed with different culture and spirit. Through my fashion experience in many other places, I try to make wearable garment yet keeping interesting detail that can be hard to make in the factory. I pick the fabric carefully and try to find good quality fabric with soft hand touch.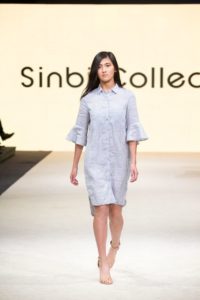 WHAT IS THE BEST PART ABOUT BEING AN INDEPENDENT DESIGNER? THE WORST?
The best part about being an independent designer is be able to have freedom to do your own designs when it comes to detail and shape of the garment. You have less limitation of being creative but the struggle is you still need to think about the balance of the design since it need to be wearable. Worst part of being an independent designer is, it's hard to find the right market when your design is not 100% fit to the stores.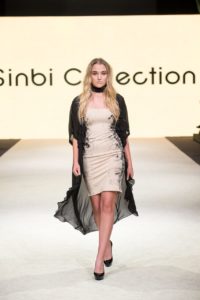 HOW HAS LIVING IN VANCOUVER INFLUENCED YOUR LINE?
Living in different place definitely make me realize there are many different styles that people prefer to wear depends on the location.
Living in Vancouver make me think people are more realistic about fashion but want to look elegant in terms of colour and style and appreciate beauty of simplicity. My design before was focusing on lot of details but now it becomes much more simpler while focusing more on line of the garment while still keeping some special detail of the garments.
WHAT IS YOUR GREATEST CONCERN AS A DESIGNER?
Greatest concern is market place.
It's hard to find right market for the particular style of the garments and also try to design to be different but wearable is another struggle and also sizing can be the big concern since my line is still small and produced small as I don't produce too many different sizes for each different garment since they are all done by me.