It's a brand new year and we have been busy getting our Spring Show organized, which means lots of new vendors, but we were so excited when Bianca Barr signed up for our Spring event, since we couldn't get enough of Bianca's work at our fall show. We love her eye for combining materials and pattern, her work feels fresh and new but with enough reference to the past to have that "cool girl" vibe… but unlike store bought "cool", her work is unique, guaranteeing you're the only person at the party wearing the statement necklace, earrings or garment. In a sea of all black, Bianca's work stands out and we love her trademark non-conformity to trend.
We chatted with Bianca about spring, check it out and plan to come visit her at our Spring edition of First Pick Handmade.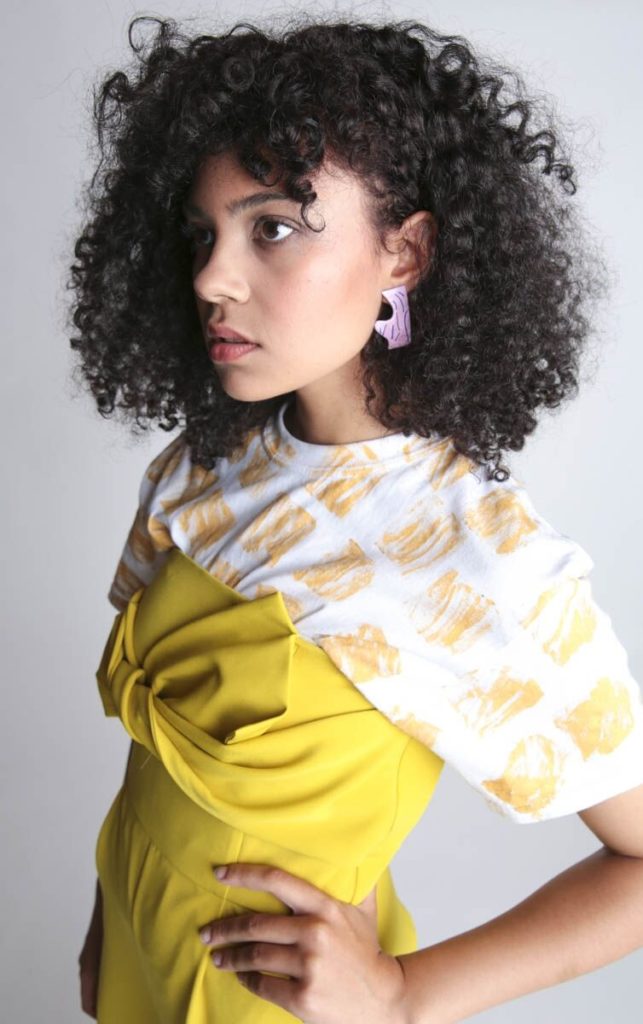 Tell us a bit about what you do…
I use reclaimed vintage silk blouses and print on them with an eco friendly water soluble ink. Each piece of jewellery is handmade by me, I don't use many pre-fabricated pieces to create them besides findings.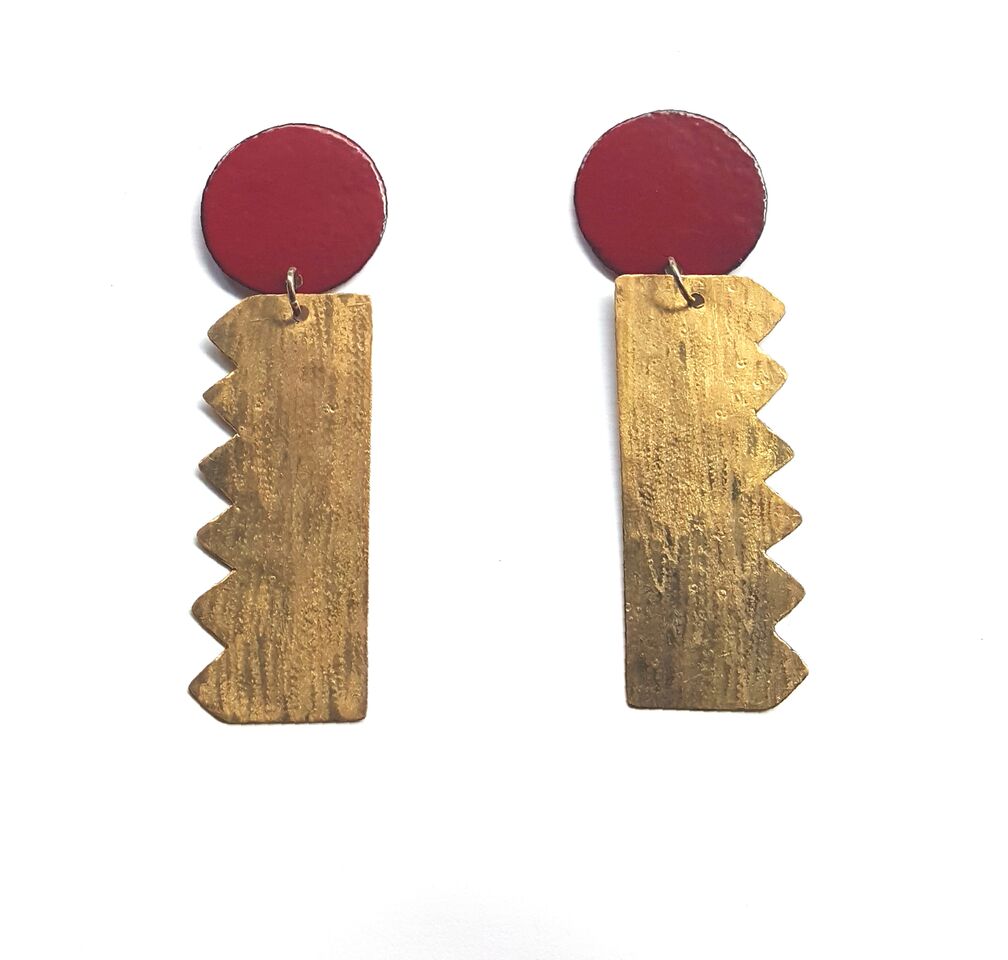 What's your favourite part about Spring fashion? What's new for Spring 2018 for your line?
A renewed feeling of energy and a desire to wear bright colours. For Spring 2018 we are continuing on with more enamel pieces in fun shapes and colour combos. Our clothing line will have more mixed patterns.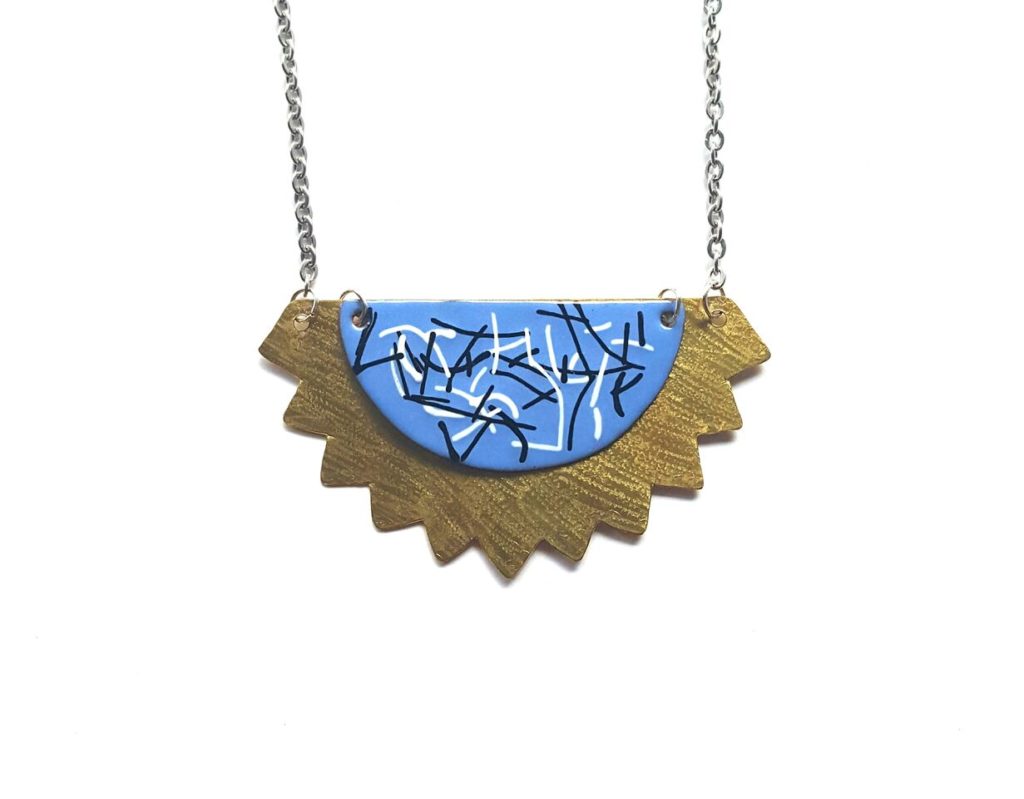 What is your "must have" item for Spring?
Statement geometric enamel earrings in pretty pastels.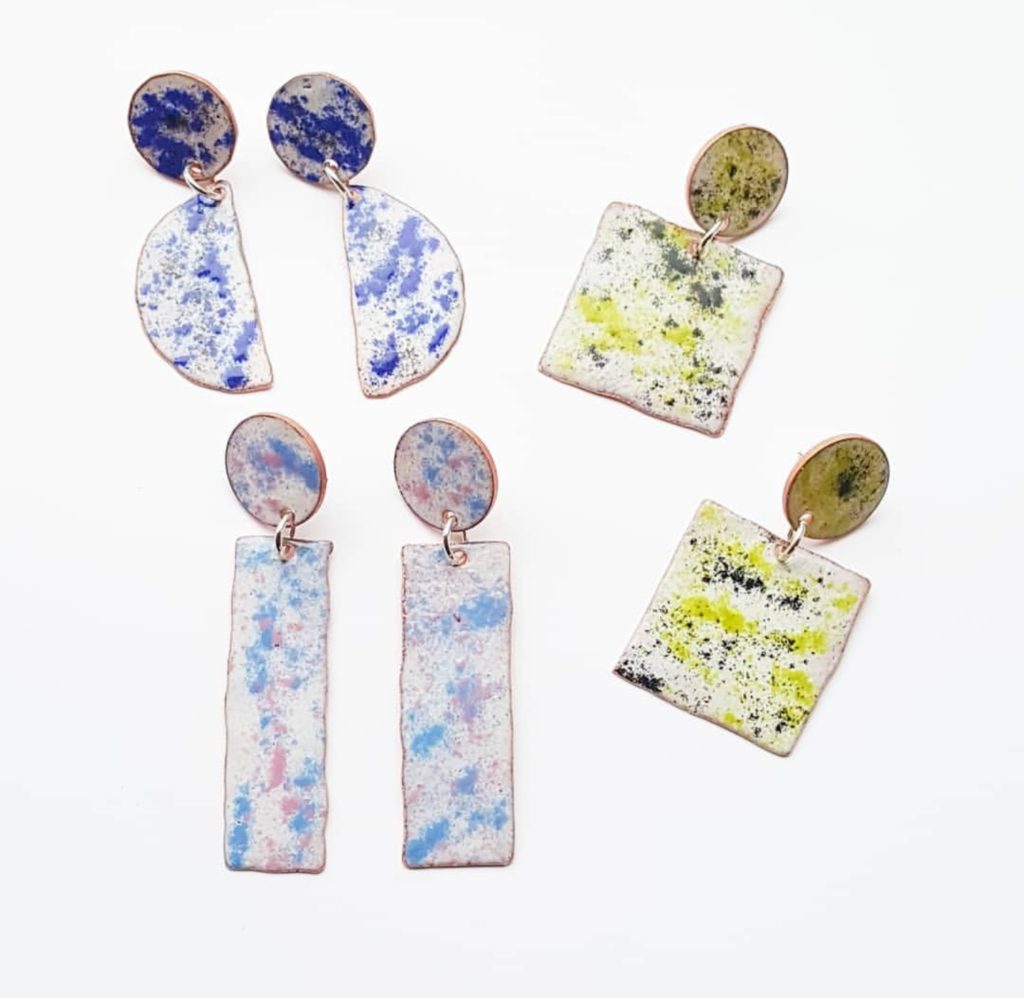 Why is Vancouver designed fashion different from fashion elsewhere? 
I think overall most designers do their own thing and don't pay attention to trends as much.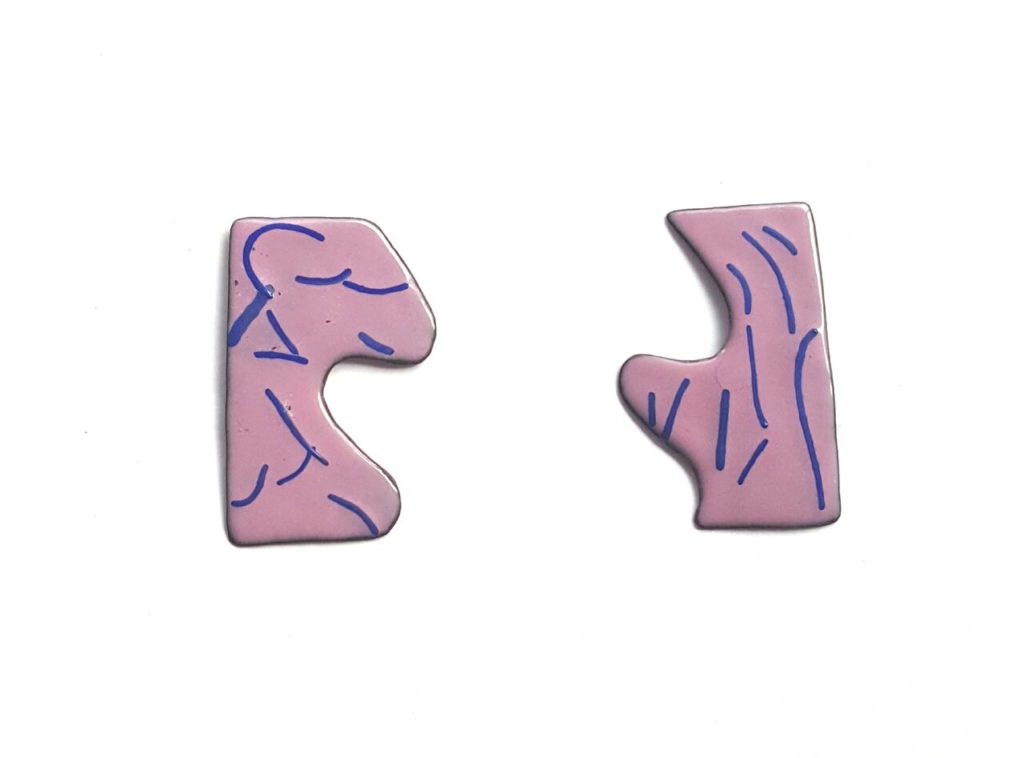 What challenges do you face manufacturing in Vancouver? Many designers struggle finding studio space, what is your experience?
I feel like maybe I don't have a typical Vancouver designer story in this sense. After 15 years of always working from home I'm only just now renting out a space to separate my clothing and jewellery lines. Since I've never rented a studio before I don't have anything to compare it to.
I would say my big challenge is more customer based as I find it hard to make sales as my pieces can be a bit weird! 
My intention as a designer is to create pieces that reflect my personal style. I guess you could call self-centred but I choose not to conform to other peoples styles. If other people end up liking what I create then this is a bonus.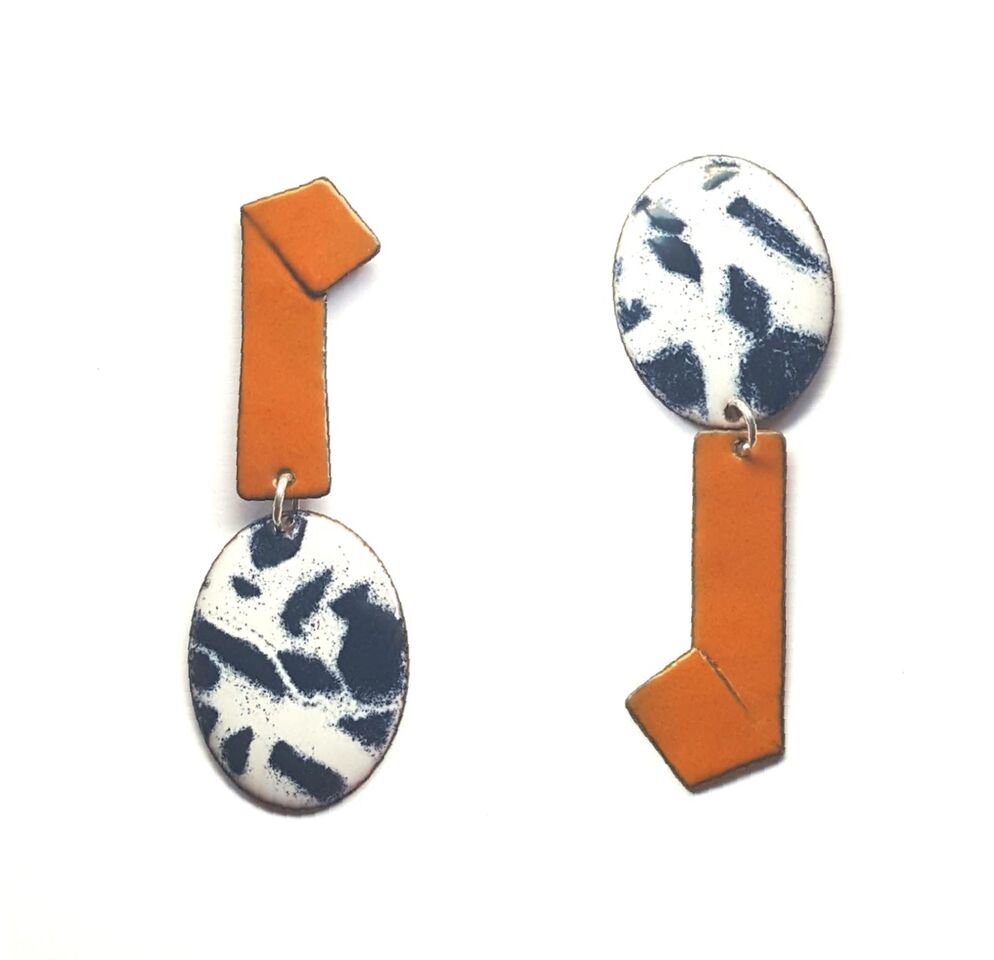 Anything else you would like to say about the current state of fashion?
It's overwhelming if you start to think about it too much. I love to look at everything so I have a bit of style ADD. I just try to focus on making pieces that make me feel good.
You can find Bianca's line on her website: biancabarr.com