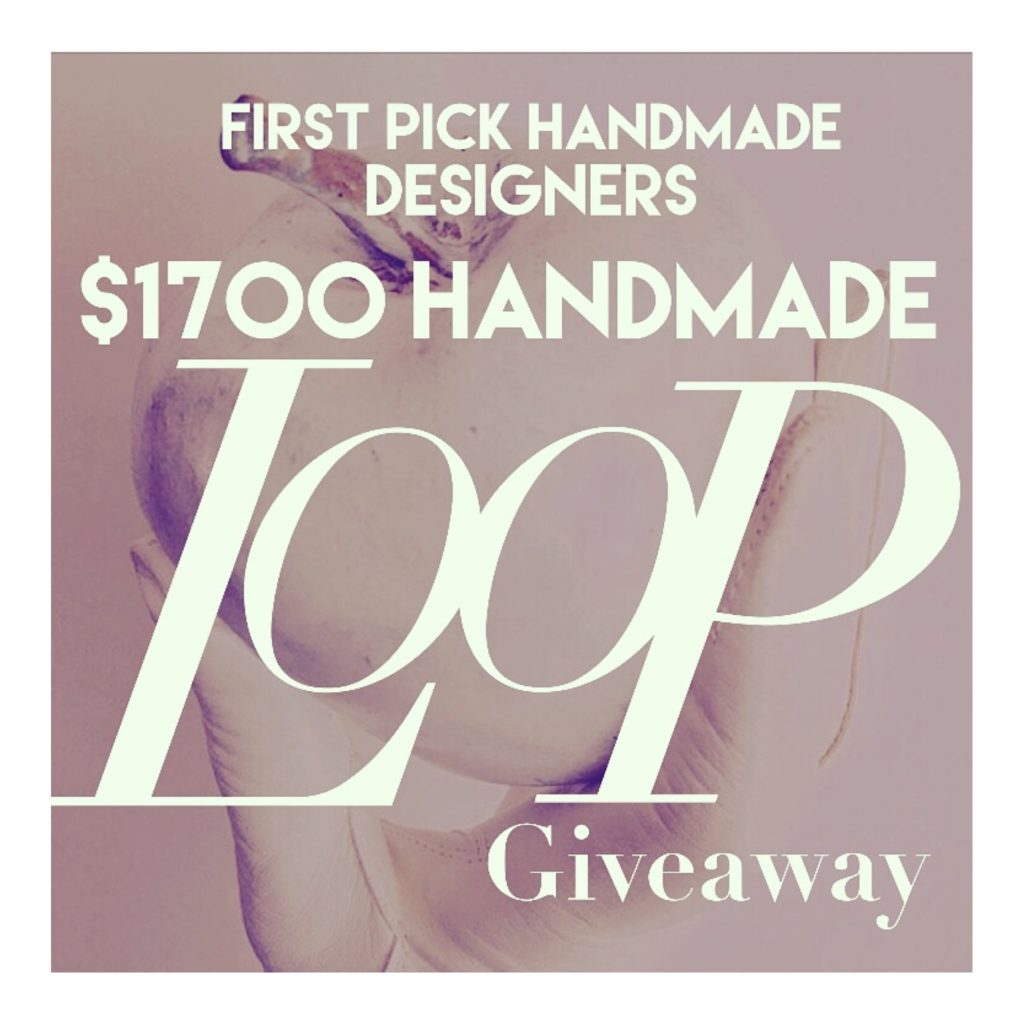 We've teamed up with 16 of our wonderful Spring 2018 designers to offer one lucky winner an amazing shopping spree giveaway, happening over on our Instagram (Firstpickyvr). We know you won't want to miss this opportunity, so make sure you join us on Instagram to enter to win prizes valuing $1750+ Look for the Loop Giveaway image (as above) on our Instagram feed for full details and how to participate in the loop.
Please note this contest prize has no cash replacement value, and must be used in person at the Spring First Pick Handmade Show. Good luck to all!
Huge thanks to all our designers who have donated to this loop, including:
Street and Saddle Clothing, Dahlia Drive Clothing, Kolton Babych Fine Jewelry, Silver and Gold Clothing, Daub + Design, Bronsino Designs, Winterluxe Recycled Cashmere, Zula Jewelry, Joanna Lovett Sterling, Le Fil Rouge Textiles, Frances Felt, Novel Supply Co, Jessica Redditt Designs, KRSD Leather, Revol Girl and Xzola Beauty (who has generously offered a complete microblading brow package worth $600).