This week we've been looking a bit closer at our designers with a focus on Active Living, specifically Active Women. We're closing out the week by profiling Xzola Beauty, who we are very excited to welcome to our Spring Show, in part because we have known Felix for years, but also because we love the addition of beauty treatments that makes life easier for us in the morning, especially when we are trying to look our best but also get out the door on time.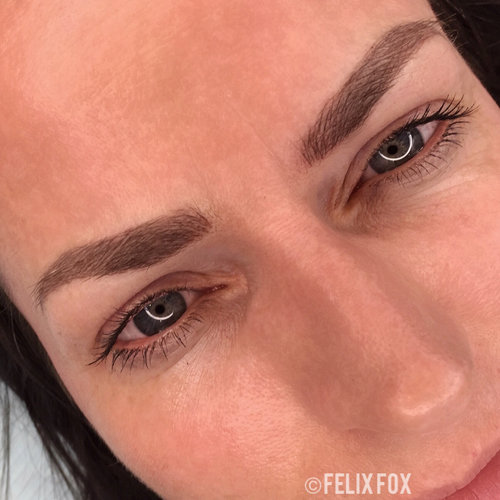 Like many active women, we want to feel feminine, but don't like the idea of wearing a ton of makeup, and microblading is the perfect answer to looking natural, but, "better"… Smudgeproof, waterproof, but semi-permanent, microbladed brows frame the face for up to two years, giving a fresh look. Microblading is also popular with female powerlifters, swimmers and other women with active lifestyles because no one wants to look "made up" at the gym or pool, but all women with busy schedules can benefit.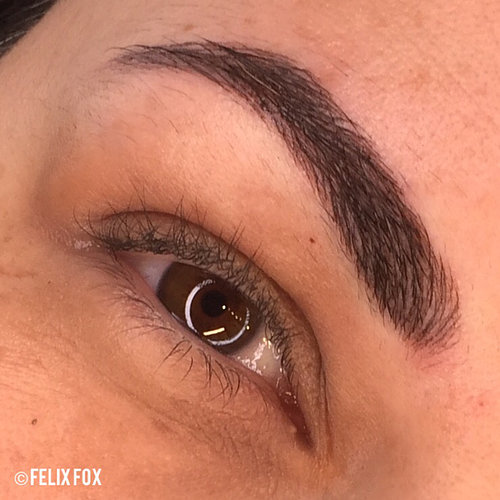 Felix says:
No more drawing on your brows every morning! Eyebrow Microblading is the perfect semi-permanent solution for beautiful, hassle-free brows. 
What is it?
Natural looking micro strokes are placed into the eyebrow are with a sterilized single-use hand tool that simulates the finest, realistic eyebrow hair stokes. It doesn't matter how full or spare your brows are, men and women wanting a few hairs to shape their existing brows up to those needing full brows due to hair loss from Alopecia find Microblading to be the perfect solution to their brow problems. No brow is too large or too small!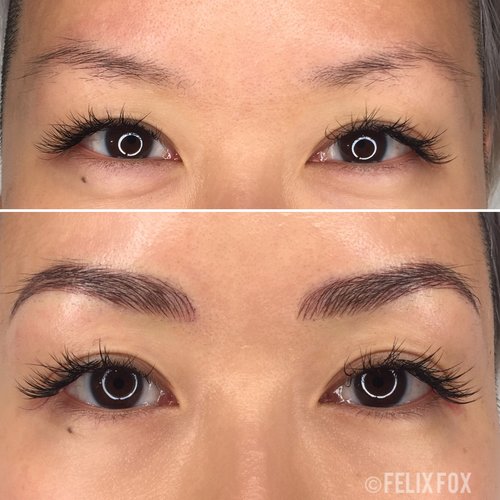 What can we expect at First Pick?
While microblading needs to be done in a sterile, spa environment, Felix from Xzola Beauty will be on hand at First Pick to give consultations, answer questions and set appointments. Other services available from Xzola Beauty include permanent micropigmentation eyeliner, and services for men, so it will be a great opportunity to chat one on one about all the services available.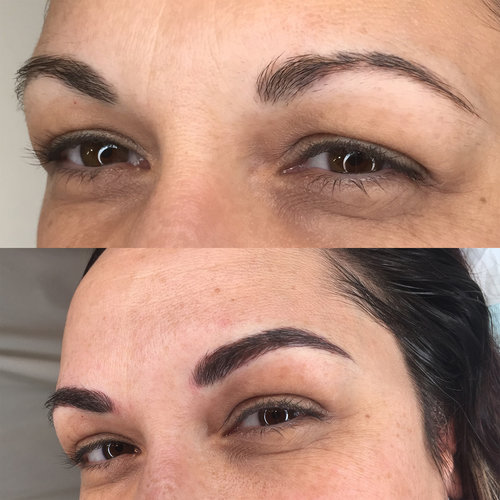 More about Xzola Beauty:
Founded by award-winning Make-up Artist Felix Fox, Xzola Beauty offers specialized non-permanent and permanent Cosmetic Micropigmentation with a Fine Artist's touch.
 Felix has spent 22 years as a sculptor, painter, educator and industry acclaimed Specialized Make-up Artist to some of Hollywood's most distinguished actors in Film and Television. Her deep-rooted career in the dermalogical and fine arts has instilled an acute eye and passion for enhancing the beauty and character of a person using the tiniest of details, finding beauty in the smallest of hair strokes and balancing the face with the slightest touch of the right tone. 
We are also very excited to offer one lucky Instagram follower a free complete Microbladed Brow Treatment, as part of our Instagram Loop Giveaway, so make sure you enter to win! Find more information and enter our contest on Instagram, user name xzolabeauty.