Hello Monday!! We're getting close to our Spring First Pick Handmade Event, and we are so excited in part because we *personally* can't wait to shop the show. We know we'll find unique items, but also, we love the high Eco-Fashion and Eco-Friendly quotient, which is often unmatched by typical retail shopping. As makers of an Eco Fashion line ourselves, we love being able to show customers that they can, in fact, find items that are not only stylish, but that have way less impact on the environment, and we've really stacked the show to prove it.
This entire week, we will be taking a closer look at some of our designers and makers who's love for our planet is matched only by their love of style, and we are starting this week off right with (Ag)+(Au) Clothing. We can't wait to see (Ag)+(Au), aka Silver and Gold Clothing at our event, and to talk more about what it means to be both Eco and Fashion minded.
Made by Kaitlyn Martin, (Ag)+(Au) Clothing is a capsule wardrobe of our dreams, embracing slow fashion, and a buy less, buy better ethos. We can't wait to play dress up at the show, and know we'll be living in these easy to wear pieces for years to come.
We're also excited to offer the lucky winner of our Instagram Loop contest a $75 credit with (Ag)+(Au) Clothing… so make sure you get in on that! Check out our interview with Kaitlyn, and get ready to shop green at the show!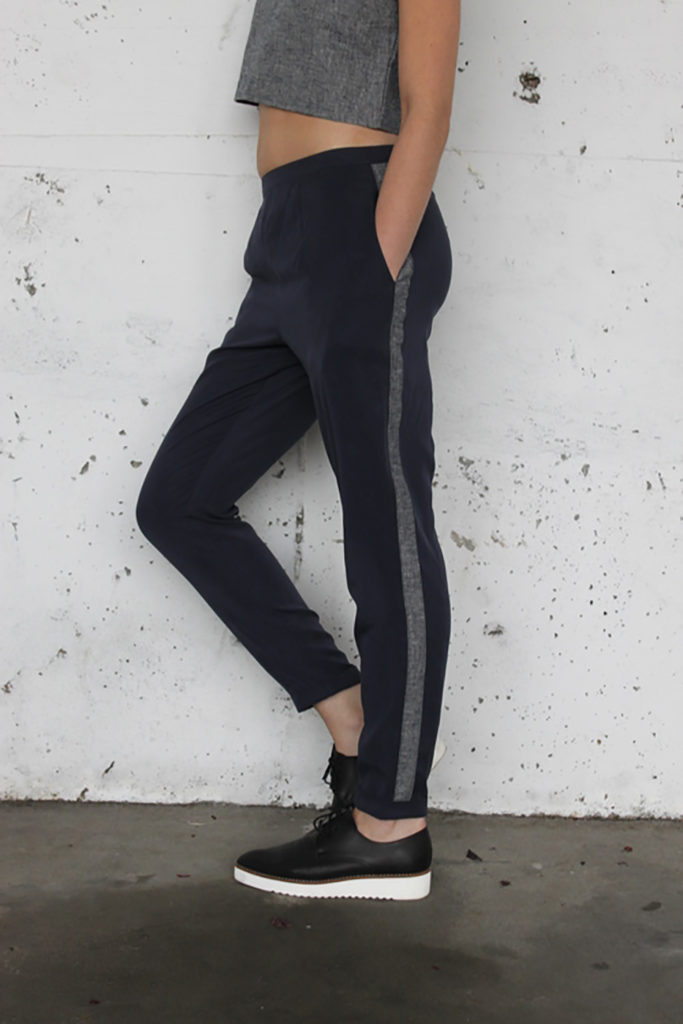 Tell us about your line…
(Ag)+(Au) Clothing is a contemporary, seasonless collection that blends a classic, clean minimalism with inspiration from indigenous cultures around the world. The Silver and Gold Collection is built for the adventurers, the explorers, the dance-all-nighters. The eccentric ones, the exciting ones, the rebels and the radiant ones. 
 How is your line "green" or eco-friendly? Ethical? 
(Ag)+(Au) Clothing is designed and made entirely here in B.C. – between Vancouver and Vancouver Island. I do my best to source only organic, natural or GOTS Certified fabrics (Global Organic Textile Standard – a third party processing standard by which textiles are certified organic and have a traceable supply chain). I stick to natural, organic fabrics like Tencel, linen and cotton because they decompose faster and are often easier to recycle – also they use much less water and chemicals to produce, which means less chemicals in the atmosphere and less chemicals on our skin!  I also try not to use animal products like wool or leather (even though yes, they are natural), or PVC (oil-based) products like nylon or acrylic because they require much more energy, water and toxins to produce than do natural, plant fibres. 
(Ag)+(Au) Clothing is designed to be durable and seasonless, so you can wear it over and over again, year round. It is important to me to create clothing that can be loved and *lived in*, that can withstand your rough-and-tumble lifestyle and still look amazing! Clothing should be loved and taken care of, mended and shared and cherished for years and years – it should NOT be seen of as something disposable; that's an attitude that myself and many other emerging designers are working towards changing!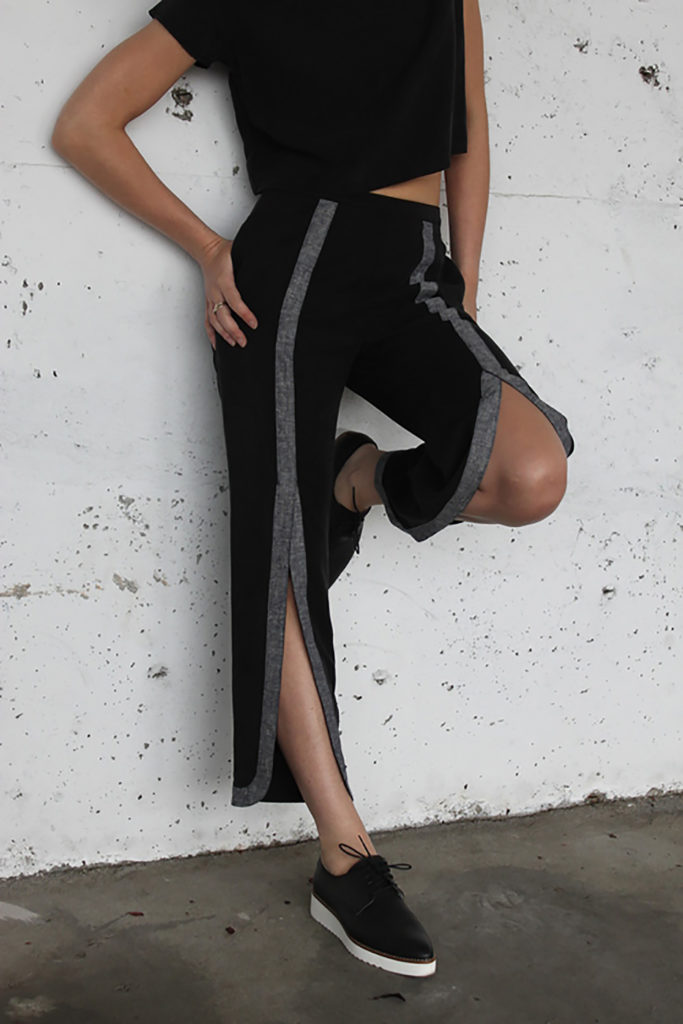 What is your design point of view? Who is your customer? 
 (Ag)+(Au) is designed for a conscious consumer who needs durable, beautiful clothing to spend their days in.  It is a collection of "beyond basics" – simple pieces that can be worked easily into your existing wardrobe, but with more design elements than a basic tee or sweater.  Each collection is inspired by a different culture; their architecture, their ecosystems, their traditional artwork and the old-world techniques they use to create. 
What is your "must have" item for Spring?
My MUST HAVE is always always the Classic Box Dress.  It's simple and easy to accessorize and looks beautiful on any body shape! It's made of 100% Organic Tencel which is super light-weight, breathable, and washable!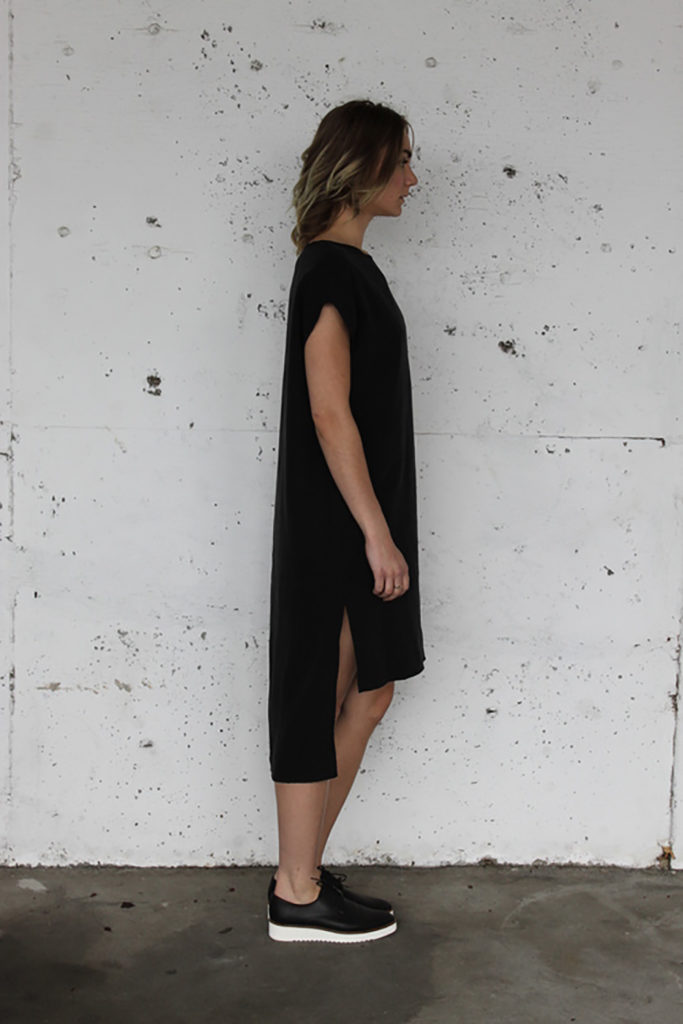 Why are you excited about the First Pick Handmade Spring 2018 show?  
This will be my first time selling in the First Pick Handmade show and I am extremely excited to be surrounded by so many talented, local artists and makers! I love meeting my clients and introducing them to my brand face to face, answering their questions and helping them find a new piece they will love!
What challenges do you face manufacturing in Canada?  Manufacturing locally can be an expensive and long process – I find that challenges with manufacturing locally mostly fall to educating your clientele – things might take a bit longer to produce, and they will definitely be more expensive than if they were manufactured overseas, however, the quality will be noticeably better and your items also come with an added bonus of knowing that the garments you are wearing weren't created by exploiting anyone!  That's definitely worth the extra price in my mind! 
Anything else you would like to say about the current state of fashion?
Ha. There's SO MUCH to say! 
I think most people now are waking up to the idea that the fashion industry is F***ed, and that's great. But if anything is going to really change, I think we need an overhaul of our attitudes towards BUYING as a whole. There seems to be a disconnect between consumer and industry – we *know* fast-fashion is bad and we see the footage coming out of India and Bangladesh and yet we continue to buy things we don't need only because they are cheap and easy and in our faces everyday. We need to stop and take a long look at the way we have been trained to purchase, and overhaul that – realize that with every dollar we spend we choose to support an industry that is exploiting and harming people all over the world, or not. We choose to support a person in our own community, or not.  It seems counterproductive because I run a business that relies on consumerism, but I'm not saying we need to stop shopping entirely. I just ask people to take a bit longer to think of the WHY before they purchase. WHY something might cost $250 or, alternatively, WHY it only costs $5. WHY a business decides to produce locally, instead of overseas. WHY it's important to shop from locally owned stores instead of Amazon. It definitely takes practice, but once we start thinking about the consequences of our purchasing actions, and about spending in support of causes we believe in – that's when I think we will see real, consequential changes in the industry.