We've set our focus on Modern Classics this week, and as we lead up to the show, we're thinking more and more about what exactly makes something classic… Is it a style? An attitude? A feeling of familiarity, even if we've never been there before? Or is it an image in our mind, combining cues from pop culture and nostalgia for how things used to be… Classic cars harken back to the good old days, while classic rock includes all the songs that everybody knows.
So what is Modern Classic? We think it means a spin, a reimagining, a tweak to make it work for our age, yet to simultaneously remind us of another time… And Supernova by Blackhole Clothing does just that….
Confession time: I have known Lilliam for over 20 years, before I even thought about starting to "make a living" by making… so I always think back with wide eyed nostalgia to wearing her perfect fitting pencil skirts with just enough punk sensibility that I didn't feel too dressed up for the dive bars and pubs that belonged in a pre-Donnelly Group Vancouver.
I am so excited to have her at our show because her classic styles have just as much impact and importance today our modern closets, where we dress more for ourselves and less for the male gaze. It's all about attitude, as it always has been, and I'm excited to re-introduce Vancouver to Supernova and Blackhole this weekend.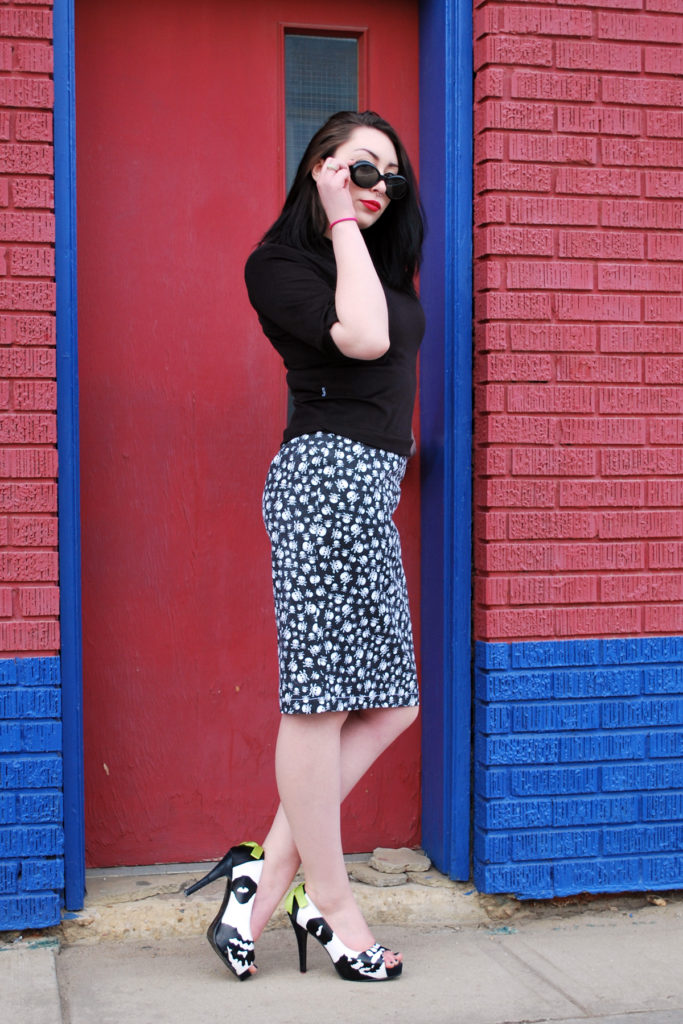 What's Blackhole all about then? To distill it down, it makes for one good shot of white lightning, straight out of the bottle:
Lilliam says:
Blackhole traces it's roots to the makeshift dragstrips and rock & roll sock hops of the fifties, filtered through x-ray spex and projected onto the gleaming skin of b-movie flying saucers with a whole new level of refinement and sophistication.  From pencil skirts to bowling shirts, this classic line-up is tailor-made for the discerning rocker.
Blackhole is handmade by the flickering blue light of the cathode ray tube in a lonely storm cellar, just off Highway 13, somewhere in rural Alberta.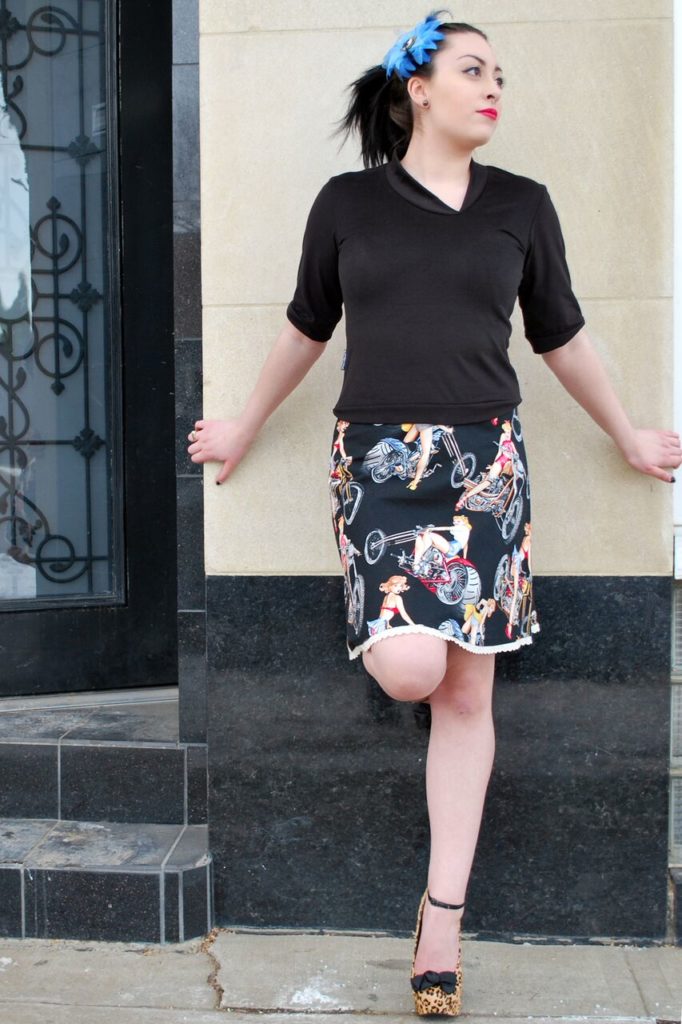 As inspiration for Supernova, Lilliam says:
Every home should have shag carpet and Harvest Gold appliances – it's just how things were meant to be…
Supernova serves up an earthy variant on Mod style without the flammability of vintage pieces.  With a subdued natural palette and fabrics that include recycled and upcycled materials, Supernova lets you get a bit closer to Mother Earth, without actually getting your hands dirty.
* Pet Rock™ not included.