Hello Tuesday! We're continuing our Eco Fashion week, while turning the spotlight on designers whose work can be worn by any-BODY and every-BODY, regardless of gender identity… And what could be more universal than a good, functional bag?
We are so happy to welcome Bukuro Bag Company back to our Fall event, because we love everything about these bags. Don't be fooled by the simplicity of these designs, everything is well considered and part of a highly functional system to keep things accessible and in check.
The modular nature of this line allows added flexibility, so the same bag can have multiple uses, and the styling doesn't look like your typical reusable bag. The addition of a couple smaller "minis" and you're set to hit the Farmer's Market, or just stay organized while travelling… Matching key and wallet straps keep the "can't find-its" at bay.
We interviewed Samantha, designer behind these magical carry-alls, here's what she had to say about Fall 2018!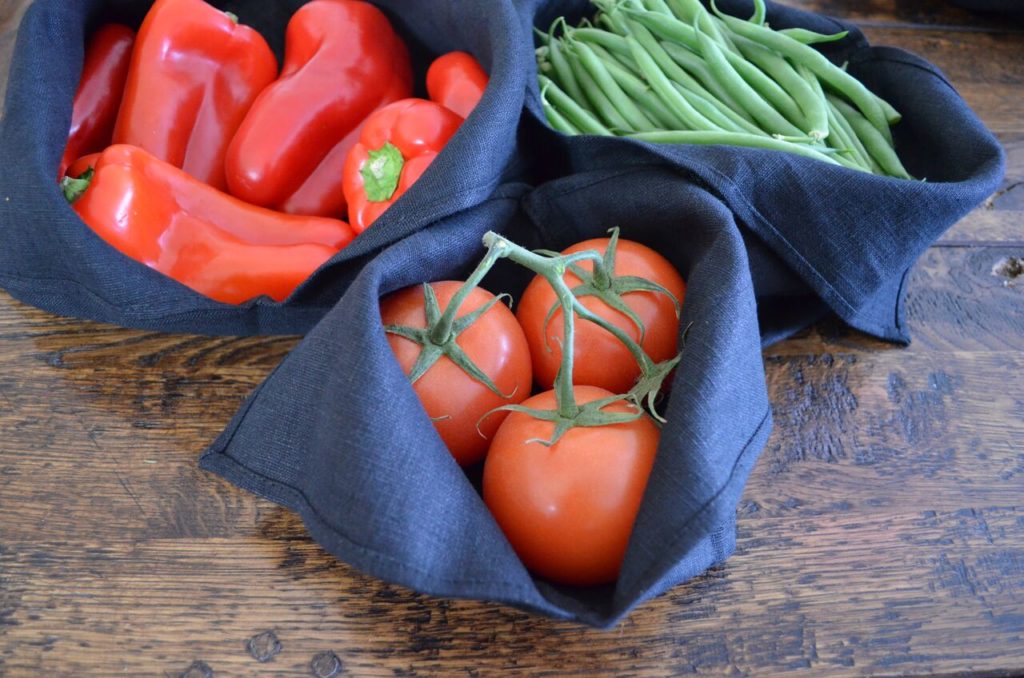 What excites you about Fall fashion?
Layers! Getting to mix all your favourite textures and patterns together. Our bags work great with this as the the linens and leather have a great feel and drape, and what better time of year to mix the warmth of leather with the freshness of linen. A variety of leather pouches are new for fall.
What inspires your work? What inspired your Fall collection? 
In general creating pieces that are timeless and can carry you throughout every season, that looks like an old friend but current at the same time. It's all about balance!
On "fashion rules"…?
No rules. You do You!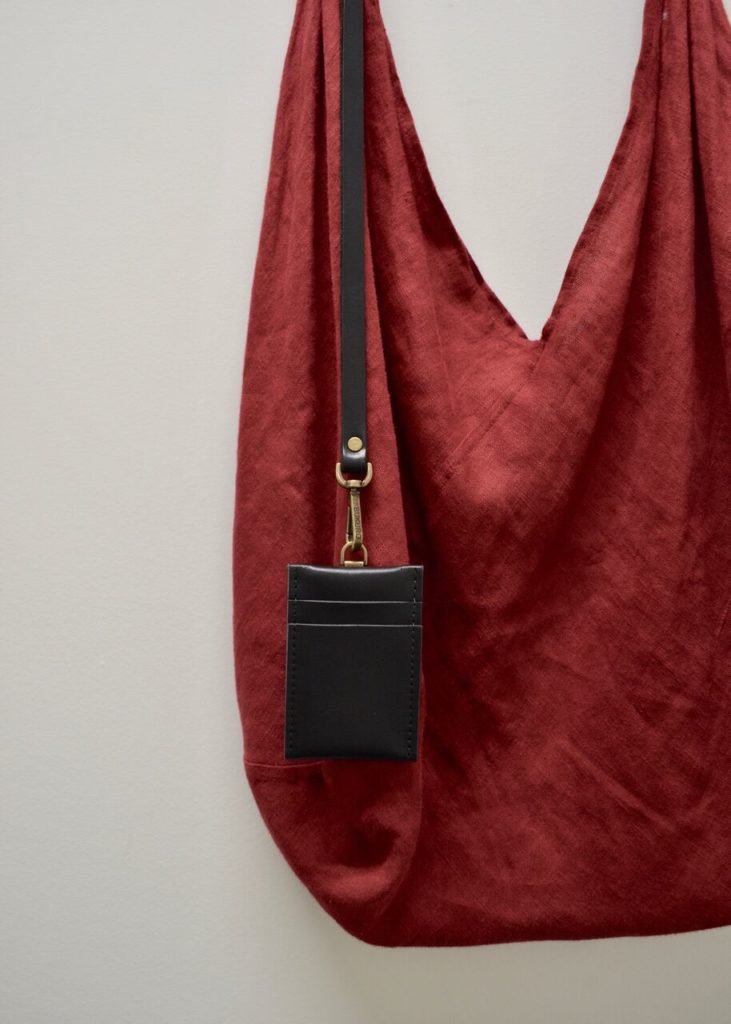 What do you wish the "average shopper" knew about handmade?
The average shopper isn't aware of where products are made or who they're made by. I think if people had a better understanding of this, they'd move to slow/sustainable fashion (and other products) in a heartbeat.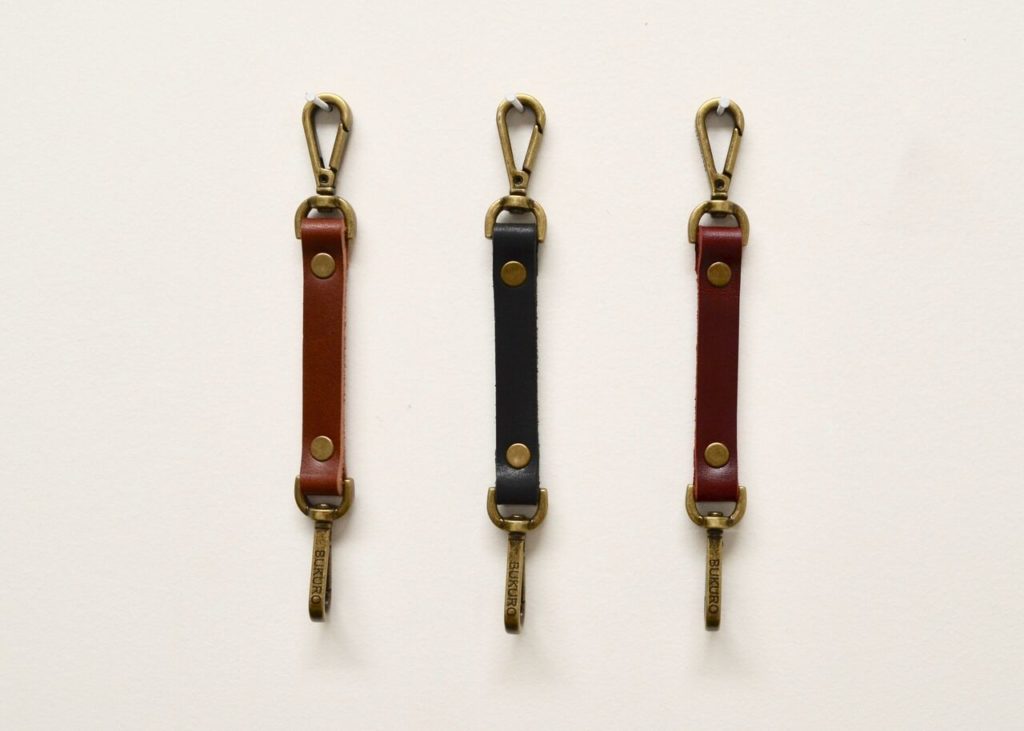 How is your collection eco-friendly/ slow fashion/ thoughtful/ sustainable? Why do you choose to work in this way, given the extra effort involved with eco/green production?
All our products are made right here in Vancouver, by us.
We do small runs to prevent deadstock and our materials are sourced from responsibly transparent suppliers. It's easy to forget or ignore the people and environment who are directly affected by bad business practice when it's not right in front of you. We want to create without a negative impact.
What's the best thing about being part of the Handmade movement?
There's nothing like having someone love and appreciate something you've made with your own two hands. And meeting other creators who understand the amount of time and care that go into each piece.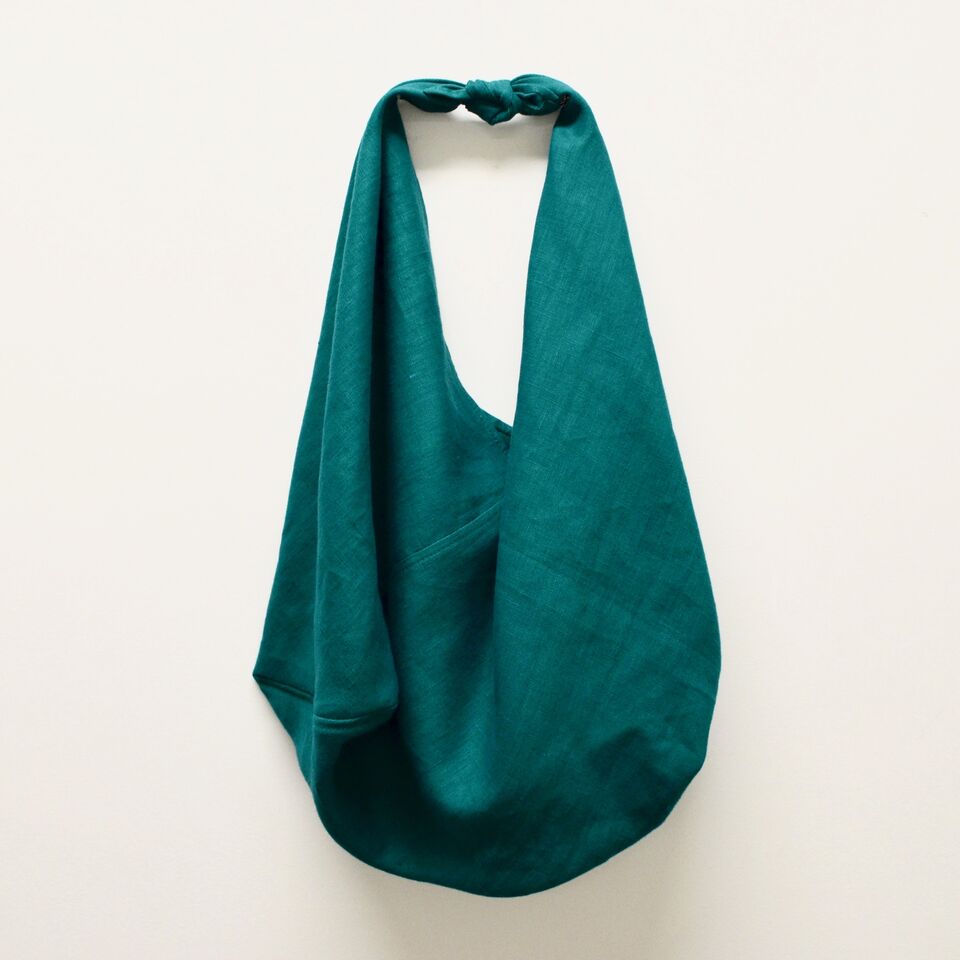 Be sure to check out Bukuro Bag Company on their beautiful and inspiring Instagram feed for more ideas and all the sizes on offer here!