It's Monday folks, and in a sharp contrast to last week's Surface Design spotlight, we are turning it down, way down to appreciate Chic Simplicity, because the Devil, they say, is in the Details, and it's often what we *don't see* that make pieces special.
Take LanaBetty for example… there's a certain quiet, sure-footedness simplicity to LanaBetty's collection but this is in part because every detail has already been carefully considered. From the metals used, to production methods that reduce waste by embracing technology, LanaBetty creates pieces find ourselves living in: hoops in a multitude of metals, so we can match our every mood, rings with subtle details to allow carefully chosen stones to shine, or stackable bands we can pile on as necessary. Lana's larger work also has a well planned sensibility, clearly drawing cues from Architecture and Modern Design, making a statement, but without unnecessary theatrics.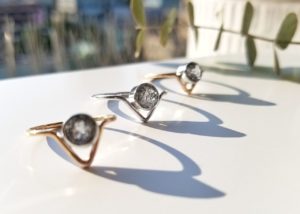 We chatted with Lana about Fall, her new studio and all things inspirational, as if her Instagram wasn't inspiring enough! We're very excited to have LanaBetty back at First Pick Fall 2018, but if you can't wait to see her, you can find her at Fall For Local x PNE starting tomorrow, August 21-16 from 11-6 daily.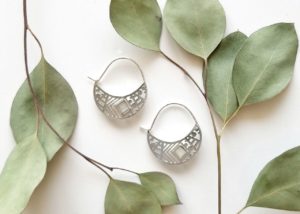 What's new for Fall 2018?
The real question is, what isn't new? I have about 8 or 9 new designs coming out for each and every collection. It is my continued commitment to offer at least 30% new designs and products for each season!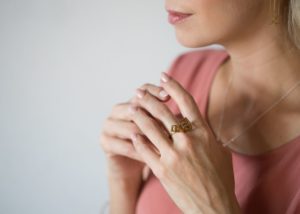 What excites you about Fall fashion? 
I feel like with fall fashion people are more into accessories. In the summer it's hot and slippery and everyone's fingers swell and jewelry choices kind of just go out the window. In the fall it's cooler, you've got fresh new threads from all the clothing designers and it's time to accessorize!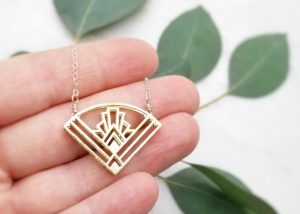 What inspires your work?
I am inspired by so many aspects of our city. The architecture, the great diversity of our community, the outdoors, and of course, the ocean.
What "fashion rules" do you think are outdated? 
Matchy matchy. I just love mixing and matching metals – let's get over the "all gold" or "all silver" rule and just be ourselves, ya? Wear what inspires you, wear big jewelry with little jewelry, put your grandmother's ring next to a contemporary piece. It's cool!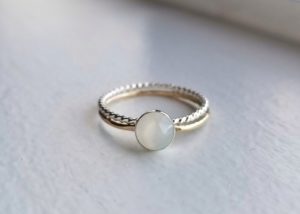 What do you wish more people knew about handmade?
I wish they knew how long it actually takes to make each and every piece. How much attention to detail, care, and love goes into each and every piece.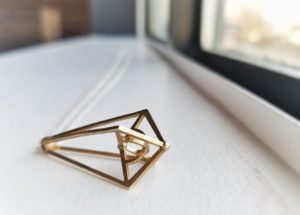 You work with 3D printing, which is amazing, but more effort. Why do you choose to work this way, with the extra effort involved?
The great thing about 3d printing, is there is very little waste! Because you're not cutting away (CNC), you're building something from nothing, you aren't messing with molds or big wastage.
…And what about your materials??
All of our jewelry is lead, nickel, and cadmium free. We only use pure, mined from the earth silver and alloys we know the components of. In this, we promise. It is the most common question asked. "will the silver come off" – it's made from solid silver. If you cut it in half, it's the same metal all the way through. There is so much misinformation out in the world, always ask!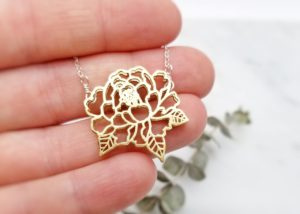 Being an entrepreneur isn't easy. What motivates you to keep going?
My lease! LOL. Actually, it's the love of the game that keeps me going. I love the hustle, I love talking to clients, I love sharing my passion for jewelry and I like to think that it's infectious. As my brand grows, more people recommend me to their friends and family because I strive so hard to ensure their experience is genuine and wonderful, their product too!
What's the best thing about being part of the Handmade movement?
I don't even know where to start… All of it!? Maybe the community. I love that everyone is so supportive and in this world of instagram, cross promotions come quick and easy and it's fun to share the love of handmade.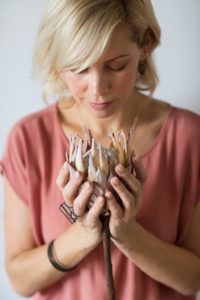 As they say of course, Everything in Moderation, so in contrast, LanaBetty reveals a more playful side with her cheap-and-chic Enamel pins, perfect for your Jean Jacket. We've got a great contest going on Instagram, where you can win yourself any 4 of these pins (a $40 value), plus $25 in First Pick Funny Money and free admission for yourself and 2 friends to the show (because we know you're going to want all the pins and may need help narrowing it down)… Head over to our Instagram here to get all the details and to enter to win!