We're thinking details this week, and the push/pull of less vs more today as we look a little bit closer at bag designer Denise Wilson's collection of zero waste leather accessories, Bronsino.
We're big fans of Bronsino around here, and are so excited to have Denise back with us for another show. Bronsino pieces always feel like classics, and the timelessness to Denise's Bronsino label seems to come from the reverence for materials, and the forethought put into each piece.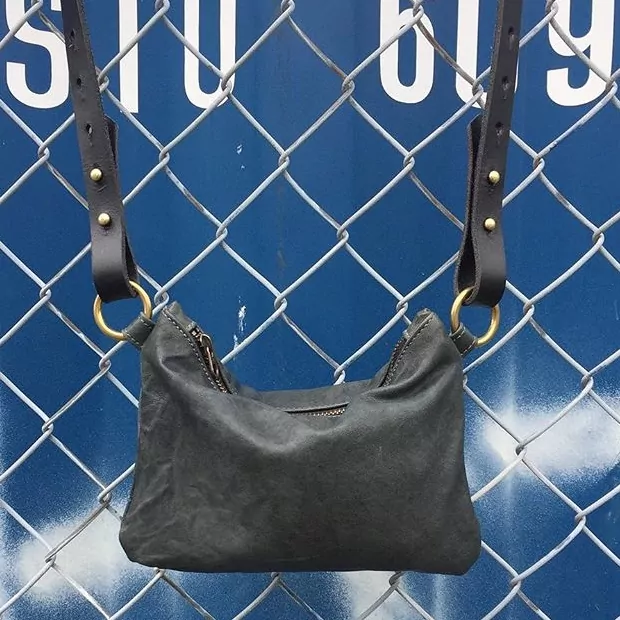 We are able to take in the beauty of the leather and construction with Bronsino, as we're not caught up in a symphony of 'bells and whistles': huge zippers and heavy findings, giant logos and the like as seen on other bags, often with a higher price tag…. these are noticeably absent from Denise's work, which is simple, elegant and functional.
The keystone to the balancing act seems to be what is needed, what can be removed from view, and what is unnecessary to the design, so that one can appreciate the way the bag hangs from the body, the materials used and colour… lots and lots of colour, in a highly wearable way, since the construction is not overly fussy and colours are solid, and statement making.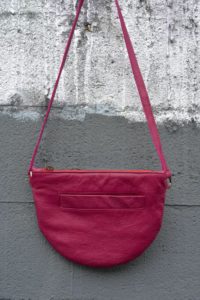 The Bronsino collection quite often includes recycled leather, which pays  homage to the material's past life as a coat or pair of pants (which have been lovingly cleaned, reconditioned and cut by hand to ensure the smallest amount of waste possible) by incorporating previous details: pockets, style lines… it all comes together to create a unique, limited edition piece that will serve us for many years to come.
We chatted with Denise about her designs, Fall and what's new… Take a look!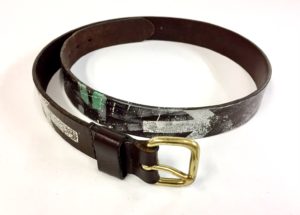 What's new for Fall 2018?
NEW BELTS WITH BUCKLES – perfect for jeans
MEN'S (but really unisex) duffle bags
LEATHER SCARVES: 100% upcycled materials – so excited about these!!
BRINGING BACK A NEW VERSION OF OUR BRAGA BACKPACK – there'll only be a few
EBRO CROSSBODY BAG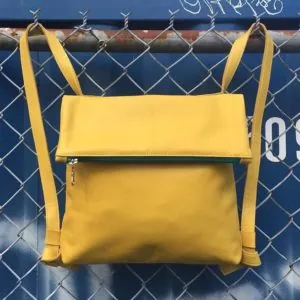 What excites you about Fall fashion? 
LAYERING – lots of it
PLAY – it's so much easier to play when you are not all sticky from the heat
COLOUR – those deep fall colours as Mother Nature changes our landscape.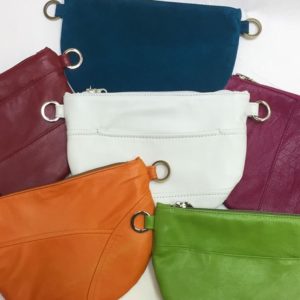 What inspires your work? What inspired your Fall collection? 
I'm inspired by both the past & the future.
I have degrees in both painting & printmaking and am continually realizing how much my experience as an artist influences my decisions with this work. I have always been interested in decay and how things change or transform over time. I want to create things that are made well enough to last and be interesting enough to fulfill different elements in our wardrobes & our lives. I rarely imagine any of my bags or accessories to be worn or used in only one way. It's always about multiple uses or "converting" them. I want the things I create to be used & worn , functional and cherished.
I use a lot of reclaimed materials in my work. This goes back more than 30 years. Long before it was fashionable or there was ever a term for it. As a young art student it was just part of being creative. I used what was available. It seemed like such a waste to be buying new materials when there were perfectly good materials already available if you just looked a little. It became a way of life. I prefer words like repurposed, reclaimed and upcycled to describe my work because to me "Recycled" means something a little different.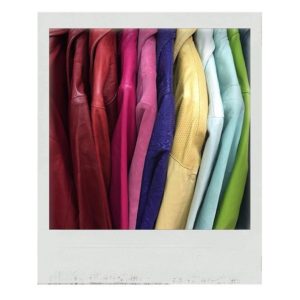 What "fashion rules" do you think are outdated? What "fashion rules" would you like to see introduced? What trends do you wish would finally die??
Fashion Rules – really should only apply to production & consumption. In terms of wearing – wear what you love – have fun – fashion should be enjoyed.
Fashion production should be zero waste or close to it. We should be responsible for finding someone else to use our leftovers/excess.
Fast fashion is a trend that needs to stop. There is no need for it & we are all paying for it. When new fashion trends are made from poor quality materials they don't last & they end up in the landfill.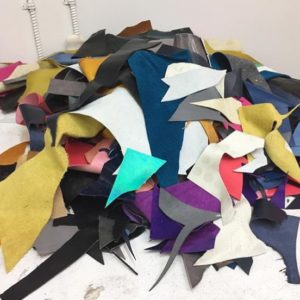 There needs to be education for both businesses (producers) & the consumer as well as regulations for over production . 
I also feel that many companies mislead consumers into thinking what they are buying is ok or different than the reality. 
Best guideline would be to buy quality & be aware of how & where it is produced. And quality doesn't need to be overly expensive or a big designer brand. 
Quality materials can be reused & in turn create far less waste.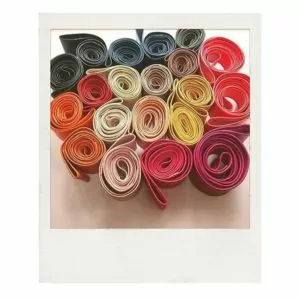 What do you wish the "average shopper"  knew about handmade?
Handmade is often better made. The maker usually cares a great deal about the quality of their work. There is pride in their work because they created it. There is less waste in production when you buy from a small producer. Buying handmade makes a bigger positive impact on COMMUNITY.