Hello Tuesday! We're thinking about Couple Life this week, and there's a clear connection between Couple-hood and Jewelry, with Wedding Rings and bits of bling, but why not share something to mark the less celebrated milestones: making it 'official', moving in together, doing that reno without totally killing each other… It's the daily life that makes life with someone special "special" and we say celebrate the heck out of that!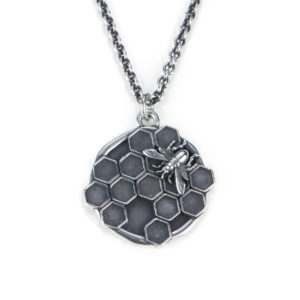 We love Kolton Babych's jewelry collection for sharing, because there's a little bit of each of us in Kolton's high quality, super shiny pieces… the perfect combination of masculine and feminine energy, tough yet luxe… His, Hers, Theirs… Why not share a multi-charm pendant necklace, or swap from shared collection of pendants with your partner, with a special meaning for each pendant that you share as an inside joke or story… Or get matching pieces, to initiate yourselves into the "Us" group…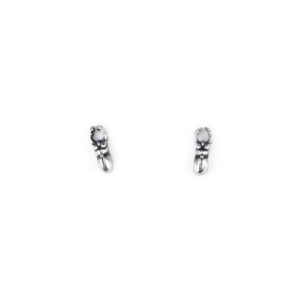 In a nod to the old "Best Friends" necklaces from public school, why not each get half a pair of Kolton's Beetle stud earrings, after all, Beetles signify a multitude of good ju-ju, including Strength, Persistence, Creativity and Community… while Hydrangeas carry feelings of Heartfelt Gratefulness, Grace and Beauty.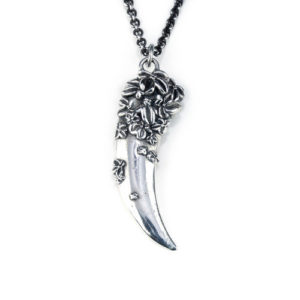 We got to chat with Kolton about his collection, and we're very excited to see what he's working on for Fall. Check out our interview here, and also Kolton's recent interview with North Shore News...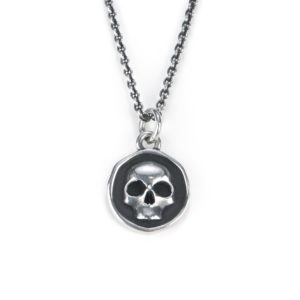 What's new for Fall 2018? 
I will have some brand new charms and earrings available, and I'll also be introducing Limited Edition collections this Fall and Winter! The first Limited Edition collection will be available at First Pick Fall 2018… so keep an eye out!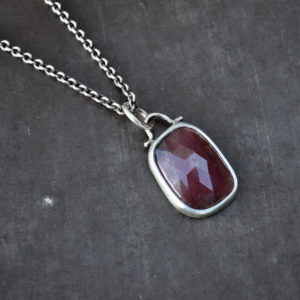 What inspires your work? What inspired your Fall collection?
There is a lot that inspires my work, from architecture, to the natural world, but specifically ephemeral objects. I like to create permanence from those inspirations.
The Fall collections are inspired by both natural and man-made objects and some will only be available in very limited quantities!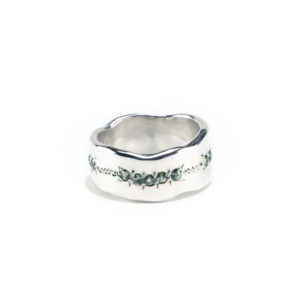 What differentiates Handmade Jewelry from lower quality, production pieces?
I often find that some people have a bit of sticker-shock when looking at my jewelry, and I try and explain that all the pieces they see are actually made and designed by myself in my studio in Vancouver, and manufactured with the highest quality materials. Each piece is handmade and finished, making them all unique.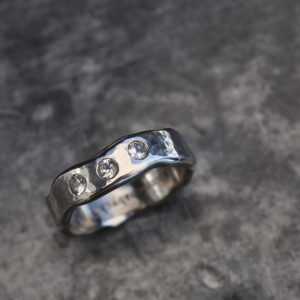 What do you do to make your collection eco-friendly, slow fashion, thoughtful or sustainable? 
I try to recycle as much precious metal, like silver and gold, as I can when I produce my pieces. Ive also started to reduce the amount of harmful chemicals in my studio, which has reduced the amount of waste I produce too!
Why do you choose to work in this way, given the extra effort involved with eco/green production?
A big part of why I chose to reduce the amount of chemical products in my studio, was health. I want to be able to create for a long time to come and share what I make with the public, while a great secondary reason is the fact that I've been able to reduce my waste by about half.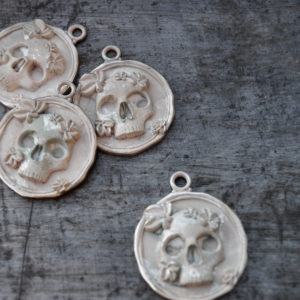 What's the best thing about being part of the Handmade movement?
I just love making things in general, and having found a niche where I know people appreciate what I do is a huge bonus. I've been lucky to have a great clientele that have supported me over the years, and First Pick has expanded that clientele.
PS: Don't forget to get in on our $1100+ Giveaway, which includes a $75 Shopping Credit with Kolton Babych Jewelry. Details on yesterday's blog post, and on Instagram!