We have been thinking about "Couple Sharesies" all this week, and often what we think about sharing most as a couple is a place in the future, so why not share something futuristic in the here and now? Why not share something made with intention and acquired with the intention of sharing?
Might we suggest jewelry perfect for Him, Her or Them… the otherworldly work of Vancouver based jeweler Erika Ekeli, aka BLACK SØLV.
Science fiction, space travel and brutalist architecture influences are clear with BLACK SØLV, translated into a romantic dystopia. Erika's collection has an organic nature as well as a glamorous, Androgynous style a la Bowie's Ziggy Stardust: Asteroid textured pendants, cuff bracelets, chain bracelets and organic, and free form Straw Cast Pendants say "I love you to the Moon and back", while set precious stones look like something from another dimension… These pieces are all about form and texture, so it's nice to study them from different angles, including the neck or wrist of a loved one!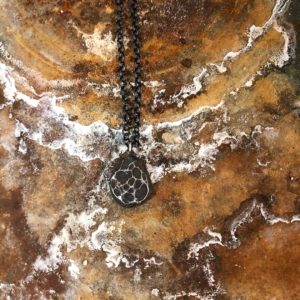 We interviewed Erika about Fall and the Handmade Movement, check it out, and don't forget to visit her at First Pick in two weeks time!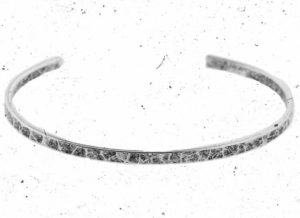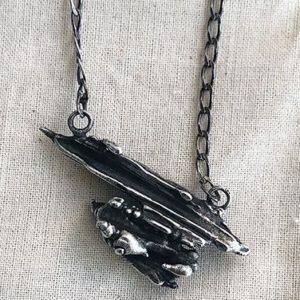 What's the best thing about being part of the Handmade movement? 
 The best thing about being apart of the handmade movement comes down to two things:
1) Doing your art – art saved my life in so many ways so being able to make my art into a living is just the best thing ever. And also knowing that you're making an impact in a world of fast fashion and changing peoples disposable mindset.
2) Community – The fact that you are apart of something bigger than yourself, and you get to help other artists do what they love, I buy local at any opportunity and have met so many wonderful people in the process.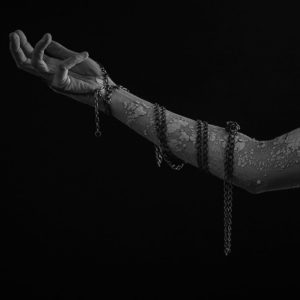 What excites you about Fall fashion?  
Fall is hands down my favourite season – the colours, the textures and the smells are all just so wonderful. I get a lot of my texture inspiration for my work from going on walks as the seasons are changing and just taking it all in – its a huge part of my process.  I also love the ease of fall fashion, its all about being comfortable and in your own element.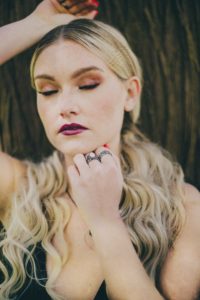 Being an entrepreneur isn't easy. What motivates you to keep going?
Its really hard running your own business, I don't think a lot of people understand the amount of dedication it takes to your craft, and all the sacrifices you have to make in order to get yourself going. However with that said, I love running my own business, the interaction with people, the self expression, and the all around challenge of pushing yourself a little every collection is exhilarating. In a way you could say I'm addicted to my work, I love every aspect of it, even the hard times because it teaches you so much and you're always learning and evolving as a person along with your brand.