We are taking things To The Max, and what could be more luxurious than treating ourselves to custom, handmade shoes?!
We are crushing pretty hard on Amy Slosky's collection of footwear: styles  designed to be gender neutral and timeless, available in custom colour ways as chosen by the wearer. Trained in Italy, Amy's collection oozes craftsmanship and finishing, while no detail is left unconsidered. These are shoes meant to be treasured, and worn for years to come.
We are eager to see Amy's collection for Fall, having been treated to a sneak preview (that we're sharing below)… We chatted with Amy about her work, check it out, and plan to visit Amy's booth at our show!
What's new for Fall 2018?
I'm releasing a limited selection of classic boots and shoes for the fall/winter season. These models feature the best Italian leather and all are built using various hand-stitched sole constructions methods well suited for our Canadian climate. I take care in not only making the highest-quality shoes but shoes that strike a balance between beauty and practicality.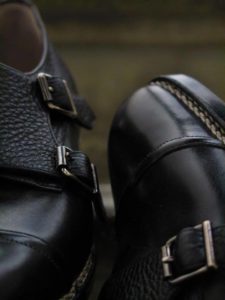 What excites you about Fall fashion?
I've always loved this time of year for the colours, textures and prints. I like to layer and this cooler time of year is perfect to play with layers.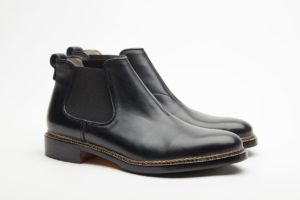 What inspires your work? What inspired your Fall collection?
What doesn't? I draw a lot of inspiration from my surrounding where ever that may be. I can't really pin point what it is that catches my eye or sparks an idea. I think I'm just curious and a natural observer.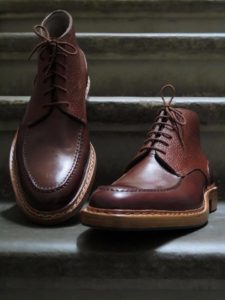 What's the background to your work?
A few years ago I was searching for a creative outlet that allowed me to create something with my hands from nothing. I knew what I was passionate about and what I wanted for myself but I had a hard time nailing down what that "thing" was until one day I came across a local shoemakers instagram account. It triggered this visceral response in me and I knew instantly I'd found my "thing".
Within the year I'd moved to Florence, Italy and started school to learn the art of shoemaking from the masters. I stayed in Italy for four years to absorb as much knowledge about the craft but also to reset myself to a slower more present minded way of life.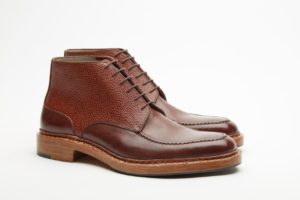 What "fashion rules" do you think are outdated?
Personally, I don't think fashion should have any rules. Trends I understand but rules set boundries and limitations around something that should allow you the freedom to express your identify.
Rules prolong out-dated ideas like women's shoes need to either be high heels or a ballerina flat to be feminine. I dislike these preconceived notions about what makes something feminine or masculine.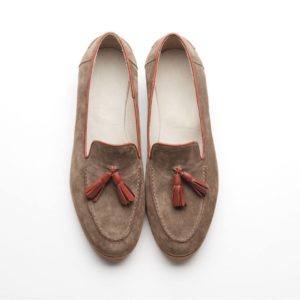 What do you wish the "average consumer" considered when shopping? What would you tell them about buying Handmade?
To be more connected to what it is we're buying and why we're buying it.
Handmade items can elevate every part of our lives from the way we look, to what we eat or the products we use.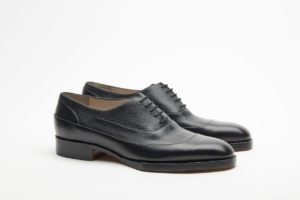 How is your collection eco-friendly/ slow fashion/ thoughtful/ sustainable? Why do you choose to work in this way, given the extra effort involved with eco/green/slow fashion production?
I've always been attracted to era's where things were made to last, when there was a sense of pride in what we made or bought and the attention to details that when into making objects.
This is what drives me. When someone notices a subtle detail in my shoes, these are the moments I find most rewarding.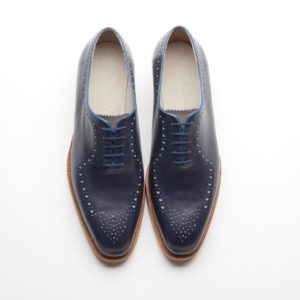 Being an entrepreneur isn't easy. What motivates you to keep going?
I love what I do and that I have the freedom to create. I wouldn't want to do anything else.
What's the best thing about being part of the Handmade movement?
Being exposed to so many different crafts and makers. Seeing first hand a slow but significant shift in attitude and appreciation for the art of craft.