Our very final instalment of Designer Profiles for our Fall 2018 First Pick Handmade has us taking it to maximum levels of cozy, and at the perfect time, since the weather seems to have turned to cooler fall temperatures. We're shining a spotlight on Vancouver based Winterluxe Recycled Cashmere, where luxury is a daily essential and environmentalism is second nature.
From cozy cowls to snug toques, Winterluxe has something for everyone: bright colours or more muted tones are mixed and matched to create a collection of one of a kind pieces… you know you're going to want First Pick on these!
Check out our interview with Winterluxe Recycled Cashmere designer and maker Janna Hurtzig, and get ready to get cozy this weekend at Heritage Hall!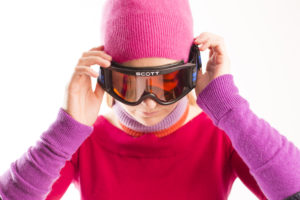 What inspires your work? What inspired your Fall collection?
Fall is definitely my favourite season, when I can dig my sweaters out. I feel like I don't know how to dress for hot weather, I'm much happier to have layers than lots of skin showing. I love to wrap up in something soft and warm. Layering, wearing hats and scarves, that's my preferred personal style of dress.
The need for coziness inspires me. I design from a standpoint of trying to make colder weather not only bearable, but enjoyable, so I use my needs as a jumping off point. We just adopted a dog, so I'm sure 2019's collection will see a lot of styles good for walking the dog.
For Fall 2018 I've been working with a bit of denim, one of my favourite daily wear fabrics, but in an elevated way… I can't wait to show these new pieces off at First Pick!
Also, COLOUR! We need some colour in our lives at this point in history, we need something to elevate our collective spirits. I think a lot of people don't wear colour because they don't know how to, or what looks good on them.
What "fashion rules" do you think are outdated? What trends do you wish would finally die??
I think the notion of colours and styles having gender is outdated: a hat is just a hat. People should feel comfortable to wear what they want to. People come into my booth all the time and ask if I have styles for men or women, I always say if a man is wearing it, then it's a men's style… We need to get over it… we'd have so much more fun getting dressed if we'd just stop labelling things. Wear what *you* want.
I think on the whole, I'd like Fast Fashion to die, before it kills us all! We can't afford it environmentally, and as a designer who works 100% with repurposed textiles, it really bothers me to see all the cheaply made clothing made from cheap synthetic fabrics because there's very little that can be reworked. It has also made customers have really low expectations from the things they wear, people deserve better on the whole: from the factory worker making the clothes getting paid fairly to people wearing the garments. We should be building wardrobes of clothes that endure years of wear and are repairable, not that get donated after a few wears because they're falling apart or not "on trend" anymore… So many "trends" are a rehash of vintage styles anyway, but they lose their cool factor quickly when everyone has them, and it's all just marketing.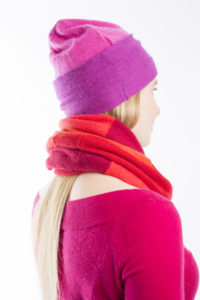 What point/s do you wish the "average shopper" knew about handmade?
I wish shoppers knew more about the way the fashion industry works, I think they would have a better appreciation of what goes into creating a product or line. When you're a handmade designer, you can't offer 100 styles a season, there's just not enough time to do everything, so our collections are much more edited. More isn't always better, sometimes it's just more. Quality over quantity.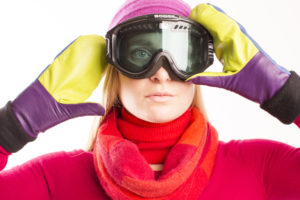 How is your collection eco-friendly/ slow fashion/ thoughtful/ sustainable?
Winterluxe Recycled Cashmere only uses luxury fibres that are recycled from garments: cashmere sweaters, leather and vintage fur coats, and this year some high end denim from jeans. I hand cut everything, and sew it in my studio for the ultimate quality control, and I wash the fabrics in cold water with natural detergents. I consider the environment in every stage of production.
Why do you choose to work in this way, given the extra effort involved with eco/green production?
I don't think there's a choice for me, I don't think I could ever go back to using new materials. There's so much out there which can be reused, reimagined… I have also made a point with my Winterluxe business model to sell directly to the consumer, so I am making more money off each piece… this means I don't have to make twice as much product just to survive, so it's not just a better use of resources environmentally, but also labour wise.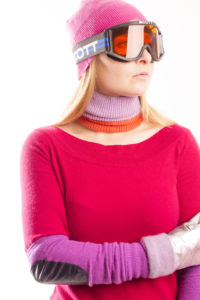 Being an entrepreneur isn't easy. What motivates you to keep going?
I don't know what else I would do! I've been self employed for 20 years now, I don't think I could have a 'normal' job… I enjoy being able to control my own career, to be able to prioritize what I feel is important to me: the environment, creativity, freedom. I like that I can decide what I want to produce each year.
I'm also motivated by my fellow designers. I organize First Pick with the intention to do the best I can to create a show that fills a need, since there's no other all fashion market here in Vancouver. I want designers to have a venue tell their own stories and show the items that they want to make, not be solely designing for marketability: Retailers often don't want to take risks, so this allows designers to be a bit more adventurous.
I feel fortunate to be able to work with so many amazing artists, there's a lot of gratitude, and we keep each other motivated.
What's the best thing about being part of the Handmade movement?
The community on the whole, from the makers to the shoppers… everyone is so enthusiastic, welcoming and positive, this could really change the world. There's a real sharing of knowledge that goes on, we all want one another to succeed.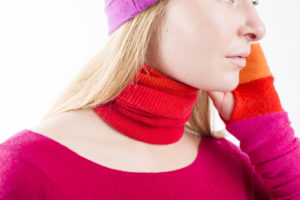 Anything else?
I hope that through First Pick, we will see the sheer volume of talent and craftsmanship we have right here on the West Coast. We often think luxury has to come from Italy or Europe, or that Canadian made has to come from out east to be considered fashionable…
West Coast style is more casual, but it's a very wearable aesthetic. I hope that our show will create a dialogue about all the things that we can source locally. With so many luxury designer shops here in Vancouver, I can't help but think the greatest luxury in the future will be to buy locally, directly from the maker, knowing no one else in the world has that exact piece.