We've got snow on the ground but Spring is still definitely in our sights here on the West Coast, when hands officially come out of mittens and start showing off rings and things… so we are eagerly anticipating our Spring Market, and the First Pick Handmade debut of Vancouver based jewellery collection She's So.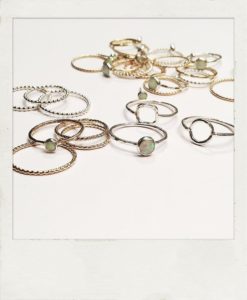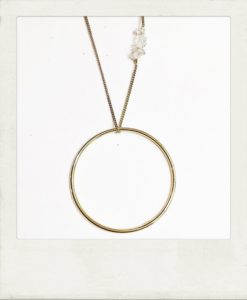 We've admired Karly's She's So line at other markets and pop ups, so we are very excited to have the collection at our show. We love the simplicity of the collection, it's decorative but in a way that allows us to stack pieces, rather than choose just a single statement item… Too lazy to stack it yourself? Pick up a Triple Banded Ring, many with mixed metal finishes.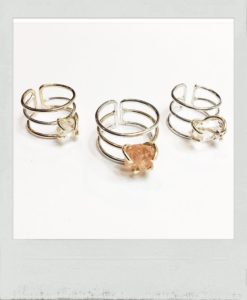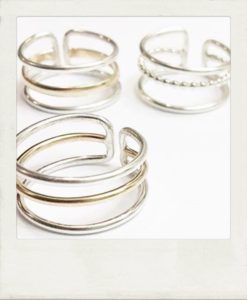 Natural, raw stones are a big part of the line, with chunkier crystal points and smaller stones fitted with wire claw settings as rings and studs… these beg to be worn with floating tops at a Music Festival or one of our many beaches come summer.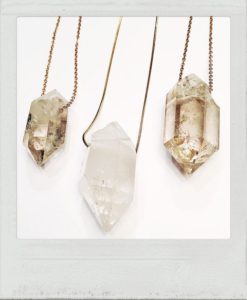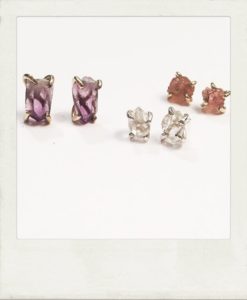 Be sure to come see what She's So has cooked up for the show this Spring and don't forget about our Shopping Spree Contest with the Georgia Straight!