We have been looking at designers working with Reclaimed Textiles this week, and today we are excited to share our interview with Denise Wilson from Bronsino. Denise's bags, pouches and wallets are definitely a show favourite, with their bright colours, metallic finishes and super functional styling… but they do right by the environment too, with zero waste cutting and the use of reclaimed leather from garments. Pieces produced from new leather are made to be durable and timeless, with great care in the design to ensure years of wear, and Bronsino's styles are made with multi-functionality in mind: many pieces can be worn a multitude of ways. Check out our interview with Denise and plan to check out Bronsino at our Fall Market.
What is your favourite part of production? And the least favourite? 
 My favourite part of the production is when I have just come up with a new design and the kinks are all worked out & a few have been made to make available to customers. That is the time when the play begins – when the real magic begins. 
I always equate it to my training as an artist and why I ended up loving printmaking as much as I do. I started out mostly interested in drawing and painting. Printmaking was suggested to me because of how much I like exploring the variations on a theme. It's not the repetitions on creating the same thing that I enjoy – it's the "how many different ways can I do this" exploration that got my heart.
I don't like having to stop making in order to do the business side of things to support the production. In an ideal world I'd just keep making and creating and let someone else take care of all the emails etc. I do like having scheduled visitors to the studio though. That is always a pleasant interruption.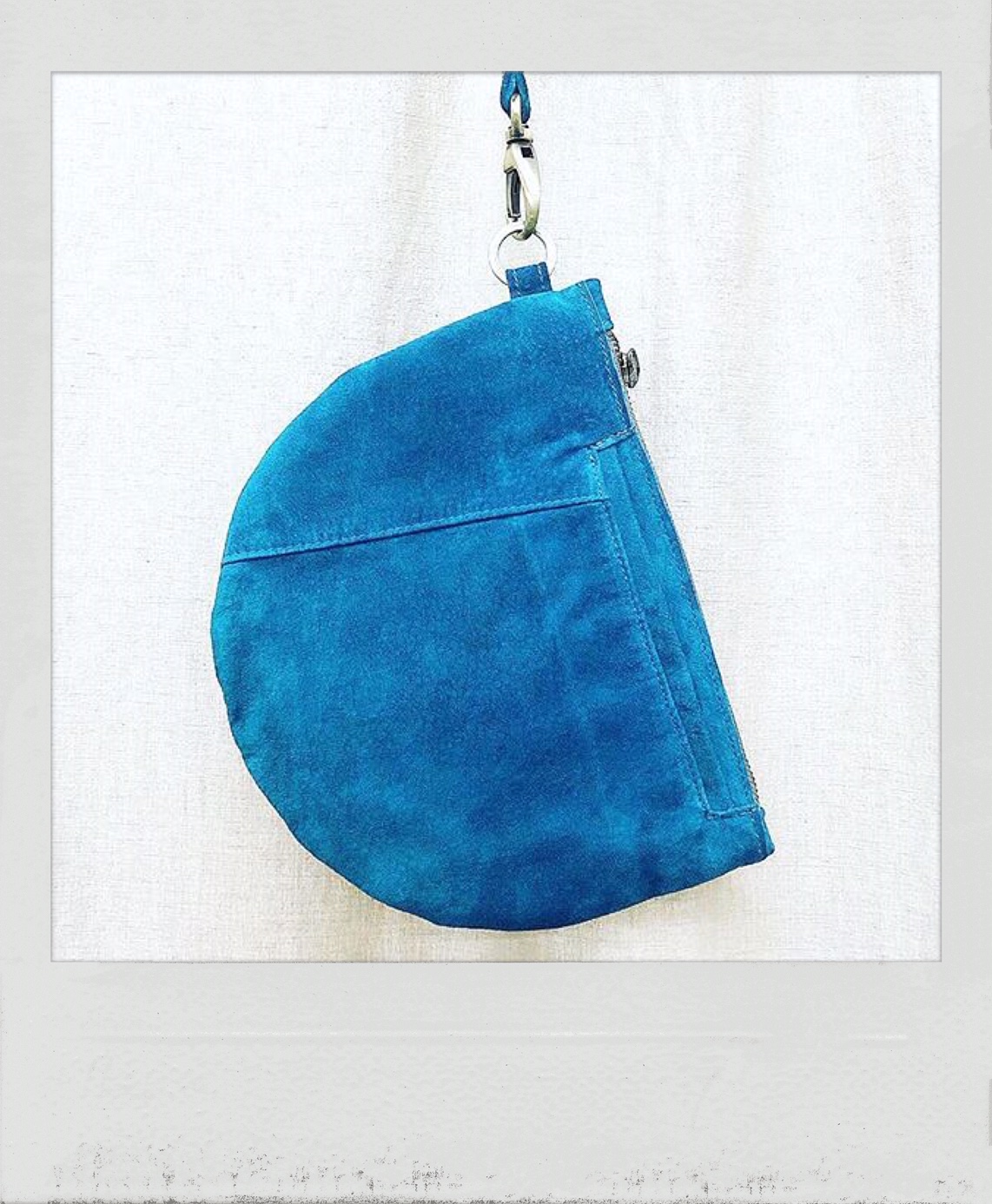 People often think fashion is all glamour… what's your "average" day like? 
In short – messy! But there really is no average day. Every day is different and usually means I do one thing for a few hours & then move on to another. I usually check emails & orders at the beginning and the end of the day. The middle of the day is usually a combination of things including any part of the production process plus communication with shops,  private clients and suppliers as well as any deliveries and paper work.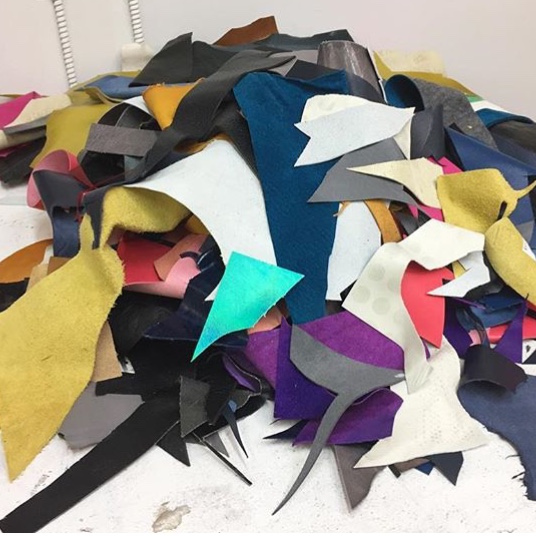 What do you wish customers understood about the production process? 
I wish customers had insight into how much more work it is to upcycle materials than to use new materials. Here's an example of the steps it takes to make an upcycled bag… and keep in mind this is after the designing of the master pattern which in itself can be a lengthy process.
Sourcing the leather coats or jackets to be upcycled is an ongoing process. I am constantly looking. Black leather jackets are usually fairly plentiful. Colours and metallics are not always so easy to find. I have to grab it when I see it because guaranteed, if I am looking for a bright pink leather coat there is NO way I will find it. So I am always adding to the stock of coats. Then I need to take the lining out of the garment & cut open any seams so that the leather all lays flat. Next comes the cleaning. I hand clean each garment which can be quite time consuming. After that the leather needs to be conditioned. This puts all the moisture back into the leather so that it stays nice and supple.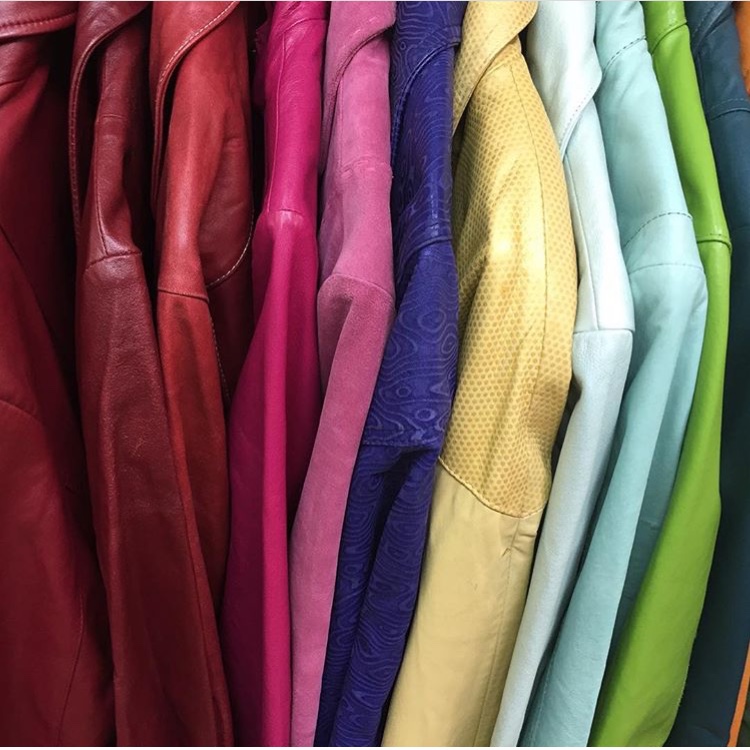 Once the leather has been conditioned the cutting begins. This is also more laborious with upcycled leather. It's not like having a bolt of fabric where everything is uniform. The placement of the pattern when cutting a bag from upcycled leather is crucial to the overall design. There's a lot of decision making such as whether to use the seams as a detail or to cut around them. Also, you need to cut around any flaws in the leather or areas of wear. Pockets, buttons and zippers are also details that can be included or worked around depending on the design. All the cutting is done by hand and is a very laborious process.
Once the leather is cut out it's time to cut the lining. Almost all of our linings are either off cuts from the upholstery industry, designer samples or remnants. Each lining must be cut individually by hand. Once the lining is cut it is time to choose the hardware and zippers. We have started working with a local blacksmith that is producing some custom hardware for us. They are made from salvaged steel, hammered and heat treated to give it a unique colour. Another lengthy process that goes into the unique details. 
There's one other process that also takes place before the sewing. Printing or hand painting. Any of our bags that are printed or hand painted add another lengthy process. The methods that we use vary. Sometimes we will print the leather prior to cutting. Other times we will cut the leather first and then print or paint on to it. When we say print some people think commercialized printing. The process we employ is far from it. Each detail is done by hand. Even the colour mixing of the paint or ink.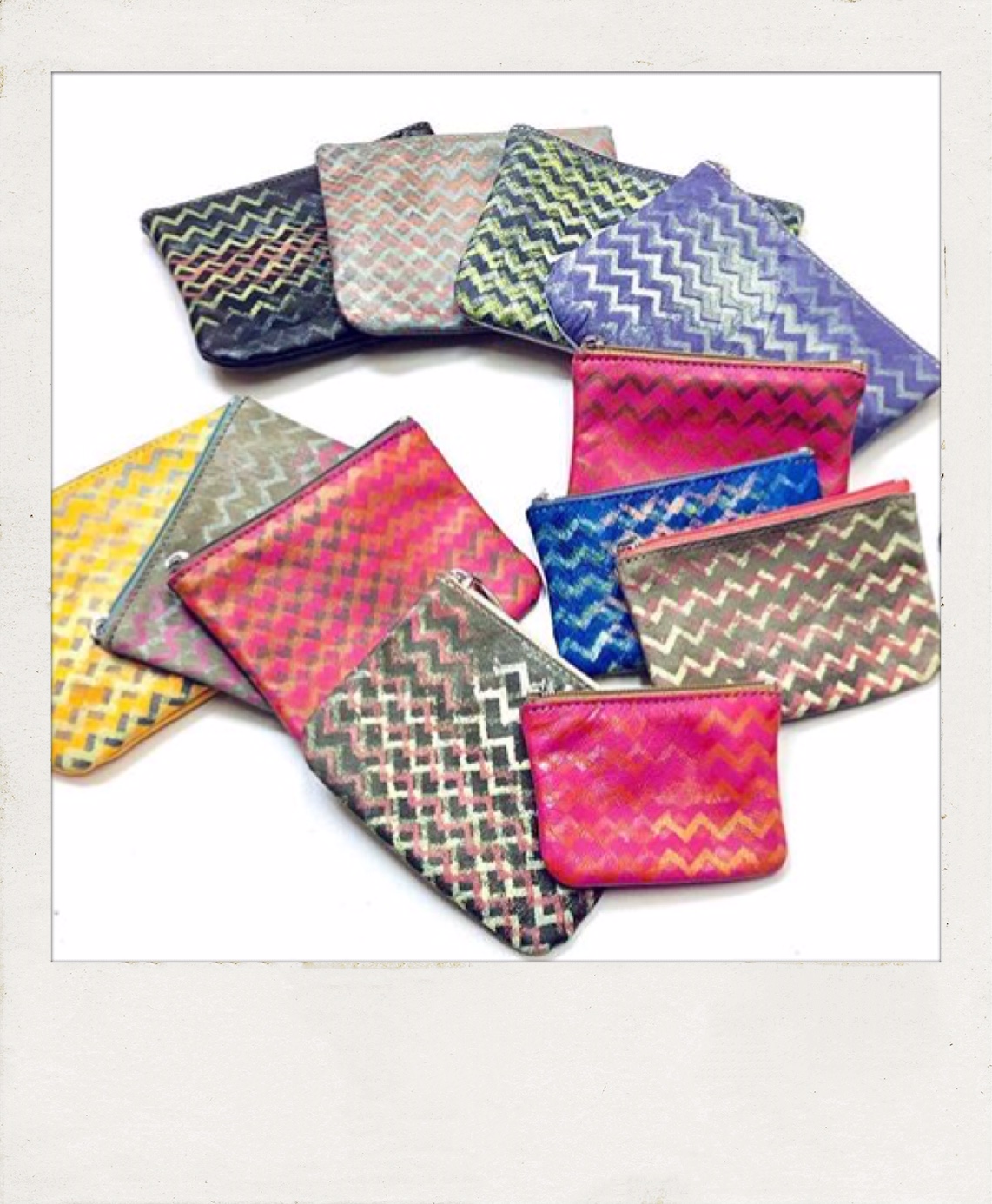 The final process is the sewing. Because we like clean lines our bags can appear simple. But those simple lines can take a lot of time, both at the design end and in the sewing.
Sometimes people ask how long it takes us to make a bag. There is really no way I can answer that. There are so many variables and we tend to work on one step at a time as opposed to working on only one bag from start to finish. We clean several leathers at a time. It's quite messy and water gets splashed around a bit. Same with the conditioning, painting & cutting. Each of these stages takes over our work area – so we generally do a bunch of one step before moving on to another.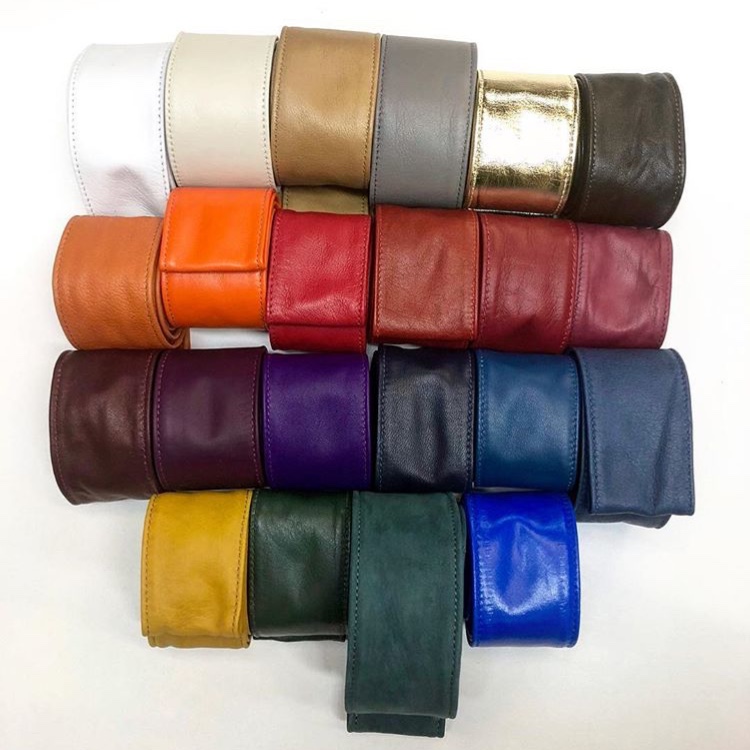 It seems that many Small Businesses are also activists for Environmental and Social causes. What are you doing to spark change?
I find it funny to hear these things being labelled as activism – but I guess it is. I just never thought of it that way because it's what I've always done.
THE FOUNDATION OF BRONSINO LIES IN MY YEARS IN ART SCHOOL – IT WAS THE FORMATION OF WHAT I DO NOW.
It was around 1988 when I first started working with recycled materials. It was just a reaction to the world around me. I was at art school and noticing all these discarded materials around me. So I collected them and used them. I made my own sketchbooks from discarded 100% cotton rag paper discards from the printmaking department. I learnt to make paper started making it from corn husks & other remnants. I painted on found objects. I started making hand bound leather sketchbooks with leather remnants from a local furniture factory. Prior to my work in leather I had two lines of jewellery that brought in extra money. One was made from paper remnants, the other from old watch faces. The jewellery was all made under the label Patína – referring to how metal gets a patina over time. When I started working in leather I kept the name because it was also very applicable to leather as leather also gets a patina with age.
When I first began selling my leather work I used the term reclaimed for the leather I was using. It was 2002 and no one knew what to make of it. It really confused people. One of the best ways for getting the word out has been doing shows such as First Pick. Talking to people one on one letting them know exactly what they are buying. The elements that make it special. It's a real gift when someone appreciates that and understands it.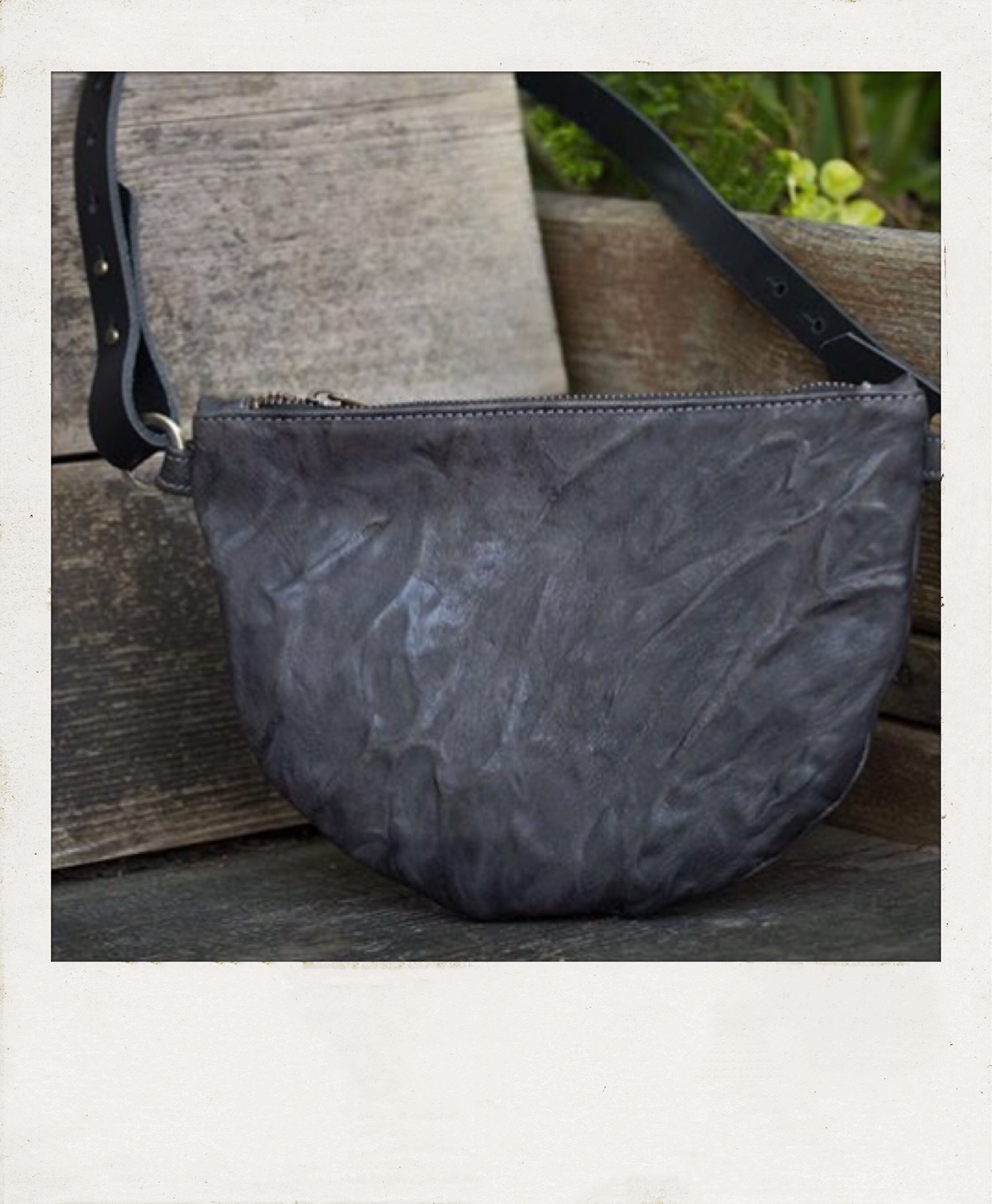 With the rise in Environmental Awareness comes Greenwashing… What comments would you like to make on the subject? What should consumers be aware of when comparing products and making purchases? 
 Consumers need to ask questions. There is an abundance of misleading info out there. I have noticed numerous companies that started out being both made and designed in Canada that have changed their practices as they grow. They become bigger, or want greater distribution and change how they do business. It is not necessarily bad, but is important to be clear about what you are doing and why. There are several companies that built their reputation on made in Canada yet made changes and now produce overseas. If that is the case they should be abundantly clear & explain the reasons for the change so as not to mislead consumers. If are given the information it is up to them to decide what is personally important.
Other things that bother me are predominantly to do with companies using terms too loosely. Sustainable, ethical, recycled, green, slow fashion, eco. Is it enough to say you are a sustainable company just because you are a local company? If a company predominantly produces the old school way (fast fashion), yet has a segment that is ethical, eco or zero waste you have to really consider why they are doing it. One doesn't completely offset the other.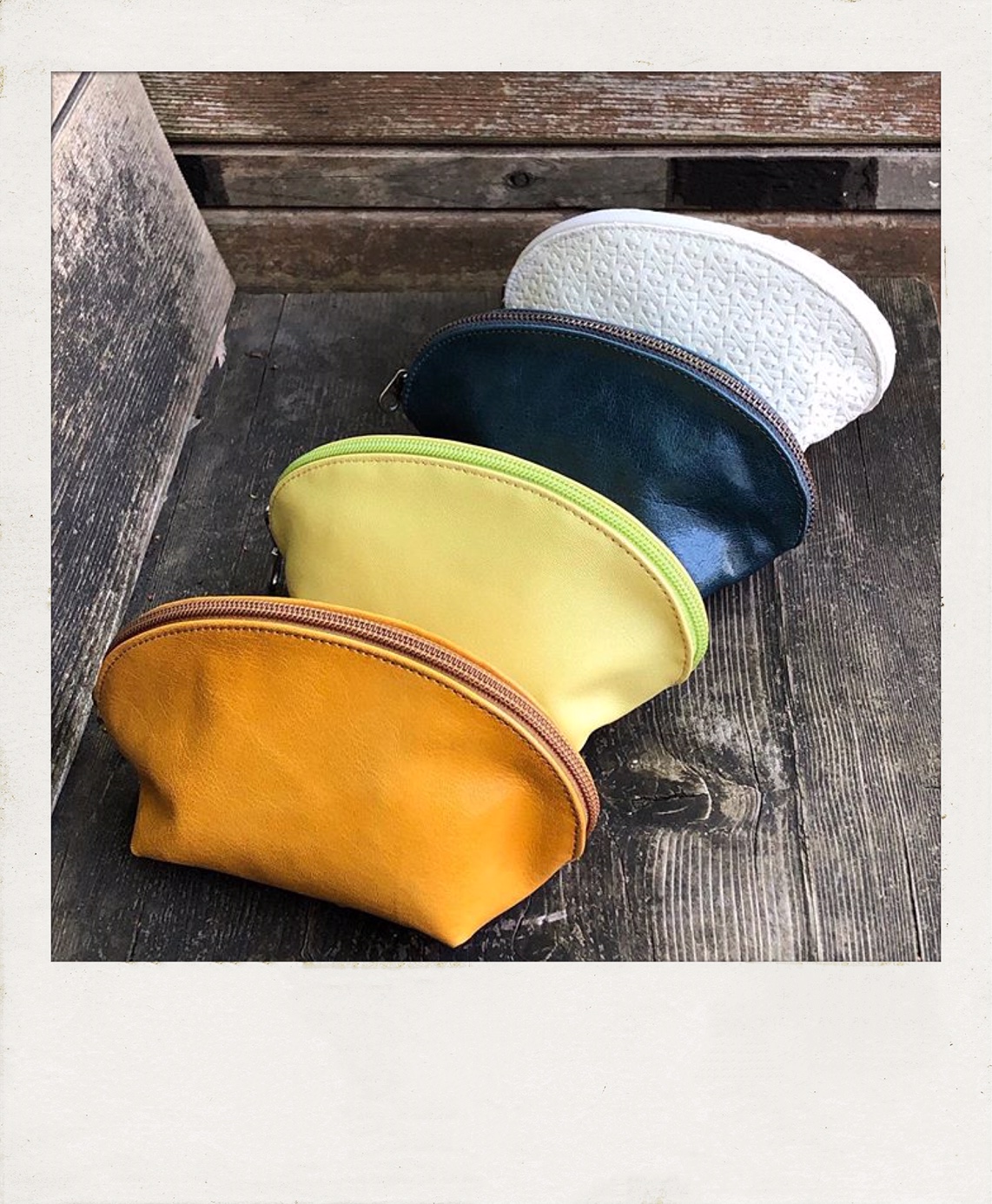 Sustainability is huge right now, but what do you think needs to happen to take it from "trend" status to how the everyday person is living?
We need to do the little things first. Once we start doing those things without thinking, and make them a part of our everyday real change will start to happen. Governments & larger companies need to do more. I think there is still a prevalent attitude of "why should I do without if no one else is". I don't know how often I hear the term "hippie" used in a derogatory way just because I care about the environment & feel that my little part can make a difference.