We're easing into things after a busy long weekend filled with all the colours of the rainbow at Vancouver Pride, and we're keeping the colourful vibe going all week as we spotlight our designers working with Print, Pattern and Colour!
To jumpstart this weeks spotlight, we've chatted with designer Lexi Soukoreff about her company Daub + Design. We've been big fans of the line for years, and eagerly await each First Pick to see what's new from Daub and Design. We've always appreciated how Lexi joins handmade (through her signature dye process) and high quality production to create products that stand out and stand the test of time.
A definite Vancouver based brand, Daub + Design offers pieces for every part of your day, be it at the gym, out running errands or lounging at home, with the addition of  Athleisure pieces to the collection. Check out our interview with Lexi, and get ready to include some more colour and pattern in your daily routine.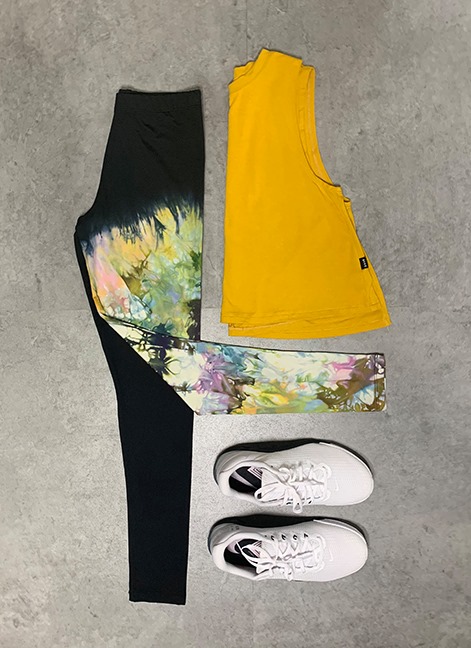 What's new for Fall 2019?
SO MUCH. We're introducing a lot of new colours, patterns and textures to the collection. From OEKO-Tek Standard basics tops to a new pocket legging, the line is growing as per usual. Tie-dye is back on trend – is it ever really gone?
Also, new tops! We're introducing the Box Tee, Avery Tee and Mika Crop as well as we'll be bringing back our favourites from last season – the Juliet Long Sleeve, Valencia Jacket and Freedom Jogger. There's a new cropped crew coming as well as a pocket leggings as well as 3 new colour ways. We're also introducing a Shine Legging which everyone is going to love.
What's the one thing customers should add to their wardrobe this season and why?
Definitely the Avery or Addison Tee. Both are great for everyday and layering for work to play. They are great pieces for a minimalist wardrobe and fit into any closet, including sustainable as they're made from quality, OEKO Tek Standard fabrics.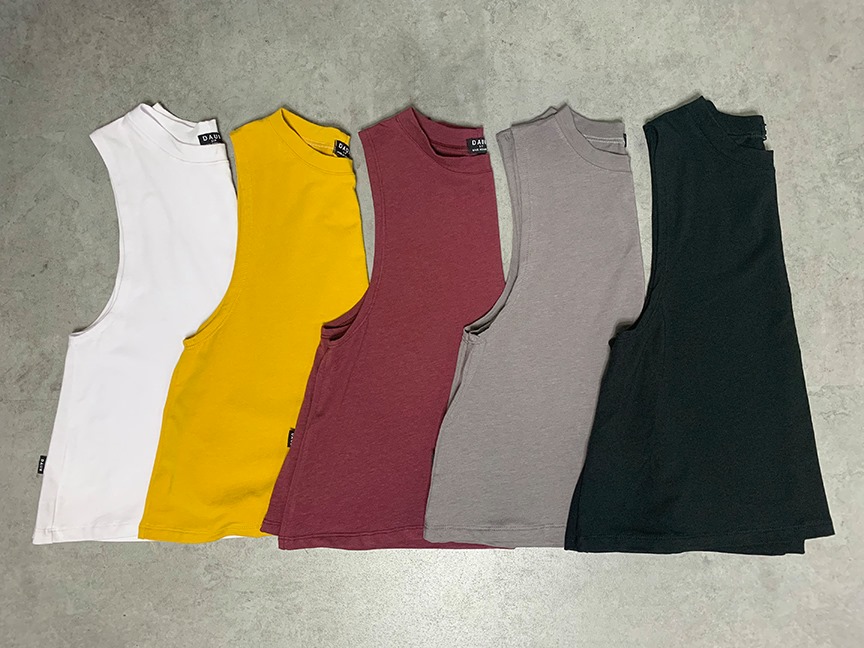 Even with the rise in Sustainability, customers still want "luxury"… how does your line connect the two concepts?
We are incorporating two different categories for our fabrics: performance and sustainability. Our bottoms are made from performance-driven, quality fabrics so they provide the characteristics we need for working out – wicking, anti-bacterial, breathability, anti-pill – and last so you don't have to replace them every season. Our tops are made from OEKO-Tek Standard 100 fabrics. This means the supply chain is monitored from fibre to fabric, every step along the way. No harmful chemicals or toxins are used at any point.  We also work in small batches to ensure that we are not over producing.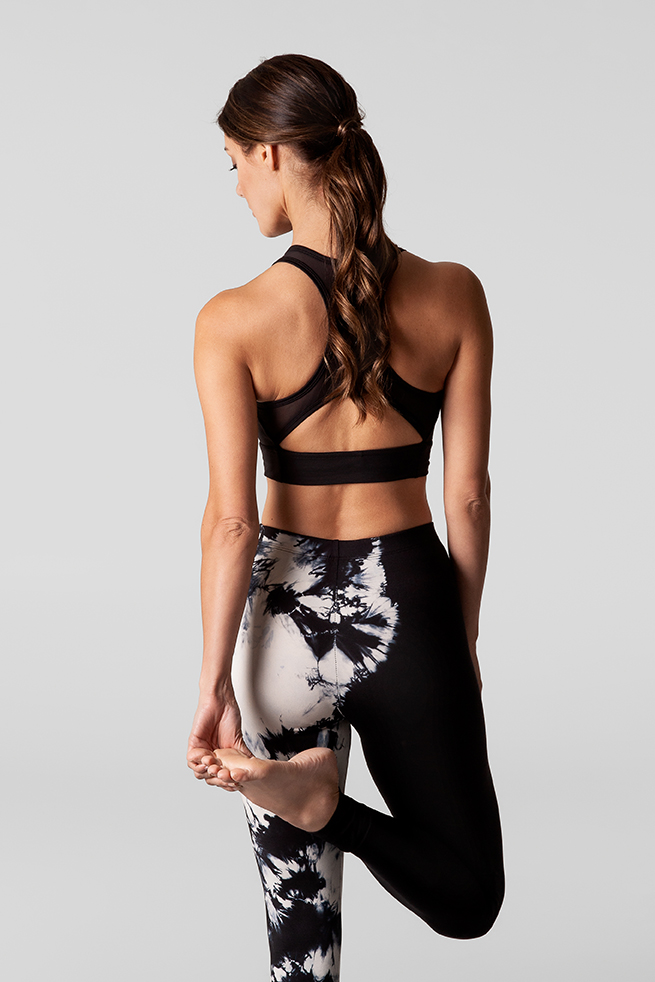 You've been manufacturing in Canada for a long time, and know the ins and outs of factories, and have surely noticed the "Designed in Canada" tag many labels offer… What should consumers be aware of when comparing products and making purchases? 
There's another method of getting around paying the high prices for Made in Canada or Made in USA. If a price seems too good to be true, it probably is. A way to get around manufacturing in North America but being able to say you do, is to manufacture the item overseas and finish it in Canada. This can include finishing the hem or edge of a blanket here, sewing in a label or adding a button. This is unethical and further confuses the consumer while enforcing lower wages overseas. This happens at all levels of business – from local to corporate.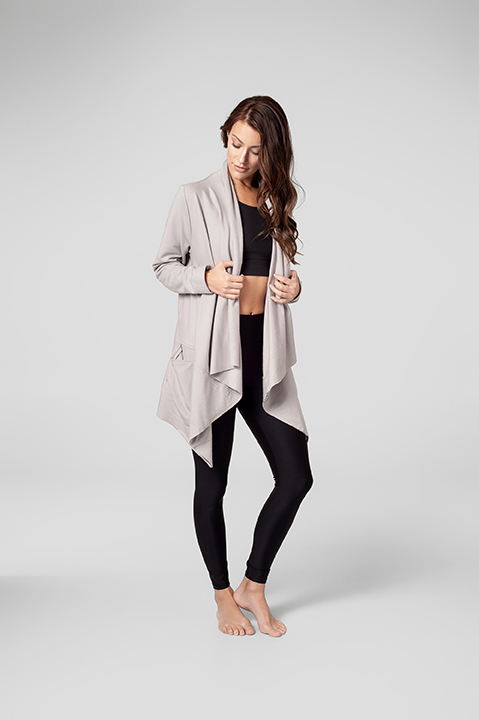 Let's talk design for a moment: what is your design viewpoint? Who is the person you design for? 
I design for my client in mind. She is youthful at heart, supportive of female entrepreneur, expects honesty and quality and is a joy to work with. She is looking for long-term pieces that work in her existing wardrobe and loves supporting Canadian-made. She wants to look fashionable but not necessarily trendy, she's loves classic pieces and sophistication.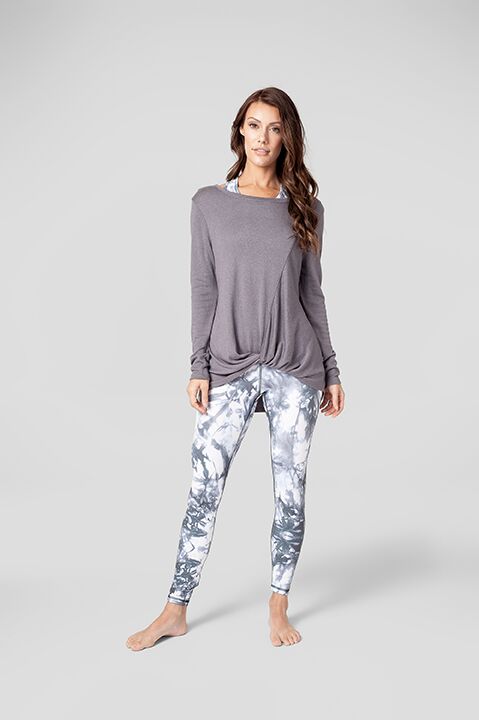 What is your favourite part of production, and why? And the least favourite?
 The design and dyeing stages. I love seeing it all come together. The best is once you see it on clients though. Until then, it is a drawing, then a sample, then a photograph….
Least favourite – waiting for my samples to ready at the factory! I handle all areas except sewing so it is agony waiting a few weeks to see the idea come to life!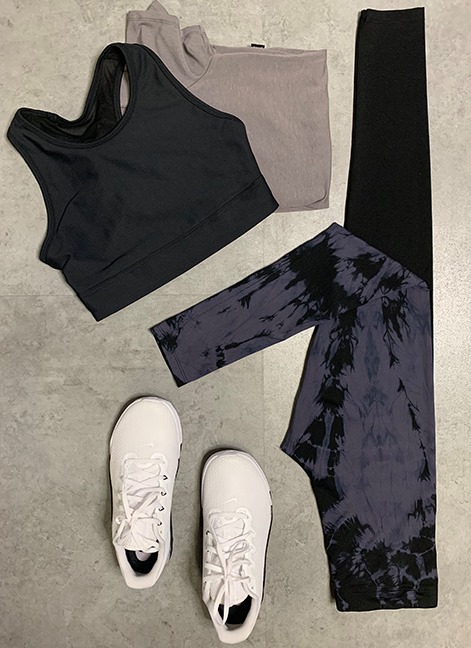 What do you wish customers understood about the production process? 
 It takes a long time. When you look at something, try to understand where the costs come in. Is it double-lined, how many fabrics are in the garment (each one adds more to the cutting time), is there binding, is there flatlock or just serging. Think about how much fabric is in it – does it take 1.5 meters of fabric to make the garment? How intricate is the construction?
All items need to go thru rounds of samples to ensure fit. This takes time and money. Often we aren't able to account for this plus charge appropriately for fair wages and quality fabrics.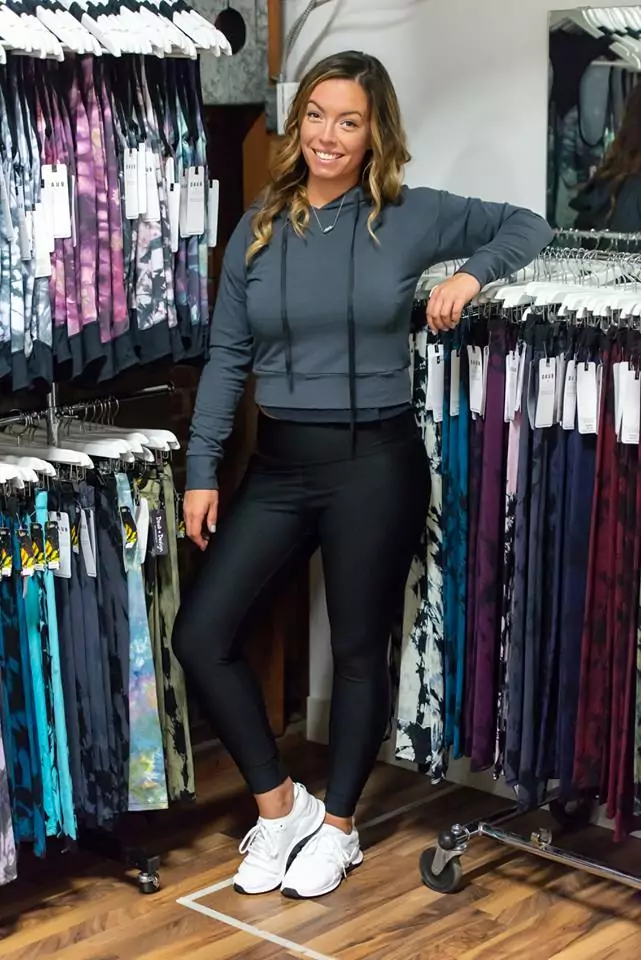 People often think fashion is all glamorous… what's your "average" day like? 
My average day out-of-crunch-time has me up at 6 or 7. I go thru emails and anything digital with my coffee. Eat breakfast by 8. Keep emailing until 9:00. Head to the gym. Meet my staff by 11 at the studio. Look at fabrics, agonize over which we want to use and which we can afford to use, design patterns, run to factory, set up racks, pay bills, do some social media, count inventory, update the website, invoice accounts, pull wholesale orders, research new trends, scan my receipts, email my accountant, look at exchange rates from USD and EURO to our shrinking CAD – yes…we pay for everything in USD/EUR then pay fair wages here in Canada. Examine margins. Cry. Laugh. Do it all again the next day.
In season – get up 6am. Get to studio. Prep, tie and dye fabrics. Stir the pot for 6-8 hours. If that's completed, its QC (quality control time). I have staff that will come in when it's go time to assist. Everything works in waves. There are waves of design, sourcing, production and sales. 
How are you balancing creativity with the daily grind?
Sleep. Eating well. Cooking at home. Meditation.
Can't wait for First Pick to stock up on Daub + Design? Find Lexi at Refresh x Harmony Arts from tonight thru to Thursday in West Vancouver.