We're starting the week anew, and starting a whole new collection of artist profiles, this week we focus on Love, since it's Valentine's Day and all! Not just romantic love, but a love of family, culture and self.
Since today is Family Day here in British Columbia, I thought it might be nice to kick things off with the profile of Frances Dickinson, aka Frances Felt. For the past while Frances has been focused on raising her family, but I was elated to hear she was returning to her design work and was ready to start participating in events again as a maker… I have had the privilege of working with Frances, co-organizing First Pick's 'Big Sister show' Shiny Fuzzy Muddy, and I know the level of passion she has for handmade and design. I can't wait to see what she's been working on in person at the show, and to feel the lightness of her romantic feeling wraps, shawls and scarves.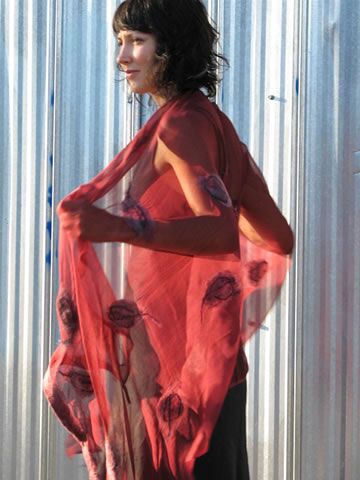 Why felt? Tell us about your materials and process…
I have always enjoyed combining contrasting textures to create intimate surfaces for the eyes to feast upon. My line of shawls combines the lightness of silk chiffon and the warmth and density of wool felt. The imagery is graphically based nestling bold designs within subtle textures and tones. Thru the felt process and the seemingly random surface design, my work is based in a technique that is very much grounded in a hands-on philosophy. This allows me to maintain a unique, one-of-a-kind approach in all my pieces.
I use all natural fabrics, silk and wool with very little to no waste in production. All wool is dyed with very little waste going into the water stream and I make all the pieces in my studio in Pemberton BC.
What is your design point of view? Who is your customer?
  I love the slow fashion movement. I love the idea of having a few choice pieces in ones wardrobe that are locally made with thought and intention and having them for years. Every time you pull out the item you smile with pleasure knowing how unique it is. I design pieces to last, and hopefully break thru the trends knowing you will have it and enjoy it for years to come.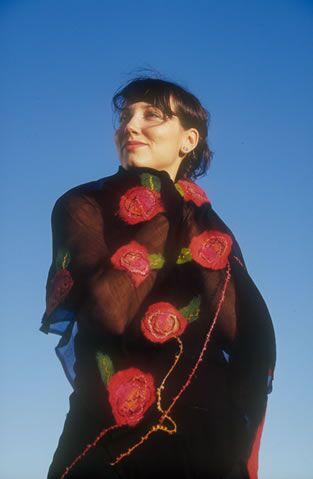 What's your favourite part about Spring fashion? What's new for Spring 2018 for your line?
 Spring fashion has a lightness and freshness that comes after hibernating all winter. Clothes are hidden under winter jackets and for spring people are looking to shed the heavy winter gear and wear something with a bit more expression and flare. My Spring/Summer scarves and shawls are all about colour, lightness, celebrating the season's botanicals and making fashion easy with one amazing accessory! My Rosette scarf is my Spring "must-have" for 2018.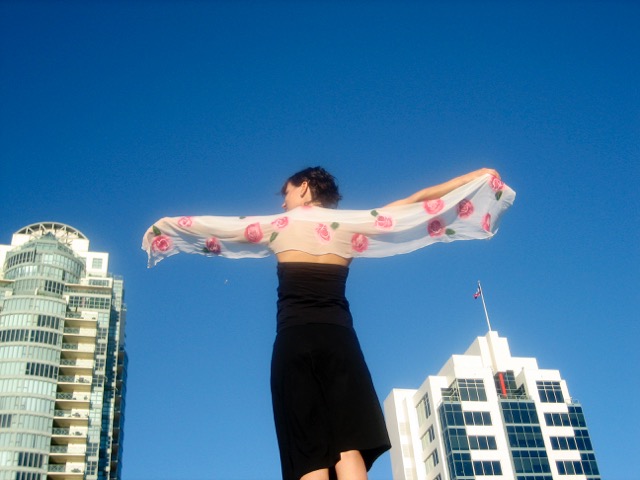 Why are you excited about the First Pick Handmade Spring 2018 show?
I have been away for a few years raising my family so I am really excited to show Vancouver my new designs and get some feedback on my new ideas. Also I live in a small town 2 hrs away so it is always nice to be surrounded by Vancouver's amazing creative talents!
Find Pemberton based accessory line Frances Felt at First Pick Handmade, March 17+18 at Heritage Hall in Vancouver.