We are less than a week from our show, and we are finishing off our Eco Chic Week with Couture Therapy… we have so many Eco Fashion designers at our show that we had to carry things over to the weekend, but when it comes to fashion AND the environment, we can always manage to spread the word! Today we are spending the day getting a few last minute things ready, but, because it's Sunday, we have lounging on our minds, and that means looking like we put more effort into our outfit than we actually did… by choosing easy going yet fashion forward pieces!
With this in mind, we are excited to have Sarah Couture's line Couture Therapy join us at our show. Looking put together in a hurry can be a challenge, and sometimes it's nice to let someone else do all the hard work. The devil is in the details, as they say, and when details like lace up shoulders and backs grace eco conscious knits, it let's us look like way more like we "did" something, beyond just popping a shirt on… Thanks Sarah!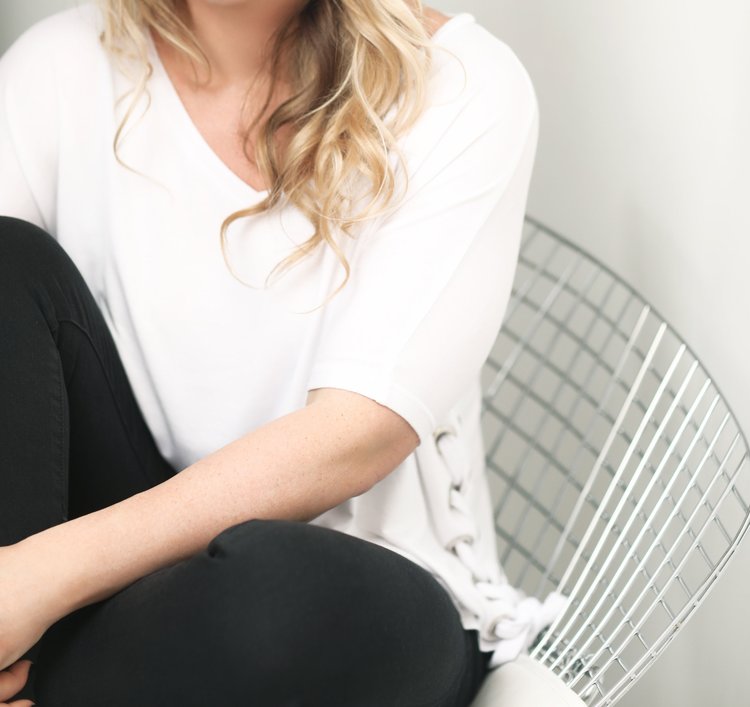 More about Sarah:
 Sarah Couture was raised in the small town of Merritt BC. She first fell in love with designing at a young age. It was in high school where she had the ability to make her first garment and has been addicted ever since. Sarah Graduated from the Blanche Macdonald Centre school of design in 2002. It was right after graduation she accepted a job with a local design firm where she learned all the aspects of the fashion industry. After a break from the fashion world to start a family, Sarah Co-founded house of Couture and has created a sophisticated, feminine, ready to wear collection named Couture Therapy.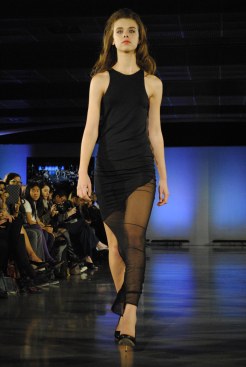 More about Couture Therapy:
Couture Therapy is committed to designing garments with silhouettes, fabric and construction that will stand the test of time. By focusing on quality over quantity – we stand firm in our belief that fashion should be neither fast nor disposable. Couture Therapy will choose the eco-friendly option wherever possible incorporating certified organically grown and local woven cottons, biodegradable Tencel and sustainable produced knitwear in our collections. We promise to continually educate ourselves on sustainable production.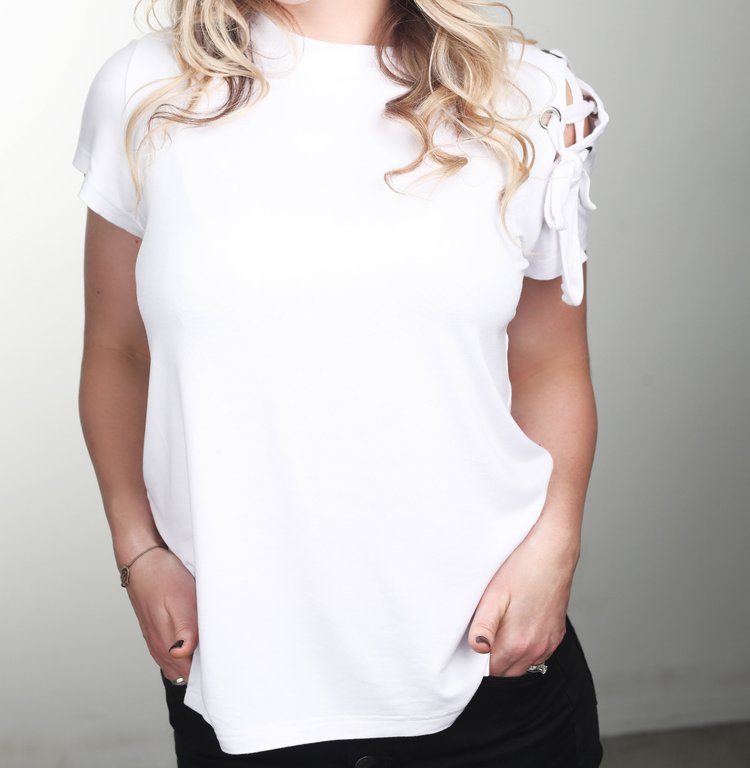 What is your design point of view? Who is your customer? 
Womenswear with a minimalistic Edge.
Ethical and Sustainable fashion is beautiful and will look damn good on you.  Our customer is someone who inherently cares about more than just the price of a garment. She is a free – spirited, confident woman who values comfort and effortless style.
Why are you excited about the First Pick Handmade Spring 2018 show? 
I'm excited to be apart of the First Pick Handmade Spring show, because I get to connect with other fellow Designer/Artist/Makers that share the same passion. I'm also looking forward to meeting new clients and get their feed back on my collections. 
We're excited too Sarah! We'll see you Saturday, March 17th at 11 am for our first ever Spring First Pick!