It's Friday and we're at the end of our Eco Fashion, Gender Inclusive spotlight, so we are closing out the week with another line coming to us from Vancouver Island: (Ag)+(Au) Clothing! Maybe there's something about living on an island that makes you consider the environment more…?
We love Ag+Au (Silver + Gold) Clothing not only for their commitment to the environment, but to people as well, from the people who make the fabrics they use to the people who wear their garments. We are excited to see their new Fall Collection, which promises more Gender Inclusive pieces because, as designer Kaitlin Martin says "Gender based dressing? I'm over it"…
We chatted with Kaitlin about what's new, the state of fashion and the environment, check it out and plan to come see the new (Ag) + (Au) Clothing collection this September at our show!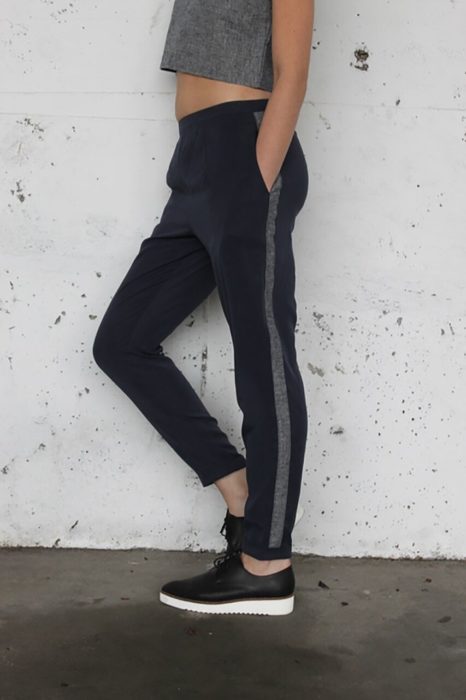 What excites you about Fall fashion?
I think anyone who loves fashion loves fall fashion the most. It's an opportunity to play with layering and texture and really experiment with your wardrobe! 
What inspires your work? 
People inspire my work!  I want people to be able to live their lives in my collection, and so their lives inspire my collections.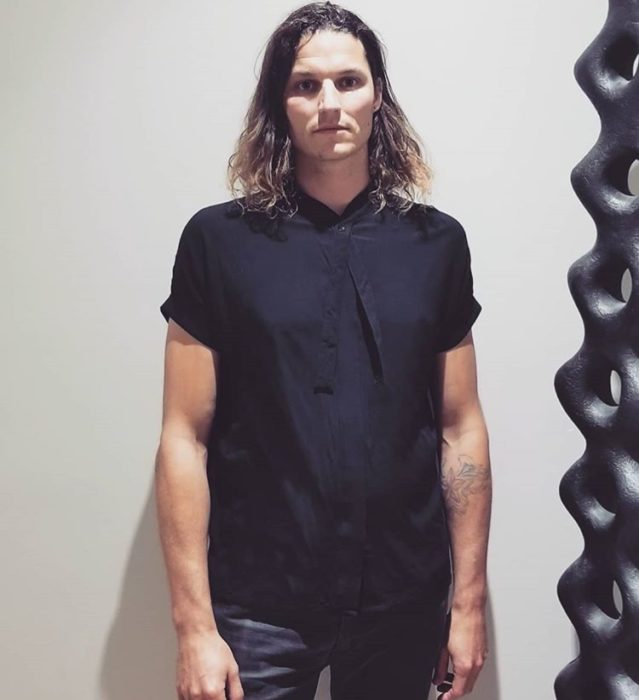 What "fashion rules" do you think are outdated? What trends do you wish would finally die??
Gender-based dressing!  Everyone should be allowed to dress in a way that makes them feel like a rockstar, and everyone deserves to feel comfortable in their clothing.  I'm loving that more and more unisex options are coming onto the market and that fashion is becoming so fluid.
What points do you wish the average consumer thought more about when they are shopping?
I wish people took the time to consider how many hands were involved in creating their garments before they chose to shop at discount/fast-fashion stores.  If people put even a modicum of effort into learning where there clothing comes from they would stop viewing it as disposable. There is so much information and it's so easily accessible – there is no excuse for not knowing how polluting/dangerous/exploitive the fast-fashion industry is. It's just ignorance at this point.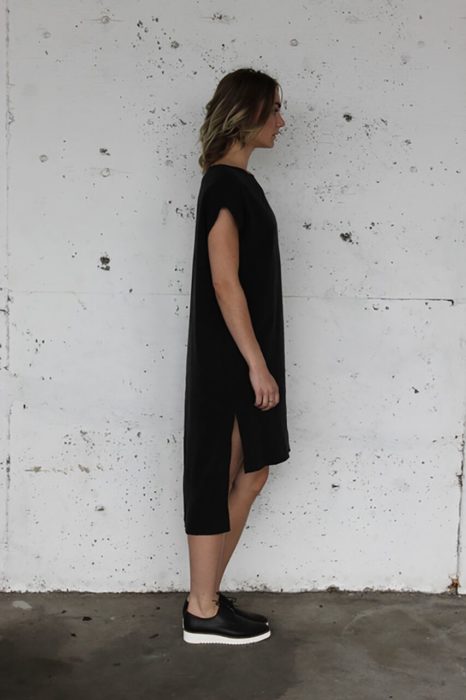 How is your collection eco-friendly/ slow fashion/ thoughtful/ sustainable? Why do you choose to work in this way, given the extra effort involved with eco/green production?
We use only natural, organic plant based fabrics (no wool, polyester, nylons etc) and when available, deadstock fabrics (left-over from other factories). We create seasonless, simply elegant garments that can be worn year round and won't be 'out if style' in a year.  We produce both locally and with a fair-trade manufacturer and fabric supplier in Cambodia who support womens collectives and offer fair wages, holiday, child care and English lessons to the workers and their families.  
Fashion is a dirty business, but it doesn't have to be. Humans will ALWAYS wear clothes, so we might as well start making them right. I've committed to building my business in a way that doesn't create more harm – that's the last thing the world needs right now.  As entrepreneurs it's so important to think about the impact our business have on the environment, the future, the people you employ…THAT'S the bottom line.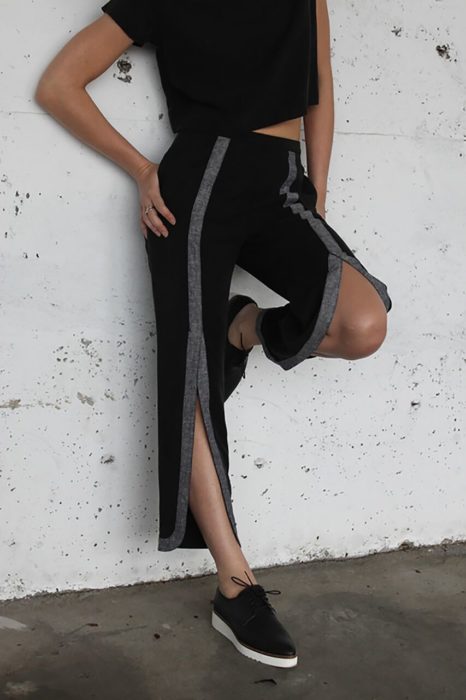 Being an entrepreneur isn't easy. What motivates you to keep going?
A lack of marketable skills?  Just kidding….I just love it! It's always exciting and always challenging. Even the bad days are at least interesting!  
What's the best thing about being part of the Handmade movement? 
Meeting all the amazing, talented, inspiring people in all different industries! Everyone has their own challenges and you can learn something from everyone. I love being surrounded by so many passionate, engaged people!