Hello friends, how was your weekend? We are back with another week of designer spotlights, this week we profile our designers who create Slow Fashion that fits to a T… and nothing goes better with a favourite Tee than a great pair of jeans!
We basically live in denim around here, and while we all have a ton of pairs, there's always those few that fit so perfectly it's almost as though they were made for us…
Let us introduce you to Dogwood Denim! Designed and manufactured in Port Moody, Dogwood Denim creates Made-to-Measure custom jeans. With everything made to order, Dogwood Denim is a perfect example of the Slow Fashion movement, which is better for the customer and the environment.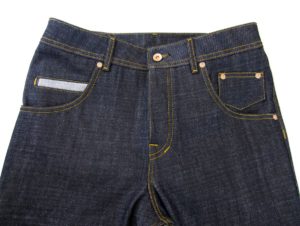 Designer Alina Kroeker says:
"We are fully committed to clothing sustainability and the heart of the brand reflects the three aspects of that message: the perfect fit, sourcing transparency and garment longevity.  
Sustainability starts with a classic tailored fit. That's the clothes you want to keep. The ones that fit well and have timeless appeal as a staple in your wardrobe. This is why the process of your perfect pair of jeans begins with your measurements and a discussion about your fit and style preference.  The result is a custom trial garment for you to try on.  On a video call, we then discuss the fit and modifications to make your perfect pair jeans."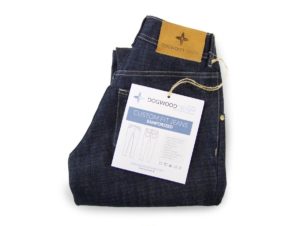 Tell us about your fabrics…
We start with premium sanforized Italian denim, cotton wrapped polyester-core thread, copper buttons and rivets and a genuine leather patch. All materials used in the production of jeans are traceable and ethically produced. 
What inspires your work? 
FIT!  Fit is king.  Let's be honest, if it doesn't fit you well you are not going to keep it.
Why do you choose to work in this way, given the extra effort involved with eco/green production?
Because it matters! Because it's the right thing to do!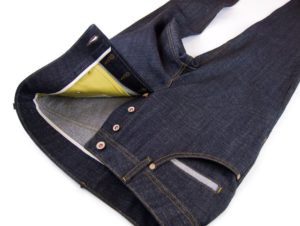 What's new for Fall 2018? 
Men's Jeans and our Double indigo denim.
What excites you about Fall fashion?
Crisp white shirts and double indigo denim.
What "fashion rules" do you think are outdated? What "fashion rules" (if any) would you like to see introduced? What trends do you wish would finally die??
Outdated – FADS!
Need more – Fixing/patching your clothes and visible mending like sashiko.
Die – Fast fashion (buy, wear, throw away)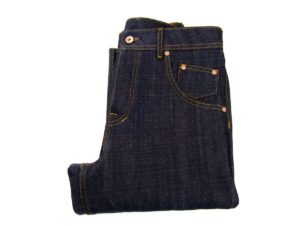 What would you like to tell the person shopping for jeans at some of the Mall stores…
That cheap prices in the store don't always equate to savings in the long run. If you buy a $50 pair of jeans that wears out in the crotch after 6 months, you will have spent $500 over 5 years on jeans that you were never happy with. Not to mention you have probably contributed to poor farming and manufacturing practices that pollute rivers and employ people at poverty level and in dangerous conditions. 
When you buy locally, you employ your community, support fair trade and can feel good about the fact that you are helping to grow a local business that may one day employ you or your neighbours.
We also advise on care and maintenance so that you can enjoy your jeans for years to come.  Raw sanforized denim has all the benefits of both worlds.  The raw, unprocessed denim moulds to your body over time to give you a better fit after several months of wear. The sanforization allows you to throw your jeans in the washer and dryer without diehard freezer/deodorizer techniques.
What's the best thing about being part of the Handmade movement?
Customers are looking for you!  They want to discover the brands that are in their neighbourhoods.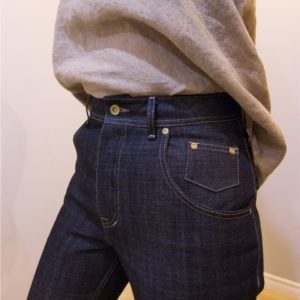 Being an entrepreneur isn't easy. What motivates you to keep going?
Getting thank you notes and photos from my customers wearing their custom jeans.
Plan to discover Dogwood Denim at our Fall 2018 First Pick Handmade Market, and stay tuned all this week for more Made-to-Measure magic!