Made to Order is the order of business this week, and today's profile is one of our new favourite Slow Fashion brands that we met this spring: Street and Saddle. We love the attention to detail, the tailoring and the Made to Order ethos of this Vancouver company. We love anything that we can wear to work, but still head straight to Happy Hour in (TGIF!), these clothes can take you anywhere! We are so excited to see Street and Saddle's Fall pieces, since we know these will be on heavy rotation in our Fall wardrobe.
We chatted with designer Katelyn Woodburn about everything from slow fashion to mall shopping, here's what she had to say: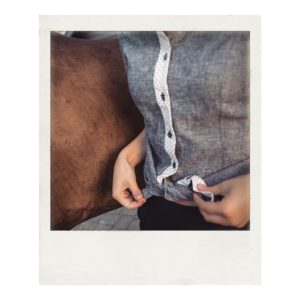 What inspires your work? What inspired your Fall collection?
We are an equestrian and streetwear crossover brand, so horses and the culture surrounding them is always going to be at the forefront of our work. 
This season, I'm looking at traditional western styling to infuse into our typically clean and elegant British lines.
What's new for Fall 2018?
A coat! Out of a wonderful waterproof wool Melton. And a little bit of menswear…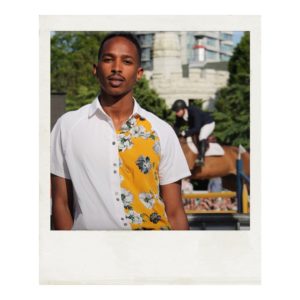 What excites you about Fall fashion? 
We specialize in tailoring, which means that we are absolutely obsessed with wool. I'm so excited to get to work with it again after the summer – it's such a wonder fibre.
What "fashion rules" do you think are outdated? What trends do you wish would finally die??
The idea of getting up in the morning and putting your individual signature on personal appearance is getting lost. I will never bash any particular item or trend, as long as the person wearing it is expressing themselves creatively. Following every trend like a sheep and being afraid of uniqueness is what I'm not a huge fan of.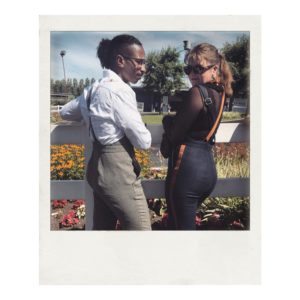 Your collection is eco-friendly, slow fashion… Why do you choose to work in this way, given the extra effort involved with eco/green production?
We make everything to order – which is a huge pain in the butt and very inefficient, but in the long run much better for the planet. No "thing" gets made until we are sure someone really wants it and will treasure it.
We do all of our manufacturing in our Vancouver studio, employing fairly compensated craftspeople… Well, I'M not fairly compensated, but that is my own doing. 😉
What do you love about being an entrepreneur?
I love watching someone put on one of my pieces and stare at themselves in the mirror admiringly. Self confidence is essential and also delicate – if I can help someone out with that, I'm happy.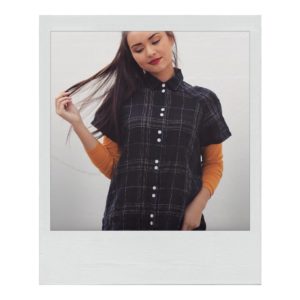 What's the best thing about being part of the Handmade movement? 
I like that it inspires consumers to be a little more thoughtful about the objects they choose to have in their lives. It sounds superficial, but "things" can make you happy if they have a special meaning behind them. Once people catch onto this, they buy less meaningless stuff – and that's much better for the environment.
What would you tell the person shopping at the mall about handmade clothing?
That making clothing is a true craft and trade, learned over decades of experience and training. Fast fashion is not only harmful to the people getting paid next to nothing to make the goods – it's sort of insulting to this whole culture that surrounds the making of tangible objects.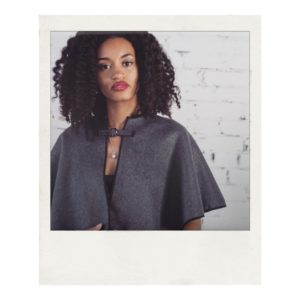 Be sure to come check out Street and Saddle at our Fall 2018 Market, and Happy Weekend!