We've been thinking about Surface Design, and the interplay of texture, colour and shape this week… And whenever we think about colour, we think about Bianca Barr's eclectic mix of Jewelry and Clothing pieces!
Bright and Bold, we love how every piece from Bianca's collection makes a statement, so even if you wouldn't normally wear colour, or pattern, these can easily be styled into your wardrobe for an added kick: add a pair of Bianca's cut brass earrings to take your black dress from office chic to art opening cool, or choose one of her upcycled, over printed garments when you need to take a break from minimalism for a while…
We asked Bianca about her influences for Fall 2018, Style and being part of the Handmade Movement, check out what she had to say and a sampling of her always unique work below!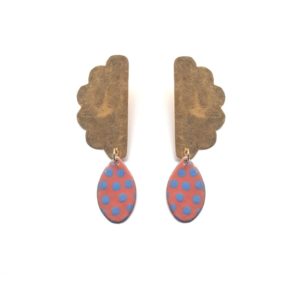 What excites you about Fall fashion?
Sleeves, layering, wearing cool jackets, textures, heavier fabrics.
What inspires your work? What inspired your Fall collection?
Art, abstraction, sculpture.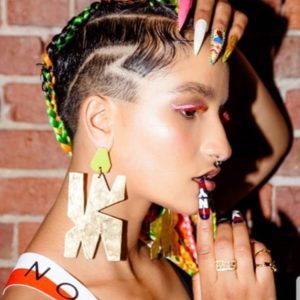 What "fashion rules" do you think are outdated?  
When things match perfectly, I like clashing colour and prints.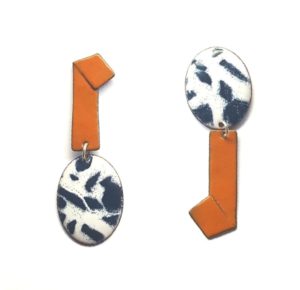 What do you wish people considered when looking at Handmade pieces, over say, Fast Fashion?
How long it takes to makes things, all the little costs that add up to make one piece.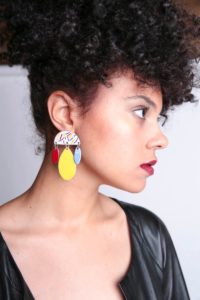 How is your collection eco-friendly/ slow fashion/ thoughtful/ sustainable? 
I use recycled clothing to print on, there is still a lot of high quality older clothing to be recycled. 
I also use a water-based solvent free ink to print with.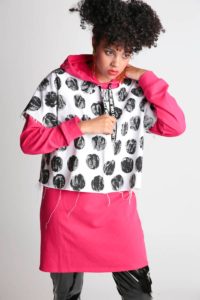 Being an entrepreneur isn't easy. What motivates you to keep going?
Selfish reasons like wanting to wear the things I make!
What's the best thing about being part of the Handmade movement? 
Creating one of kind pieces that can express peoples style.