We're already at Wednesday and thinking about all the ways we'd like to spend our weekend, and it's looking like planting seeds for Fall/Winter harvest is on the agenda. We are lucky to have such a long growing season on the West Coast, and I'm thinking I might hold a bit of space open for some plants that are not just pretty, but can be used to create natural dyes for textiles. Then again, maybe I'll just leave it all to plant dye expert Jessica Redditt, who is our Surface Design spotlight for today, because she's got the beautiful hues down to a science…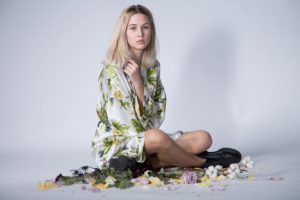 If you're interested in doing your own natural dyes, here's a post from Jessica's blog. Talk about slow fashion, seeing the steps it takes to get these beautiful shades definitely adds another level to the conversation!
We were very excited to meet Jessica at our Spring 2018 show, and can't wait to see what she's been working on since then. We were able to talk Fall, fashion and creative process with Jessica and we're eager to see what she brings to First Pick this Fall. Check out our interview with her, and get ready to see plants in a whole new way!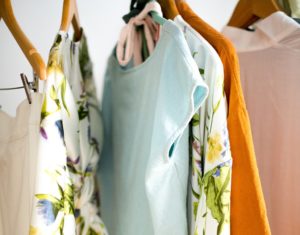 What excites you about Fall fashion? 
Warming up with essential wardrobe pieces that flatter and keep you cozy and comfortable.
What's new for Fall 2018?
Different kimonos in various lengths & sizes, natural dye colours and reclaimed silk prints, including some vintage textiles.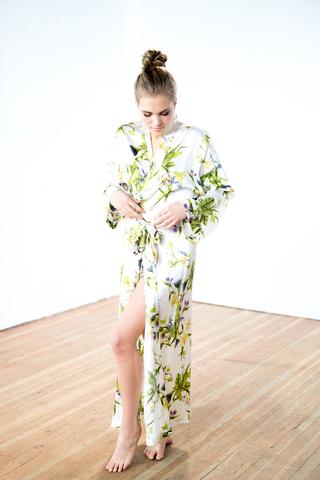 What inspires your work? What inspired your Fall collection? 
I'm inspired to create clothing that works with nature and not against it. I'm choosing to use natural and reclaimed textiles, and natural dyes instead of synthetic ones. I'm inspired by rich fall & winter  tones, that I may be able to derive from plants. 
I really love the feeling, when I'm making something, of time slowing down. I usually feel this way when I'm sewing, working in the garden, and dyeing.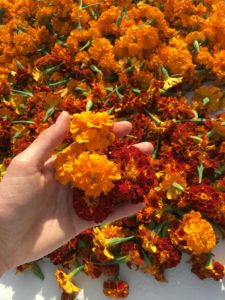 What "fashion rules" do you think are outdated? 
I  believe that the only fashion "rule" that should exist at this point is to shop responsibly! Spend a little more for quality not quantity in your wardrobe. Quality always looks more fashionable. As much as trends are exciting to follow, I'd love to see more people create their own trends with what they already own, what they thrift and what they choose to thoughtfully purchase.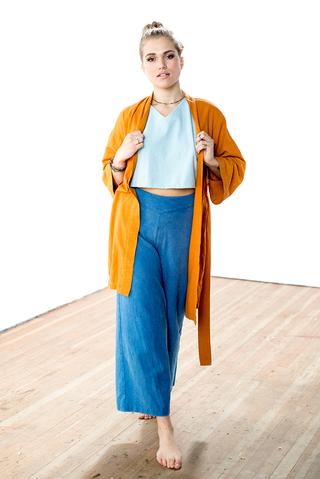 What point/s do you wish the "average shopper" knew about handmade?
-how long it takes to create one garment
-how much it costs to make a garment in an ethical and sustainable environment
– you are supporting a local artist / designer / family operation rather than an enormous corporation that produces unethical and usually harmful products for people and the earth.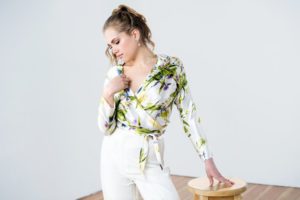 We love that your clothing is sustainable. Why do you choose to work in this way, given the extra effort involved with eco/green production?
I use reclaimed textiles ( rather than newly produced textiles) in natural colours and fibres and use natural dyes. It's the only way I'm interested in making clothes (is sustainably). We have to start considering our earth and making things that are not harmful to the planet.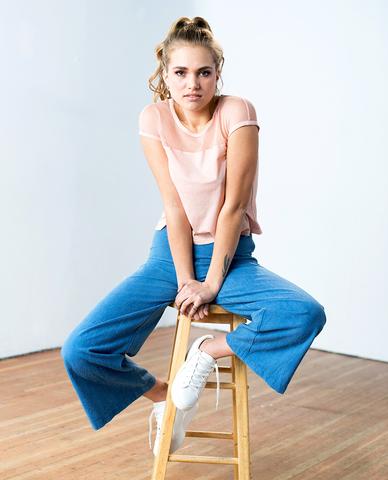 Being an entrepreneur isn't easy. What motivates you to keep going?
I enjoy being my creative self without the boundaries of a "job" or a boss. I'm motivated to keep going everyday because life is too short to not do what you love.
What's the best thing about being part of the Handmade movement?
It's so rewarding to be supported in a community that is inspired to be eco-friendly and handmade. There is a lot of value in knowing where your purchases are being made, and who has made them!