It's Thursday and we're all about that Throwback… back to 1994 when we broke our deck and kinda gave up on learning to skateboard. But that gets us thinking, what ever happens to all those broken decks? Hopefully they make it to Adea Chung's North Van studio, where a great transformation takes place through reimagining: how can this graphic be reworked to its best advantage? What does this want to become?
Under the name Billy Would, all things are possible. Not just skateboards are reworked, off cut pieces of hardwood are also reclaimed and made beautiful, allowing the wood to show itself in a new light…
While not Surface Design in the usual sense, this is really 'Designing a Surface': Hours of cutting, sanding, and finishing going into each piece, all while paying homage to surfaces created by graphic designers on all those skate decks or Mother Nature herself, in the form of wood grain, or live edge.
We're always inspired after chatting with Adea, and we got to talk about Fall, Handmade and Community, check it out. We can't wait to chat more at our Fall 2018 Market, it always feels like we've only scratched the surface and there's so much more to say!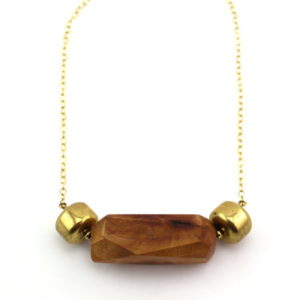 What inspires your work? What inspired your Fall collection? 
I'm inspired by the change in temperature and landscape during the fall. I love the rich tones of the exotic hardwoods and getting to create pieces that can be worn into the colder months and with knits.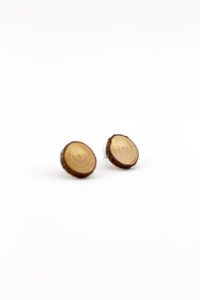 What "fashion rules" do you think are outdated? What trends do you wish would finally die??
I'm a rule breaker and love seeing people create their own 'fashion rules'.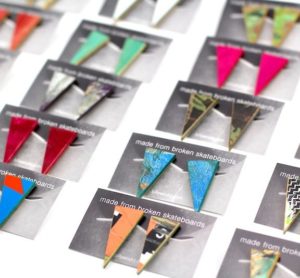 What do you wish consumers thought more about when they're shopping?
That we can't afford to buy 'cheap' items.  Low quality means having to replace an item more often, buying handmade means high quality, better for the environment and supporting the local economy.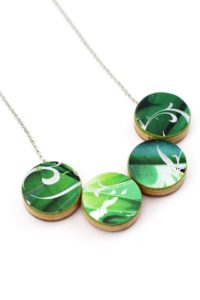 How is your collection eco-friendly/ slow fashion/ thoughtful/ sustainable?
Each piece is handmade in North Vancouver using only recycled and reclaimed hardwood. Finishes are all natural and non toxic with an effort to use recycled/recyclable packaging.
Why do you choose to work in this way, given the extra effort involved with eco/green production?
To help minimize waste and inspire people to think differently about what recycled and reclaimed means.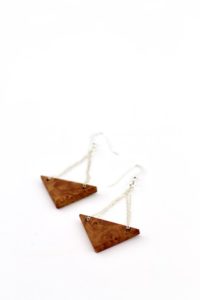 Being an entrepreneur isn't easy. What motivates you to keep going?
I love the community it's created, getting to choose my own schedule and having creative freedom definitely motivates me.
What's the best thing about being part of the Handmade movement?
The people and free flow of ideas and support.