Hello Monday! We're only a couple days away from our show, so we're getting really excited about sharing all of our amazing designers with you, including Hempt Arraei, who we recently added to the show!One of the things that makes our show tick is a love for sustainable fashion, and Hempt Arraei has that perfect combination of 'Eco' and 'Fashion' that we so love…
We chatted with designer behind the brand Natalie Florence Hellyar, and look forward to seeing her work at our show and chatting about sustainability and how we can move things forward in that direction. Make it a plan to come see us this weekend, and in the meantime, here's what Natalie had to say!
What's new for Fall 2018? 
Our signature piece the TWA TRENCH :Designed for all occasions, from exploring our natural world, to roaming the urban jungle. Minimal and chic, a timeless piece crafted with the highest quality materials. Made to last a lifetime.
And our Koa Kimono : A versatile all season piece that can be worn open- light and free or wrapped into a dress as a stand alone original. Designed for a capsule closet, complimentary and iconic.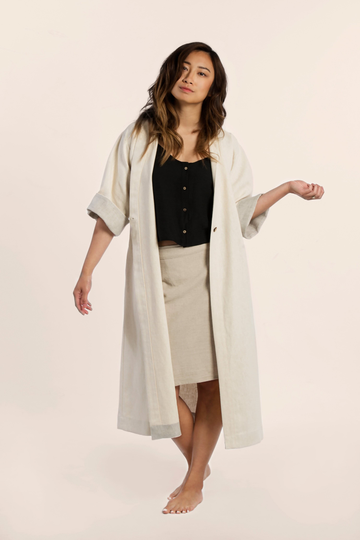 What inspired your Fall collection?
Our Capsule Collection is a celebration of Neutrals and Naturals: A tribute to the harmony that exists in nature. Finding inspiration in the graceful balance of form and fluidity. Each piece is a translation of contrasting elements and the unity that exists between them.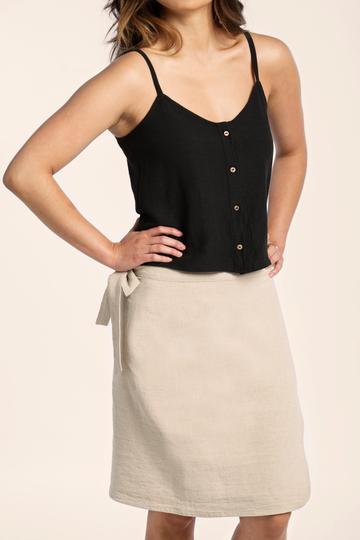 What inspires your work?
 Inspiration takes many forms, and is experienced through all the senses. As an artist and designer I am constantly translating moments and experiences into creative energy. For Arraei, I would say most of my inspiration has come from nature and the elements. The human experience of our natural world creates strong emotion and feeling, I try and translate these into pieces that highlight these traits of nature. For example, the Dawn Dress has been created with the element of air in mind, the feeling of wind and how that can be translated. Powerful and fierce, yet gentle and lustrous. I want the woman wearing the Dawn dress to feel these feelings, to be in harmony with herself. To feel the balance between powerful pride and graceful surrender.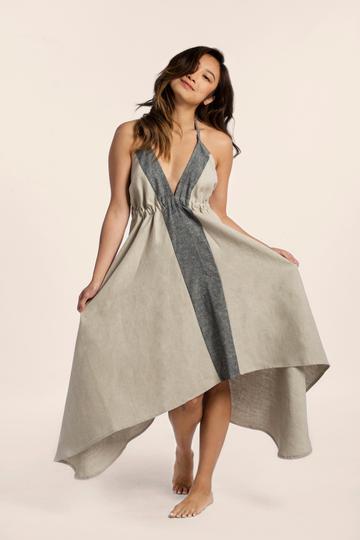 How is your collection eco-friendly/ sustainable? Why do you choose to work in this way, given the extra effort involved with eco/green production?
We have developed a business model that is 100% sustainable, eco-friendly and ethical and aligns with the ideals from the circular economy. When starting Arraei there was only one option and that was 100% sustainability. 
We are rooted in effecting powerful positive impact, and our vehicle for change is: HEMP – as it is one of the most sustainable resources available to us. We have chosen to celebrate this plant and embrace its wonders by creating our pieces with the finest certified hemp fabrics, adding to our garments legacy of sustainability.
All of our materials from production to packaging are 100% natural, eco-friendly, sustainable and part of a commitment to empowering the circular economy. This means that from idea conception to product development to the end of life of our pieces, we are part of the journey and help facilitate a reliable, sustainable and ethical lifestyle for our customers, as well as our own business practice.
We craft all of our pieces responsibly and locally in Vancouver BC. Each collection is created in the slow fashion movement, handmade in small batches with limited quantities.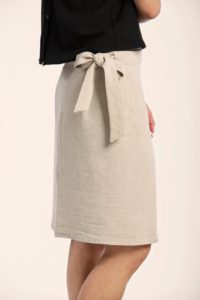 Being an entrepreneur isn't easy. What motivates you to keep going?
What motivates me is being part of the bigger picture. During my transformation period of choosing to live a more mindful and sustainable life, I read this quote by Robert Swan: "The greatest threat to our planet is the belief that someone else will save it" Since then I have felt an overwhelming responsibility to make waves. By starting Arraei Collective I feel that I am positively contributing to the conscious revolution, and that has made all the difference. Every time someone supports us and buys one of our pieces my heart leaps because that is one more person who has made a conscious choice to support sustainability in action. I truly believe in Collective energy and that together we can "gently shake the world". This is what motivates me through all the tough times.