Hello Thursday! We're edging closer to the end of our Wedding Belles week, and today we're getting our dancing shoes on, with a little help from Amy Slosky! While many gents may choose to rent a tux, we say why not take this summer's weddings as a chance to treat your feet to something show stopping, and bespoke shoes are where it's at.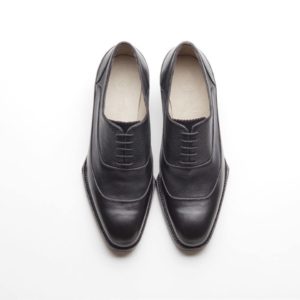 "Handmade Italian shoes are just so luxurious and so unbelievably comfortable, not to mention durable," says Slosky. "The craftsmanship that goes into every pair–no detail left out—and the pride that's taken is like nothing I'd seen before. I really wanted to bring that home with me and design timeless shoes that could be worn everyday."
Wear them to weddings, the office or more casually with custom fit denim, Amy Slosky's luxe designs will command attention in any situation, and the timeless styles adapted to Canadian tastes make for universally wearable footwear that will last decades.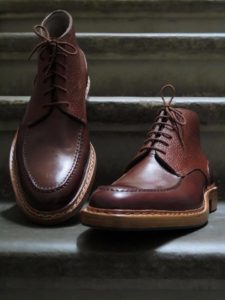 Amy Slosky creates classical luxury handmade shoes using Italian leather and tools and traditional methods, each pair taking an average of 20 to 60 hours to build. She offers her clients a truly customized, bespoke experience by tailoring the shoes or boots to their measurements and by collaborating with them on the design and construction of any shoe in her collection. The result is a custom, luxury shoe that is truly unique and offers extraordinary comfort and durability.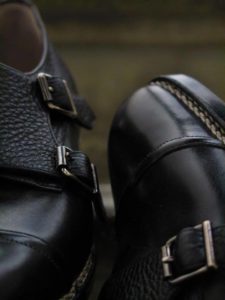 Not only for Men, Amy fashions styles that appeal to all, in your choice of leathers.
"My shoes are inspired by Italian style and stay true to the handmade traditions passed down over centuries. Shoemaking is an art form in itself. I'm not only humbled to be able to call myself an "artigiana", I'm honoured to be one of the few still practicing this tradition."
On the subject of her craft, Amy says "Shoes take time, skill, dedication, passion, and fine materials, and I truly hope that each and every one of my clients not only walks away with a beautiful pair of shoes that will last a lifetime, but feels connected to them."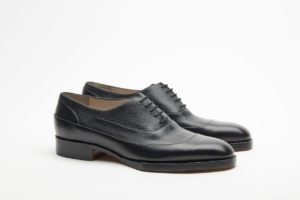 We are proud to host Amy Slosky at our Spring Market event, and can't wait to introduce Vancouverites to the process of made-to-order footwear of the highest standard.
"Bringing them in to the process is so rewarding,: I can see the pride of ownership when the client is more involved, and that is amazing to me. I get a sense that I've shared a piece of Florence, the passion for shoemaking, and appreciation for the craft with each client."