Hello Monday!!
With the start of the new week, we begin a fresh week of First Pick Designer profiles, and we're feeling drawn to simplicity, neutrality and nature, so North Vancouver's Couture Therapy is the perfect way to kickstart the fun.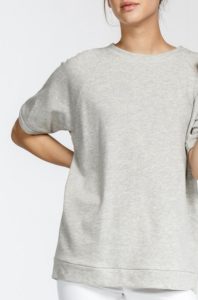 We've been big fans of designer Sarah Couture, whose line of elegant, eco-conscious staples have been a favourite since our Spring 2018 First Pick Handmade Market. We love the seasonless edit, and simplicity that Couture Therapy offers, making the line a definite addition to any intentionally purchased wardrobe.
We love the commitment to sustainability offered by Couture Therapy, with a "less is more" approach: buy less and buy better.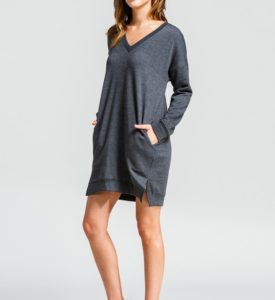 Sarah says:
Couture Therapy garments are developed, sampled and produced in small quantities in Vancouver. Each piece is made beautifully inside and out. Our dedication to fair, Canadian -made production stands at the forefront of what and how we do it. From the beginning, we have been supporting the local economy and family run businesses within the domestic garment manufacturing.
We believe Less is more so we are committed to delivering quality that lasts giving you fewer reasons to replace items in your wardrobe. We also design piece that you can wear all year long.
By selling these collection directly to customers online and in select pop-up stores, we've escaped a model that requires excessive mark-ups to offer affordable pricing year-round.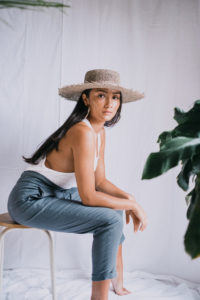 What's new for Spring 2019? What's your must have item? 
New for spring is a closet staple: a slip dress! Also, Tencel Joggers and our must have is our Weekender Pullover Sweater, an oversized silhouette and easy drape with big side splits!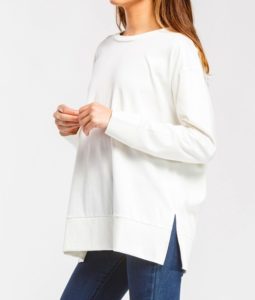 What do you offer that is sustainable/green/ethical that customers won't want to miss for Spring?
Our Kate dress is made out of modal, and is available in Black or Rust.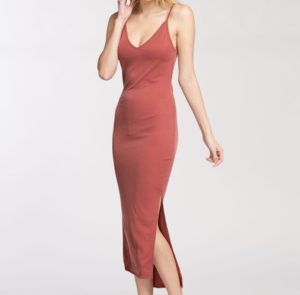 On the subject of Green, tell us a bit more about your fabrics.
Couture Therapy is committed to designing garments with silhouettes, fabric and construction that will stand the test of time. By focusing on quality over quantity – we stand firm in our belief that fashion should be neither fast nor disposable. Couture Therapy will choose the eco-friendly option wherever possible incorporating certified organically grown and local woven cottons, biodegradable Tencel and sustainable produced knitwear in our collections. We promise to continually educate ourselves on sustainable production.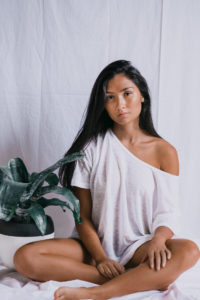 With such timeless designs, it's easy to understand why Couture Therapy has customers ranging in age from 12-92. Be sure to come see for yourself this spring at our show, and join us all week as we profile designers with Naturally Neutral creations.