It's Tuesday and we're back at it, refreshed after a day off and ready to focus our intention on the week before us… and to profile designers this week who design from an intentional point of view: from zero waste to meaningful mementos, we're meeting designers who combine thought and action.
Today we're jumping right in with Zero-Waste Accessory Company Bronsino, who has been with our show from the very beginning. We love chatting with designer Denise Wilson about fashion, process and inspiration, so grab another coffee and let's go!
What do you love about Spring/Spring Fashion?
It's fresh! All the things that get hidden under our big winter coats get to shine. Think an array of beautiful belts – even better in colour. Or a sunny yellow bag to reflect the glow of the returning sun.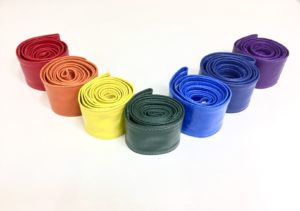 When did you start you line? How has your line evolved since then?
I started my line of leather goods as Patina Designs in 2002. My first items were hand bound sketchbooks and journals followed shortly after by a series of clutches …. and soon after by the silkscreened coin purses embellished with rabbits, crows, trees & bikes. It seemed like everyone in Vancouver had one of those at some point. At that point all of my leathers were offcuts from either a local high end upholstery factory that I had a connection at, or scrap from a local company that made garments from lighter weight Italian leathers. It was around 2005 when I started up Bronsino Designs. I wanted to make more classic, elegant, sophisticated bags that did not fit under the Patina label which was more cute & fun. 
The Bronsino line was received really well. We introduced our Obi belts around 2008. Shortly after we began phasing our our Patina line as we no longer had the necessity, or time, to create two lines. 
Bronsino is sophisticated, urban bags & accessories for men and women with a streetwear influence.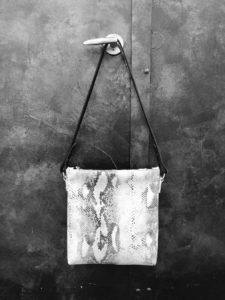 What is your design point of view? Who is your customer?
I like clean lines & not a lot of fuss. Versatility is often a key component.
My customer is predominantly professional or artistic women in their 30's, 40's & 50's yet there are elements of my line that appeal to a much wider demographic. The men's line in relatively new and is gaining in popularity.
The smaller items such as my coin purses, zip pouches & small Chelsea Crossbody bags also appeal to a much younger clientele.
I have several dedicated customers who come back year after year to see what's new for themselves & gifts for their family.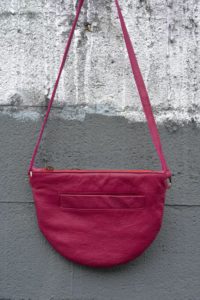 What's new for Spring 2019? What's your must have item? 
Our Portsmouth Sling/Belt Bag/Clutch
The strap is available in your choice of length or as a custom order. 
The idea is to achieve maximum versatility through the placement of the holes on the belt, without having a buckle that can often be cumbersome.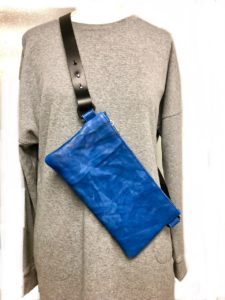 First Pick was mentioned as the Georgia Straight "best market for Sustainable Style" right after our Fall 2018 Show… What do you offer that is sustainable/green/ethical that customers won't want to miss?
Everything we do is zero waste – which means everything gets used up. Our smallest bits are turned into wee coin purses & tassels. When they are too small for us or if we have excess the scraps will make their way to jewellers or given to kids for crafts.
Many of our bags are made from upcycled leather – meaning we use leather that already exists in another form. There are so many good materials out there being discarded because they are no longer in fashion, surplus, slightly damaged etc. Many people take care of their leather garments & yet eventually discard them simply because they are no longer fashionable. We find so many great leathers this way. We rescue cut up the garment, rescue the leather, clean it, condition it and make it into new leather bags & accessories that have many years ahead of them. We even have a service where you can bring your old garment to us and have it turned in to something new. This is often a great solution for what to do with that lovely leather garment you have a sentimental attachment to, but know you will never wear again. 
These 5 bags were all upcycled from the same full length vintage coat.
Since it's Spring, our thoughts have turned to Summer Weddings, travel and gifts for Mother's Day, Father's Day and Graduations… what would you suggest from your collection?
Our Obi/wrap belts have been worn by brides, the wedding party & guests alike. Our Chelsea Clutches & wristlets are perfect wedding attire – available in a wide range of colours as well as by custom order.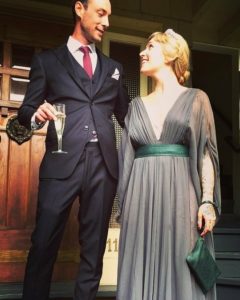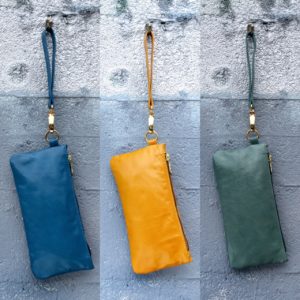 Our simple card wallets make wonderful gifts for the men in the wedding party. Solid black is the staple … but doesn't photograph as well as these lovely alternatives. And perfect for the rings… one of our Sonrisa ring pockets (pouches).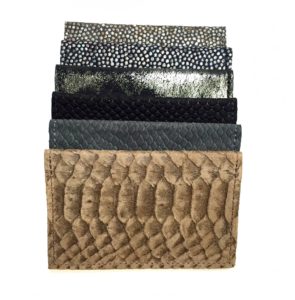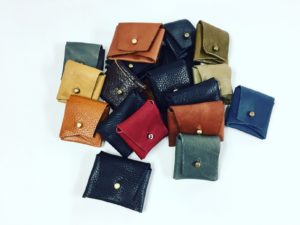 For Gifts, one or more of our coin purses or pouches would make a wonderful birthday gift, either on its own or with a little something tucked inside. For Father's day our Simple card wallets are a perennial favourite. For Mother's Day, our Ebro Crossbody or Ebro  Short Crossbody bag would be perfect for the mom on the go.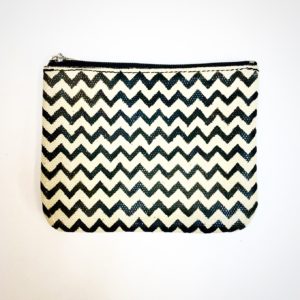 For travelling… My most recent collection has been made specifically for the urban traveller. It is based on the idea of a capsule collection – bags, belts and straps that are multi purpose & interchangable.  You choose your bag and your strap. Straps are available in black, brown or natural veg tanned leather & in a variety of lengths. Straps convert to be worn long or short, Crossbody or around the waist (as a belt bag / Fanny pack)…. or you can use your bag without its strap as a clutch or inside another bag. You can even order straps in custom colours or a wrist strap. And your straps are all interchangeable. You can have 2 or 3 bags of different sizes & just one strap for endless possibilities.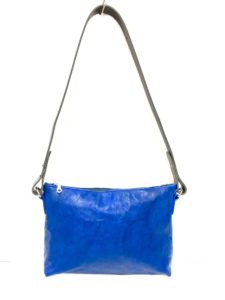 People have been so influenced by Fast Fashion manufacturing to believe that things should be really cheap, and therefore find Handmade a bit more expensive. Anything you'd like to say about this?
For the amount of time and care that goes in to making something by hand you often get a far better value. When you consider the uniqueness of the piece, how special it is to have something that the maker really cared about and well it is made (often because the maker really cares) not to mention the customer service you really do get more for your money. If something unexpected goes wrong the maker usually really cares about making it right. Plus think how good it feels to contribute to your local community and how much we all benefit from supporting each other.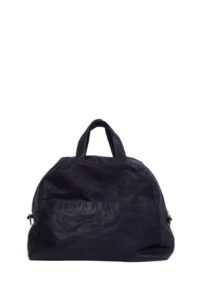 What marketplace trends do you like right now, such as slow shopping, buying direct from makers, etc? What marketplace trends are you wishing to change, like fast fashion, pressure to post constantly on social media, expectations of huge sale discounts etc?
Can I say all of the above????
Fortunately I am finding that more and more people are finding the value in buying better quality items. I am also having more and more customers making appointments to come by the studio and having a custom piece made for them. They choose the style the leather & we make adjustments if needed to create the perfect piece for them. This way they buy less but buy what they really need or will use.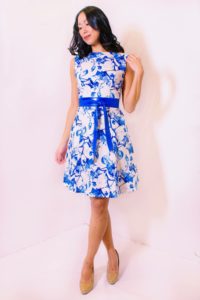 Sometimes it feels like there's an expectation to be a "big business" when in fact we are one person shows… how do you manage/stay sane/get it all done?
Who says I'm sane?????
I've learnt to cut back. I do what I do because I love it. I love the creative aspect of it and I love making people happy. I really enjoy the one on one – whether it's with an individual customer or a shop owner choosing products for their customers. I'm not a big business, nor do I want to be. I like the flexibility of being small. I can change my mind or create one of a kind pieces. I have the time to work one on one with so many wonderful people. And I've met so many incredible people by offering this service. Many of my regular customers have now become more like friends.  I don't release a collection. For me everything evolves in a very natural organic way.
We can't wait to see all your new colours and one-of-a-kind pieces Denise! And we've only got a month to go… see you soon!