Status Update: It's Wednesday and we're talking Menswear! Hooray!
What's actually cause for excitement is the fact that we'll have so much on offer for guys at our show, because let's face it, there's not nearly the selection in Men's fashion as for Women in general, let alone handmade! We have been over the moon to have Stede Menswear joining us for our Spring Market, bringing their quality, on point styles… perfect for the office or the weekend!
We had a chance to interview designer Deedee Bak about Stede and we couldn't wait to share it with you… Check it out!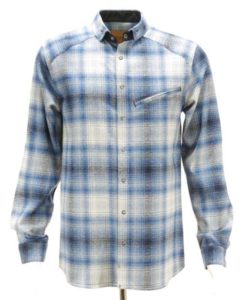 When did you start you line? How has your line evolved since then?
I put my passion for designing on hold while raising our kids, now they are grown I can get back to my first passion. We were home based business for many years in the garment industry (Style development and patterns). A few years ago we moved our business to expand into product development and manufacturing private label. We started Stede about a year ago.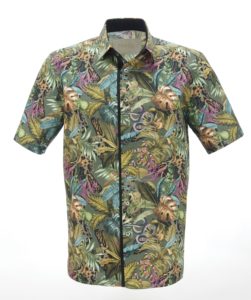 What do you love about Spring/Spring Fashion?
The colours, a freshness with hints of warmer weather and more sunshine.
What's new for Spring 2019? What's your must have item?
We are adding some great new cotton prints (some are custom) for shirts and tees this spring/ summer.
What styles will you have for Weddings, or Father's Day or Birthday Gifts? It seems like we're often searching for those…
Any of our shirts are great for gifts, summer weddings, you name it. A special day or any day. Dressy casual or casual dressy? The look will depend on the man that wears them.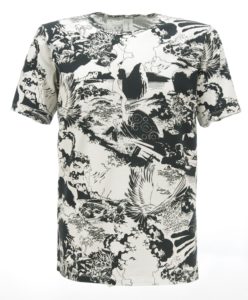 First Pick is known as a place to find Sustainable, Ethical and Slow Fashion, what does Stede offer that is "green"?
We manufacture in small batches with better quality fabric, not hundreds or thousands in cheap fabric that end up in the landfill. We manufacture here with a great team who are just as excited as I am to be creating very well made men's shirts that we can be proud of. All aspects from designing, patterns, grading, markers to cut and sew and finishing is done in our factory. Lots of talent, skill, experience and fun has gone into creating Stede.
I worked in the big factories here when Canada made most of the clothing Canadians wore, very little of that clothing went to landfills, we used better fabrics (lots were milled in Canada or USA). Clothing would  last longer, we bought less, everyone made a decent living (maybe not millions and millions as the trend is now) but a decent living. They were good factories that treated all there employee's with respect and humanitarianism as Canada does. It was sustainable/ethical and green, we lost it when quotas were lifted for importing cheap stuff from off-shore. With all the goings on this past month now may be the time to start manufacturing clothing for Canadians in Canada.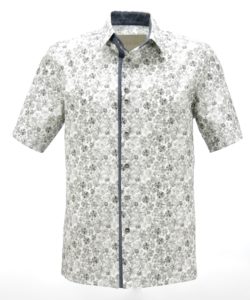 What is your design point of view? Who is your customer?
All men, all ages who care about their appearance and want something a little different, something special, it's more about the character of the man than the age of the man. Some of our styles are more bold and some are less bold and there are some in-between, just like men. Our shirts are just a little different with our detailing, the fabric usually dictates what it wants to be, I just have to listen to it. Same goes for buttons, we like buttons with a little personality. The buttons themselves can change the look of the shirt. Stede is all about blending style/ fit/ fabric and buttons to create characters.
We shall now be offering 'Special Orders', for the tall or not so tall guys you can finally get a shirt where the lengths are just right in the style/ colour you want!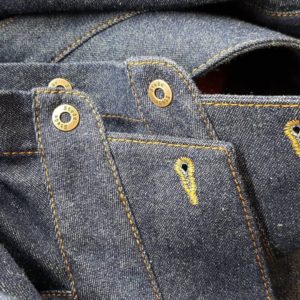 Let's talk Handmade for a sec… to you, what's the value of Handmade?
When something is handmade chances are there has been a lot of thought, skill and energy that has gone into that item in order to create the uniqueness of it, the material used will be probably be of better quality. How can you rush creativity? We don't make stuff in large volumes, the less we make the more unique they are but unfortunately the more expensive they become.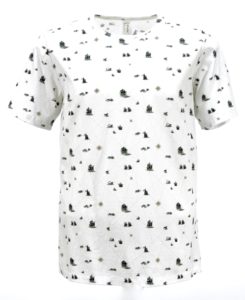 What marketplace trends do you like right now or what marketplace trends are you wishing to change? 
I am really liking buying direct from the makers, knowing who/ how and where it's made increases the value of the item, chances are it has been made with passion and skill. Buy less but buy well. Fast fashion has to go, it's not good for the environment or the pressure on all the people to produce stuff in an insane small amount of time (there is very little real thought time that happens with this clothing and the fabrics are super super cheap). Too many people have burnt out trying to sustain the timeframe to manufacture fast fashion. Huge discounts, hmmm, that tells me the retailer has bought it super cheap, bought too much and they are still making profits on there huge discounts, putting it simple, it's just cheap stuff, don't waste your money.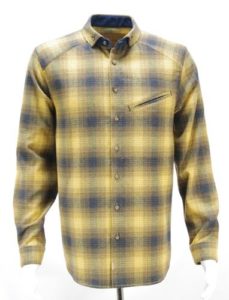 Sometimes it feels like there's an expectation to be a "big business" when in fact we are one person shows… how do you manage/stay sane/get it all done? I wear a lot of hats and have long days. What is that saying "Find your passion and you will never have to work a day in your life".
Thanks Deedee!
We also wanted to share Deedee's interview with Creators Vancouver, check it out and be sure to tell all the men you know we'll have good stuff for them at the Market in a few short weeks! And finally, make sure you've entered our $1300+ Designer Giveaway on Instagram, you could win yourself a shirt from Stede!