We're almost at the end of our Handmade for Him spotlight, and we're looking at some accoutrements to up the style ante as we anticipate our show in just 16 days time!
We're looking forward to the show in part because it's such a gathering of creativity. One of our fave local creative-types is Lincoln Heller, whose FIVELEFT Leather collection is instantly recognizable. We can't wait to hang out and chat fashion and design at the show, and we can't wait to see what Lincoln has been cooking up since we saw him last at our Fall Market.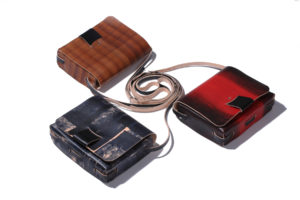 What we love most about FIVELEFT is the rugged styling and the boldness of the surface design, these pieces definitely make a statement, be it a bag, wallet, passport cover or key ring! In a world where items for Men seem to fit a certain, often conservative mold, we love this outside the box approach, where individually numbered pieces age into themselves and are as unique as the person wearing them…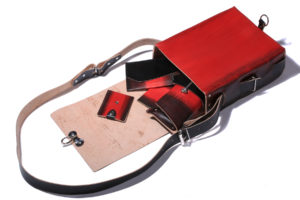 More about Lincoln:
A Washington state transplant, Lincoln Heller came to Canada as a photographer and studied at Emily Carr University of Art + Design. While working in an Alaskan logging camp to finance his education, Lincoln fashioned leather pouches from worn-out logger's boots. This was the seed for the unique design aesthetic to come, and the evolution of the innovative, fashion-forward brand.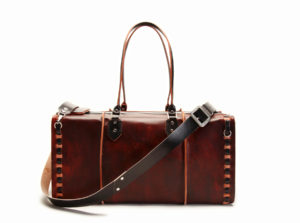 About the Leather:
Scratches, bumps, and scrapes come from adventure, they create patina and vibrant storylines. The vegetable tanned leather in a FIVELEFT bag records this timeline, and like the people who carry our products each FIVELEFT piece has many tales to tell. All the leather we use is tanned by soaking cowhides in plant extracts. This process uses very little toxic chemicals and allows the leather to be dyed and tooled.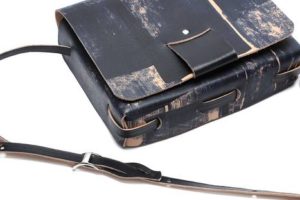 The Process:
From start to finish everything is made in our Vancouver B.C. studio, we individually dye, cut, sew, and sign each piece. Our heirloom pieces are made to last, we mindfully source high-quality materials and make sure our designs take shape with minimal environmental impact.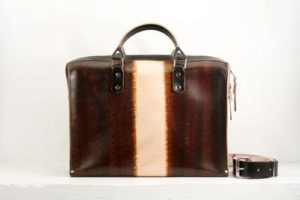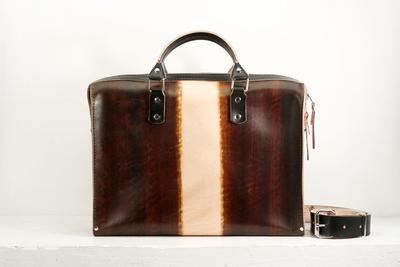 FIVELEFT Leather will have items for Men and Women, all with an eye to durable construction and a strong design aesthetic at our Spring Market, come grab a bag to suit you daily commute or a clutch for those Summer Weddings!