We're so excited to spill the beans and let everyone know that freelance Stylist, Wardrobe Consultant and Fashion Blogger Tamara Mainardi will be joining us Saturday March 16th at the show to answer your fashion questions and talk about her services on offer to help you make the most of your wardrobe and become a better consumer.
With a background is in fashion retail, Tamara has guided women to transcend their look, and specializes in styling the everyday woman.
Tamara Says:
The mindset is to start from your own existing closet and creating on trend inspiring looks.  You don't have to buy an entire new wardrobe. The belief is, it's not about who you wear, but how you wear it!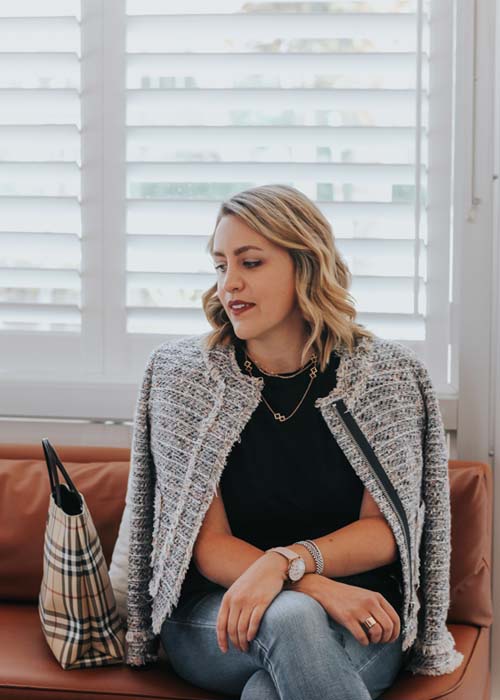 Tamara's ability to connect to with her clients has allowed for a creative styling experience. A keen eye for detail and fresh approach to styling allows Tamara to guide women to think outside the box when it comes to their look. Taking trends and translating them to the client's own style has solidified her presence in an influential industry.
From a young age Tamara had a passion for fashion, from reading magazines to styling herself from her nonna's closet. Now, Tamara helps you transform your closet into a more functional wardrobe through her services, which include Closet Overhauls, Wardrobe Consultations and Power Sessions.
Find Tamara Mainardi at our show Saturday March 16th 2019 or via her website: tamaramainardi.com