We're only 10 days away from our Spring event, and we are getting so excited to fill our bags with Handmade and Sustainable Fashion at our Market… But not just any bag, we'll be filling a bag by Bukuro Bag Co!
We love the functionality of these bags, an elevated "reusable tote" that is born and bred with functionality in mind: we love the cross body strap option and various sizes so we can organize *and* haul, but still look good doing it… Seriously, if you're dressed nicely, you're probably not going to want to use that free-from-the-conference/grocery store/whatever bag with all the logos, so let's stop advertising for free just to carry that extra pair of shoes home from the office… and PS, some of those freebie bags are still made of man-made fibres, so why not go natural with washable Linen…
We chatted with Samantha recently about bags, sustainability and the like… We love her 'system' approach to carrying, because it's all about everything in it's place… check it out!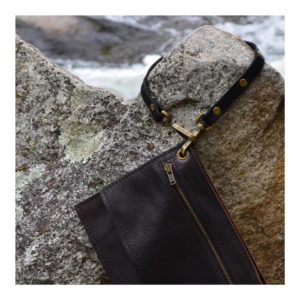 What do you love about Spring/Spring Fashion?
Colours and and the continuation of layering. The weather is still cool enough to wear multiple items/accessories and I love seeing the progression of people adding pops of colour to their outfits as the days get longer.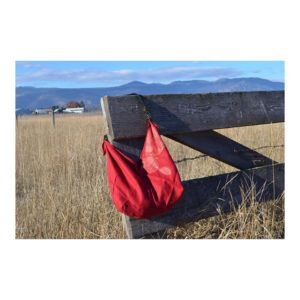 What's new for Spring 2019? What's your must have item? 
New colours! We've got four beautiful colours we're adding to the roster. Two neutrals: chocolate and charcoal, a bright cornflower blue and a metallic champagne gold. We're so excited for these!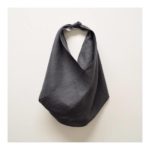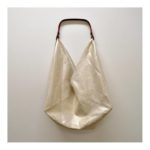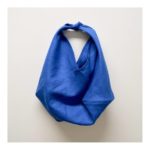 What is your design point of view? Who is your customer?
Everyone. I really want everyone to feel like they could use our products. They are meant to be practical, non-gendered and long-lasting.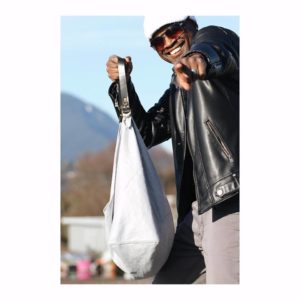 Spring and Summer bring a couple things to mind, like Weddings and Travel, as well as all those Birthdays, Graduations and Mother's and Father's Day gifts… what do you have for these occasions?
Our Mini Bags are great for weddings! Instead of using disposable wrapping, wrap your favours in one of our Minis. It looks beautiful and the bag is a gift itself, guests can keep using them and it will be a wonderful reminder of a wonderful day!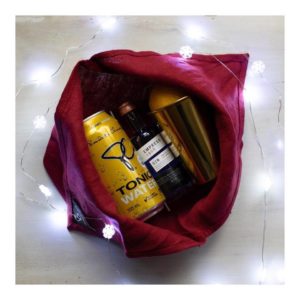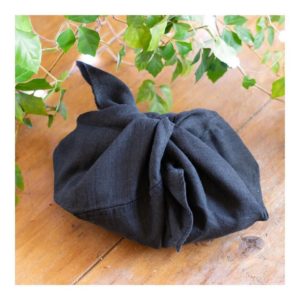 For the traveller, our bags were made with space conservation in mind. So if you happen to travel a lot, or are often on the move, these bags are great because they fold down so small but can carry so much!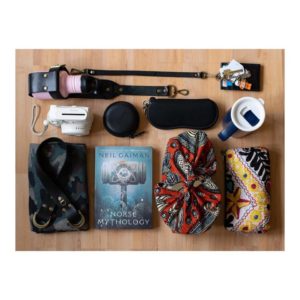 For gifts, all our products are great for mums or dads! Or anyone, it's really all about what you think they could use in their life.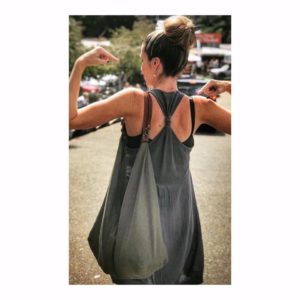 Something that people notice when they start buying Handmade is the price difference, over the Fast Fashion we've been used to seeing. What do you think people need to keep in mind to avoid sticker shock?
Up front Handmade can look pricey, and that can be scary, we get that. We're used to paying a certain price for most products. But when you're buying handmade you're investing in pieces that are made to last, you get years of use instead of only one. We aim to create timeless pieces so as trends ebb and flow, our bags and accessories never look out of place. And when you support local artists and crafts/trades people, you know they're making a living wage.