Tuesday Blues!! One wardrobe staple we can't live without around here is Denim! But why is it that it's so hard to find jeans that actually fit, especially when on a trip to the mall, there are literally tonnes of jeans on offer…?
We've investigated, and have found that the best answer is to get custom fit jeans… At first it may seem like a decadent concept, but with jeans hitting the $300+ mark at the mall, in fabrics that are so heavily chemically treated they wear out after a few months of use, a single pair that is built to last for years and doesn't rely on stretch to fit properly is actually money in the bank!
We are so excited to have denim fit expert Alina Kroeker join us with her line Dogwood Denim at our show. We love the idea of picking the weight, wash and style of jeans, and having them made for us specifically, so they fit properly, because we've spent enough of our lives pulling our jeans up or having a muffin top because they hit at the wrong spot.
We had a chance to chat with Alina about Dogwood Denim, we can't wait to see her at our show this weekend! Check it out and get ready for a denim revolution!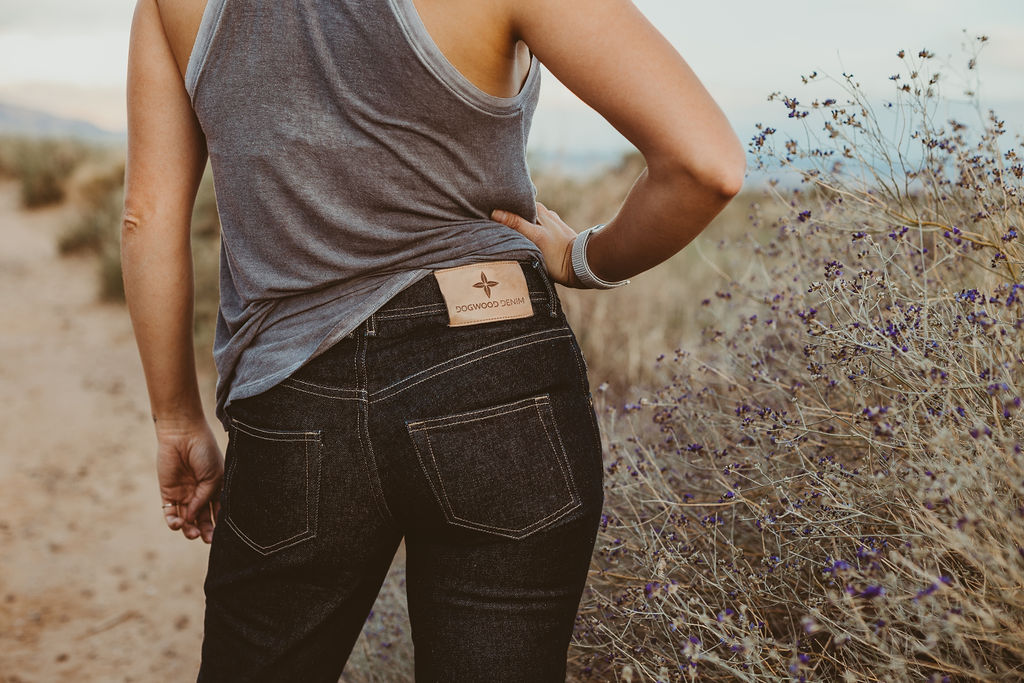 What do you love about Spring/Spring Fashion?
Spring is the time when people tend to clean out their closets and hopefully make thoughtful decisions about what to bring into them. This is the time to vote with your dollars for the kind of world you want to have.  By supporting local businesses you receive a beautifully crafted piece of work and you have supported their mission in a sustainable fashion.
What's new for Spring 2019? What's your must-have item?
Custom made-to-measure heavy denim!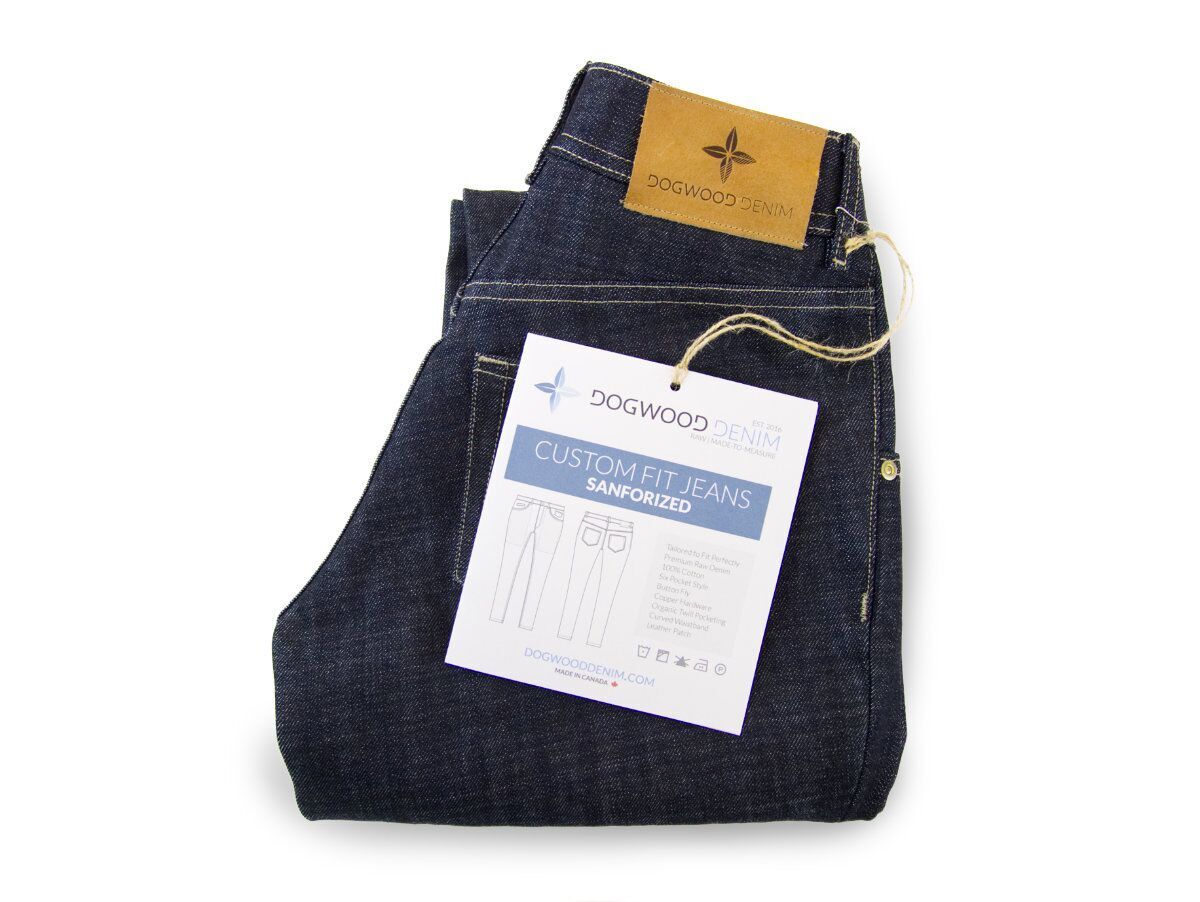 Sustainability is a big part of First Pick Handmade. What are you doing to be more sustainable?
My company is completely transparent when it comes to how and where I source my materials.  The biggest sustainable aspect of rad denim is that you will wear it for YEARS to come. It won't be that pair of jeans that sit in the back of your closet because it just doesn't fit right.  Plus, Ready To Wear denim companies tend to have the worst sustainability record because of how depressed the prices of denim have been. For the last 20 years, denim companies have raced their prices to the bottom so if you buy a pair of $35 jeans, you have to ask yourself, how has the environment suffered, and how have the people suffered to make that price possible.
When did you start your line? How has your line evolved since then?
The company started in 2016 and last year I started making men's jeans.  I realized that men really have the same problem as women when it comes to finding comfortable and lasting jeans.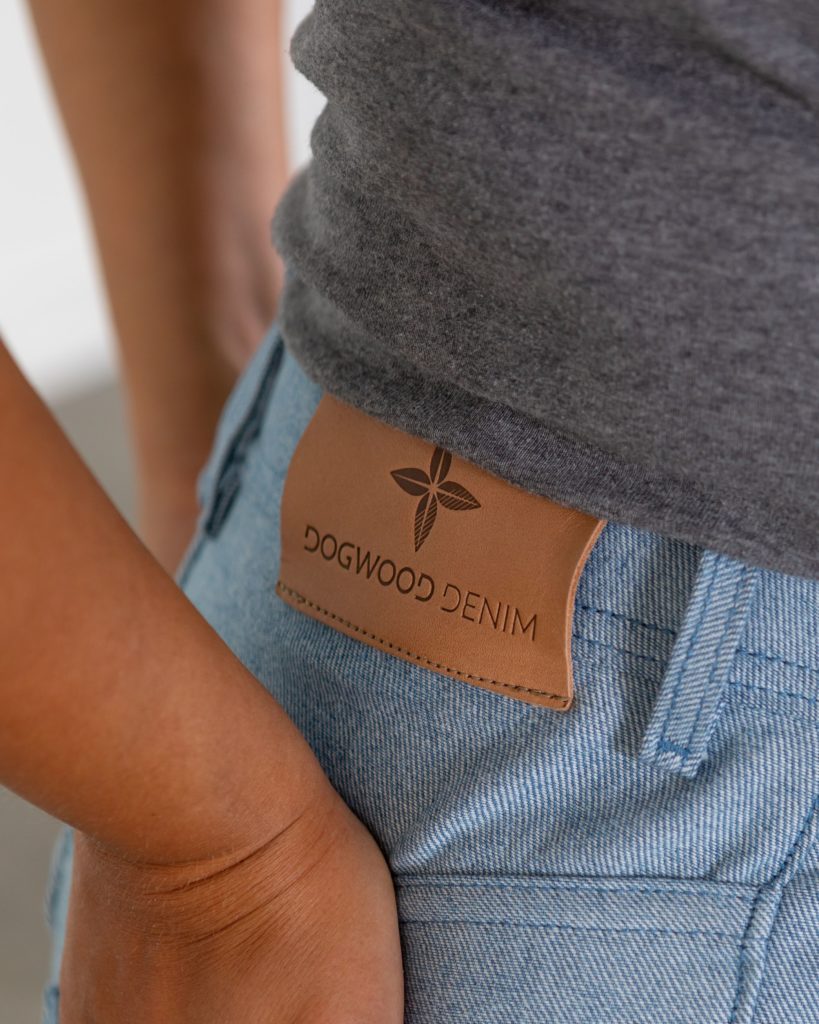 What is your design point of view? Who is your customer?
Both men and women who care about fit and getting a custom pair of jeans that they have designed.  They are also people who care about sustainability and want to keep their garments for a long time. Comfortable jeans are an essential part of a travel or capsule wardrobe.
We all know a person in our lives that just can't find the right pair of jeans.  A custom pair of jeans makes the perfect gift. 
People often think Handmade is pricey… Comments?? 
How much is your time worth? Most women own 10 pairs of jeans and only wear about 3 pairs.  The rest sits in a pile of 'not good enough' or 'never fit right'.  When we go to the store and come out empty handed or buy a $100 pair of jeans that is not good enough, we just wasted our time and money that will bring us nor joy or comfort.  Time to Marie Kondo all your back of the closet jeans and invest in pieces that you will love and not just in the fitting room. but for years to come.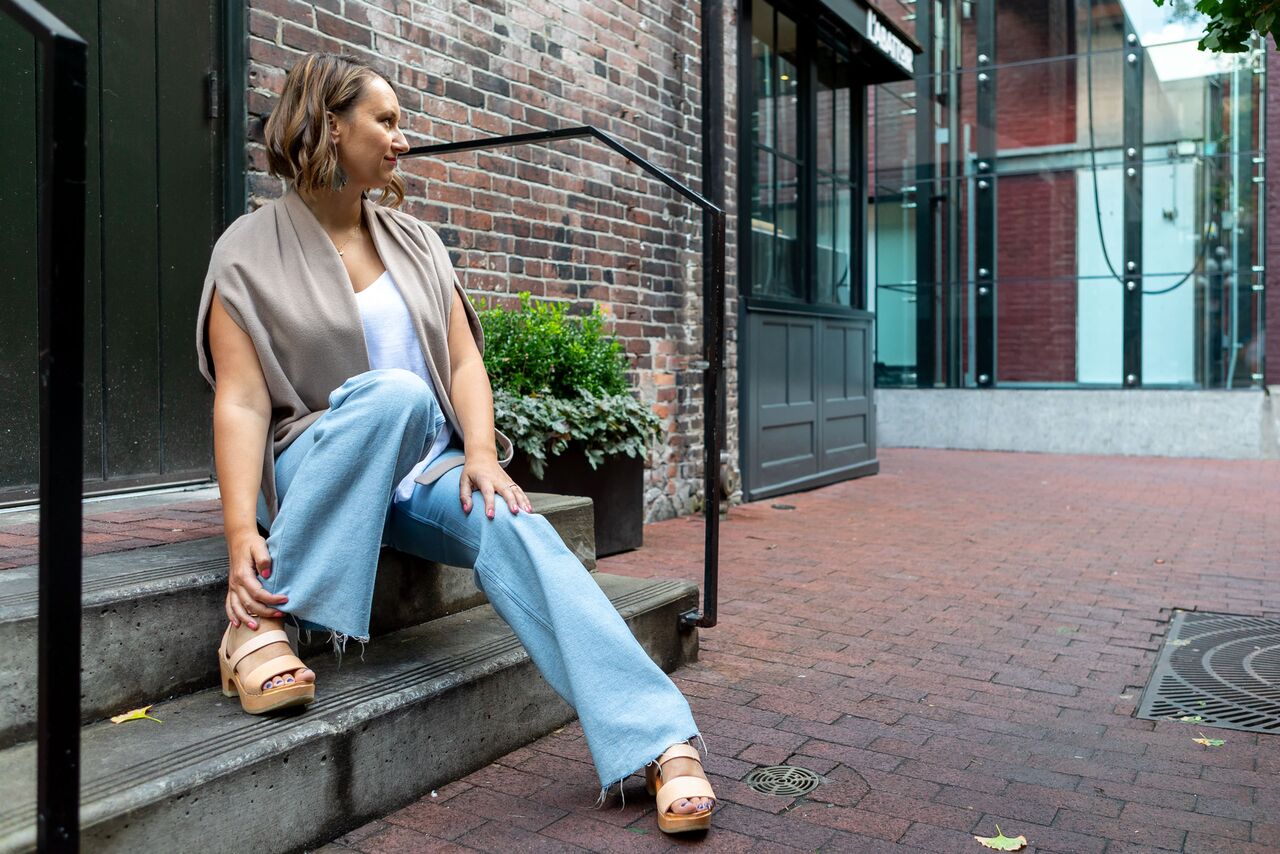 What marketplace trends do you like right now. What marketplace trends are you wishing to change?
Buying local and handmade is taking off! For me, I love hearing how people understand the sustainability aspects of fast fashion denim and are opting to thrift or buy made to measure, raw denim. I think more people need to think more strategically when it comes to their wardrobe.  It's easy to get wrapped up in one season trends and spend money on things that will simply end up in the back of your closet. But that's how fast fashion works.  We need to deprogram ourselves from the immediate satisfaction of trends into a more conscious and calculated wardrobe that is timeless and easy to wear.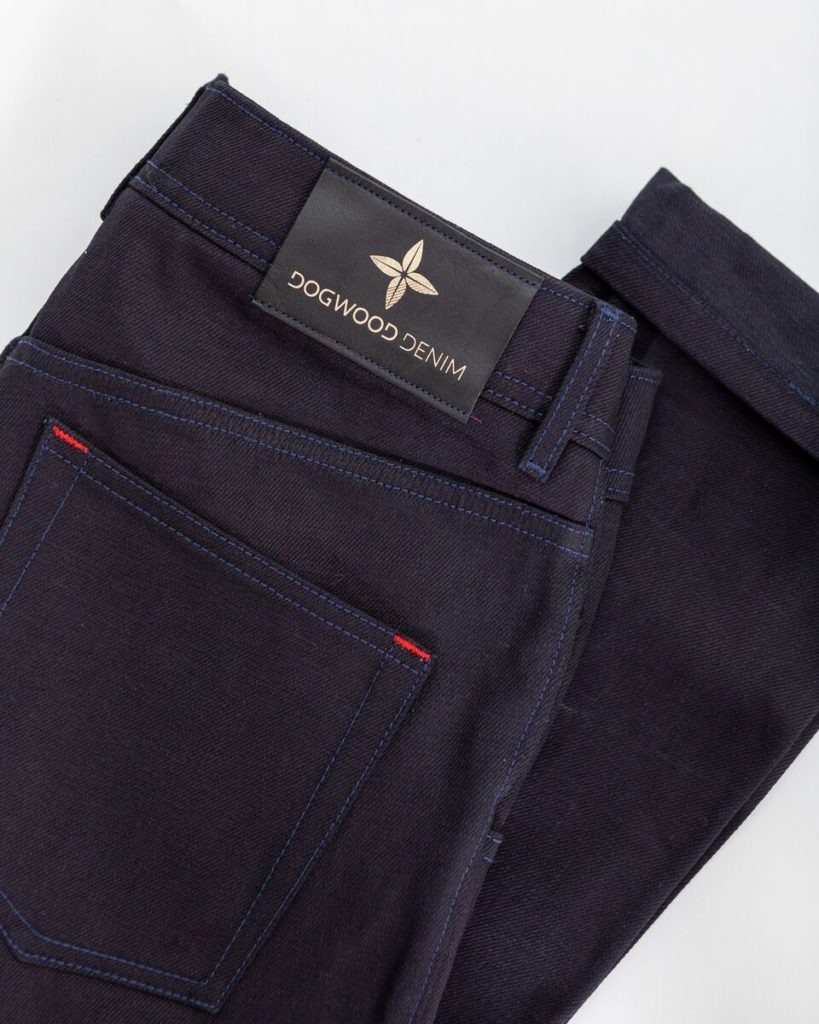 Sometimes it feels like there's an expectation to be a "big business" when in fact we are one person shows… how do you manage/stay sane/get it all done? 
It's a surreal experience when people come to my booth and speak to me in the third person – "Oh I heard about you guys"! I think that was a trend for a while to hide behind a brand and that looking bigger was better and earned more trust.  That is changing.  People want to know the maker.  They want to see you and understand how you work and appreciate your work and how we get it all done, buy ourselves!
It's tough setting priorities.  If it was up to me I would be working in the sewing studio the whole time.  But in reality, I spend less than 20% there and 80% on everything else. You need to strike a healthy balance between how to grow your business and what you love.