We're talking Extras this week, the extra special touches that make an outfit distinctly *you*.
Our designer profile today is designer/artist Elen Danielle, who creates wearable works of art in the form of extra special brooches where everything is of the highest quality. Actual gold thread, check. Silk, check. Gold plated findings, check. What could be more luxe than that?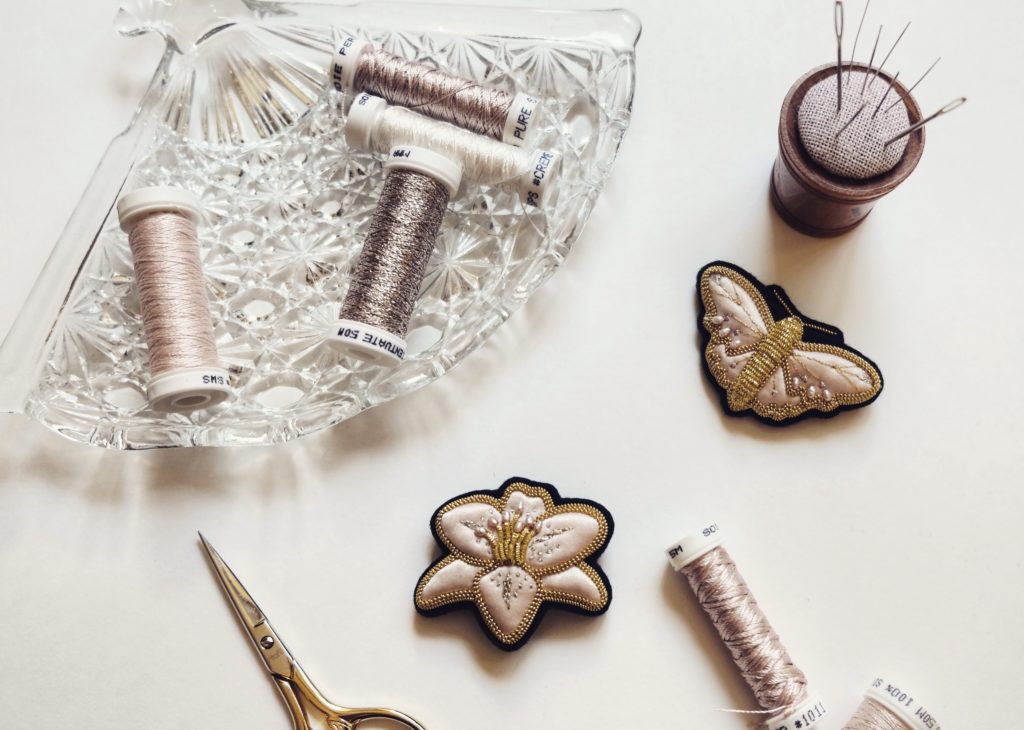 Elen Danielle has more than 15 years of making, in the fields of clothing, accessories and soft treasures, and we are excited to feature her work at First Pick Handmade Fall 2019. Here's what she had to say about her practise and creations:
I grew up steeped in nature on the West Coast of Canada. The wild and pristine environment instilled in me a devotion to natural beauty, spirituality, and preservation — and the desire to create physical manifestations of these values to share with others.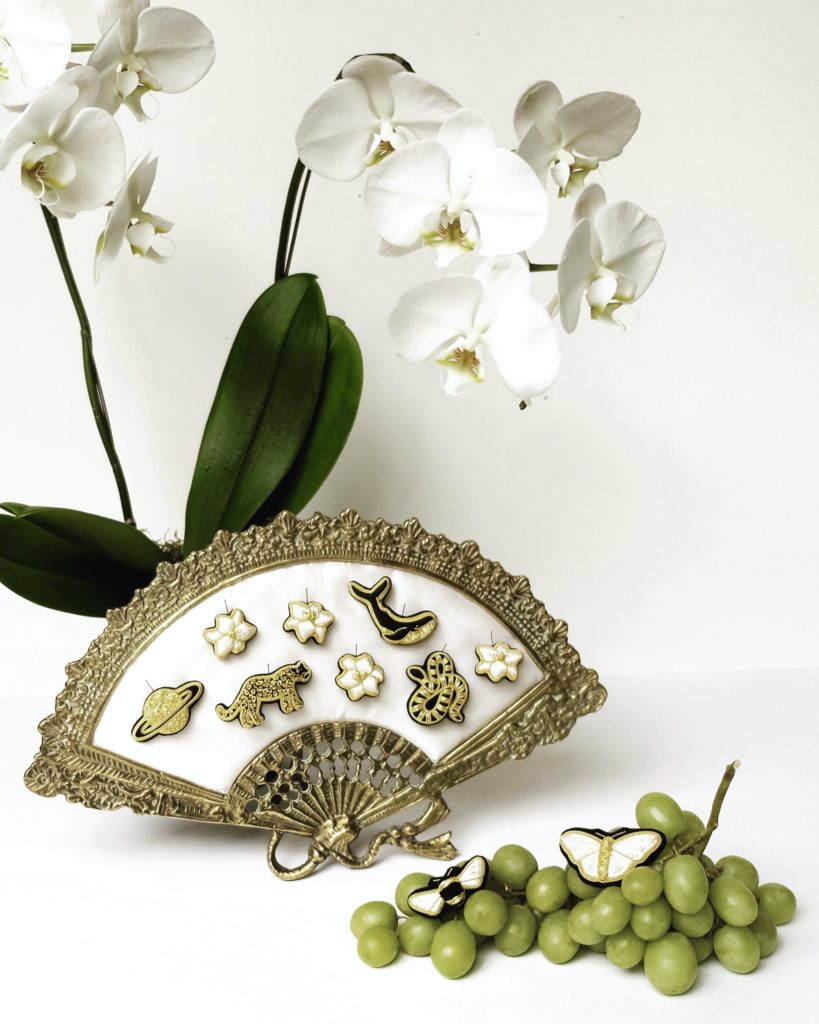 This led me to study Industrial Design at Emily Carr University, where I focused on sustainability and the challenge of applying it to my growing interest in fashion. In the years following graduation, I worked in the local industry gaining hands-on experience in responsible production methods resulting in thoughtful, zero-waste "slow fashion".
I have discovered many things over the years I've spent pouring myself into my art. Creating has been a reciprocal nurturing process that drives me to invent and adapt until I am left with a tangible memory of the lessons learnt along the way. In this cycle, I have found endless inspiration and true relief from trauma and suffering, both personal and worldly.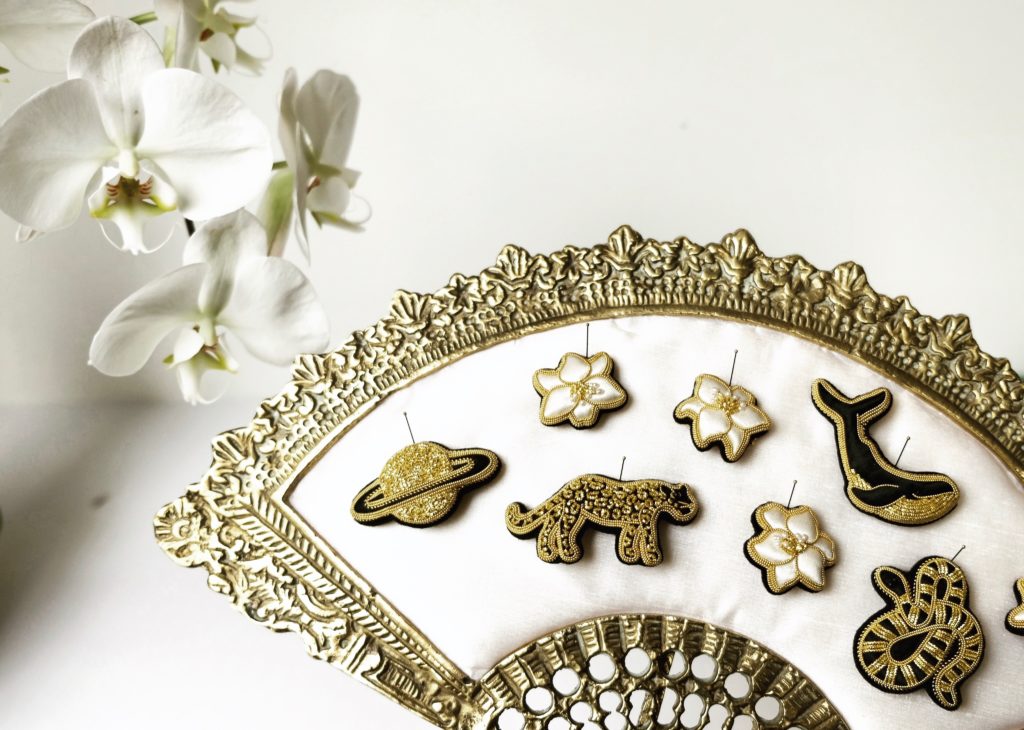 For me, textile art is more than a craft. Each piece I create is a talisman, dutiful storytelling in stitches with the power to heal, move beyond, or preserve meaning in this fast paced world. Whether it's a commission for a ceremony, a gift to commemorate a milestone, or an addition to your personal style, every collaboration with a client provides me the opportunity to share the healing powers of art therapy with those who have invited me into their lives.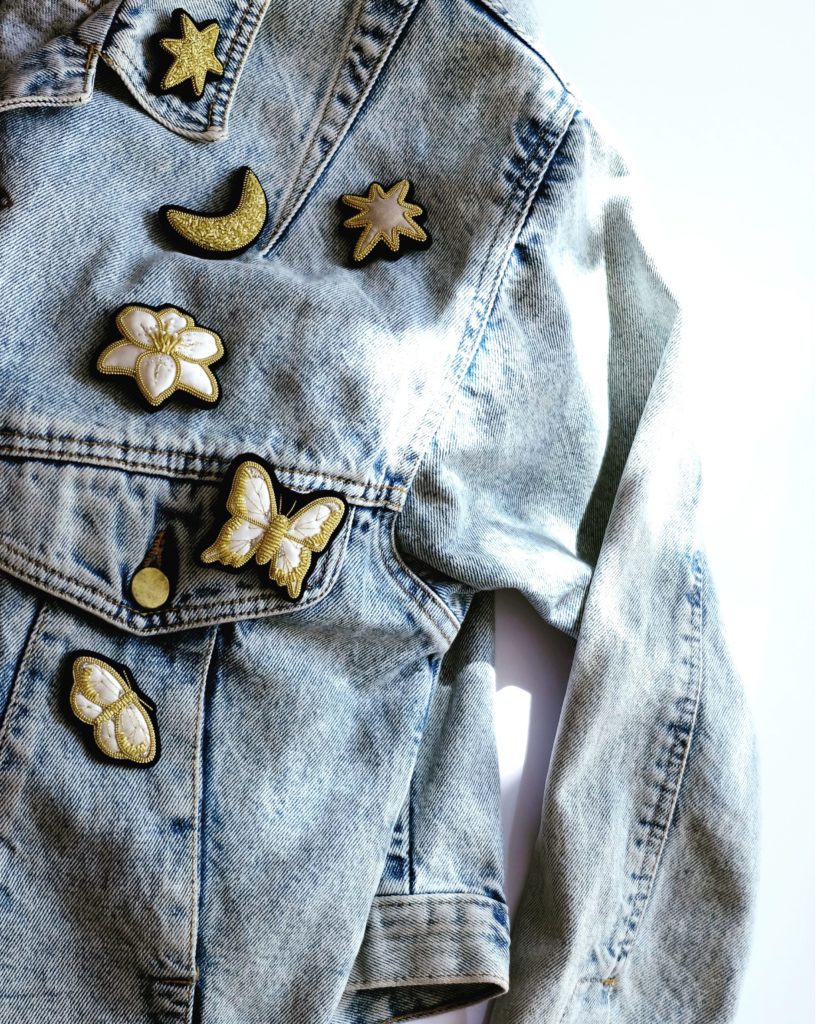 About the brooches:
Every brooch is completely hand embroidered with real gold metal embroidery thread, silk thread, silk charmeuse, and finished with gold plated stainless steel locking bar pinbacks. 
Select embroideries have embellishments with opal, garnet, sapphire, tourmaline, natural zircon, and fresh water pearls. Others have accents with soft silk chenille thread and gold beads, spangles and accoutrements. Some silk has been hand painted using naturally plant based dyes.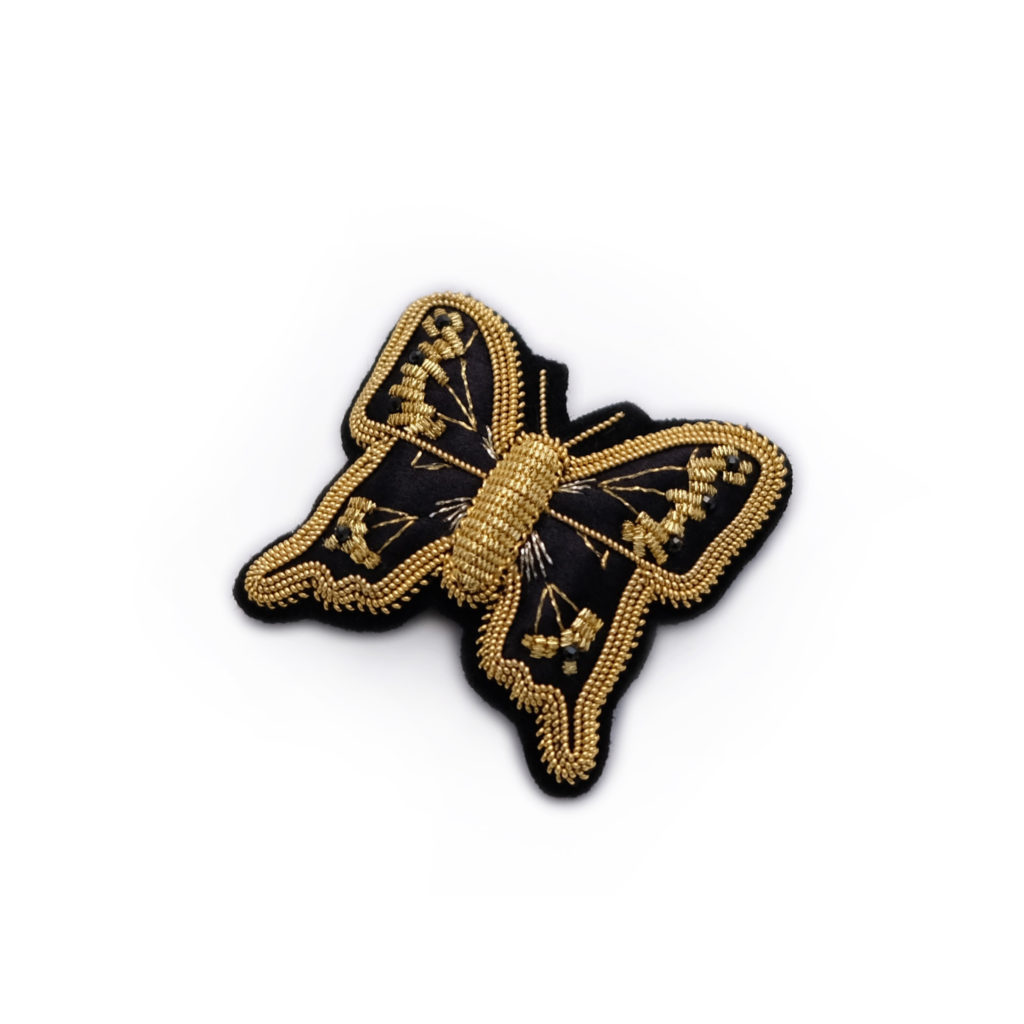 Come see these works of art in person at our Market, Sept 14+15 at Heritage Hall in Vancouver.