It's almost here everybody, tomorrow is *the day*, our Fall 2019 Market, and it couldn't be here soon enough: the weather has turned to "Vancouver weather" and we're ready to put summer clothes away in favour of richer textures and colours.
We're all about the Cozy this week, so for our final post, we've saved the coziest for the very end: zed handmade! zed handmade is our show rolled into one label: limited run handmade, created with an eye to style and sustainability. Hand knitting each piece is a labour of love for Diane Zwickel, and it shows with each perfect stitch.
Diane is also the "person" that has inspired our market: Someone who cares about quality and celebrates handmade in daily life. When we were considering putting a show together, Diane was there from the very beginning, and we are so glad to have zed handmade return to our market this fall. Check out our interview with Diane, and come visit zed handmade and 31 other wonderfully conscious brands this weekend at Heritage Hall!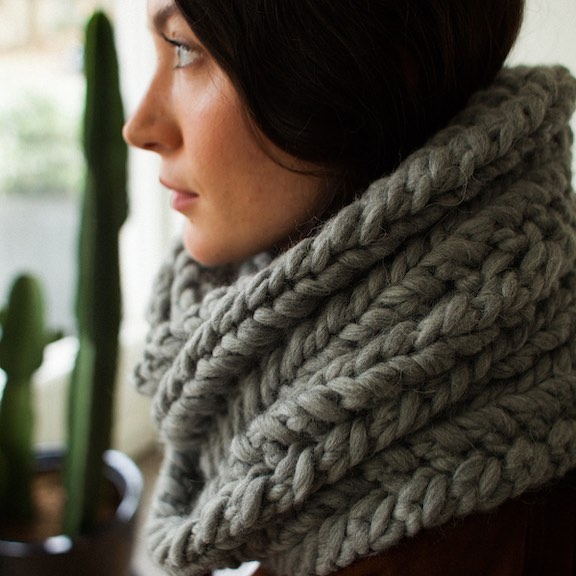 Sustainability is everywhere we turn nowadays, but what do you think it will take to go from trend to a way of living?
Sustainability is about managing waste and consumption. I grew up in a household with very limited income. My parents taught me that buying "cheap" was not a solution to anything. They bought as high quality as they could manage, then kept it for a long time, in some cases their 62 years together. This is one of the reasons that using high quality natural fibres is so much a part of what I do. 
Businesses everywhere are being challenged to move towards more sustainable practices. The climate crisis is shaping what we do and how our products are made. The human cost on those who make what we buy is also becoming a major issue. We need to find a way to empower people to live and thrive given the social and environmental changes we are facing. I think the best place to begin is for each of us to ask "Am I helping leave a healthy planet for my children and grandchildren?" Then act accordingly. 
Greenwashing: What comments would you like to make on the subject? What have you noticed that bothers you?  What should consumers be aware of when comparing products and making purchases?
My personal bugaboo is when something is labelled "handmade" with the intention of leading us to think it is special. "Handmade" does not guarantee sustainability or ethical production. Consumers should be aware of the difference between a women's co-op in a distant country who ethically produces handmade goods, for example, versus a big company producing "handmade" goods that rely on low wages and inhumane working conditions to make a profit. 
Even though the initial cost is higher, buying local and/or truly handmade supports social responsibility and ethical sustainability.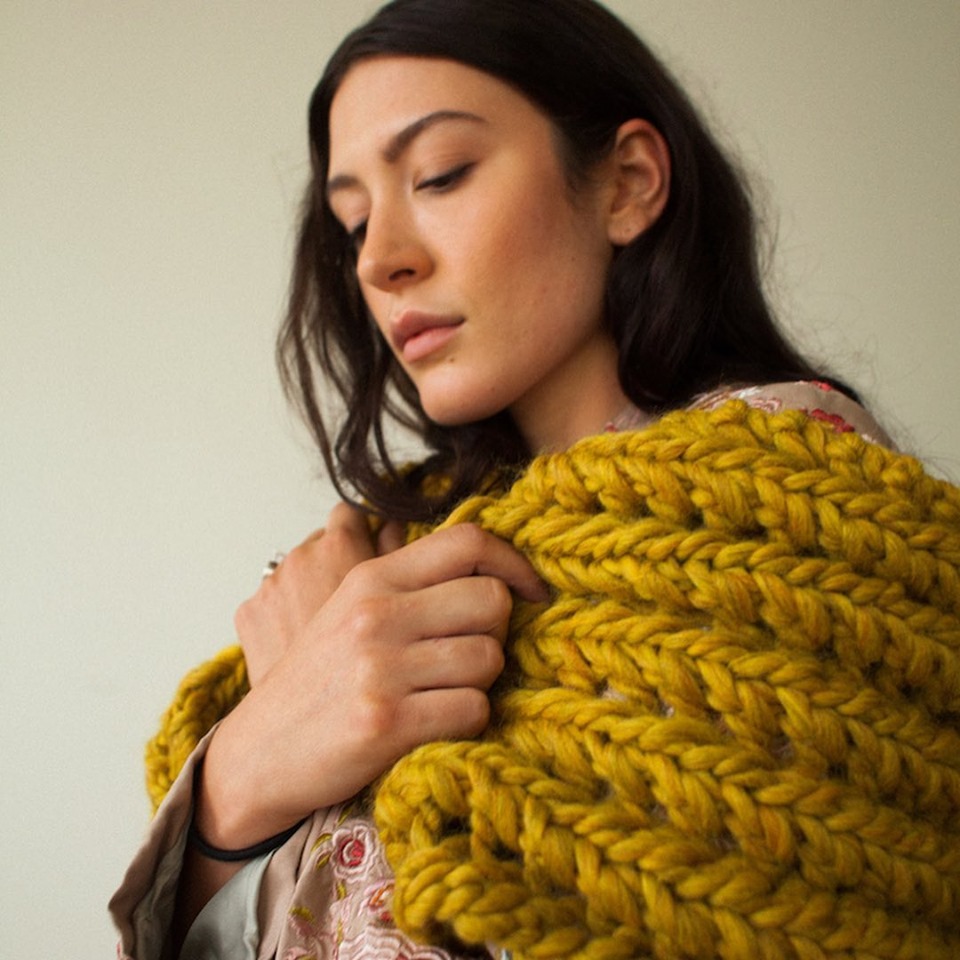 Even with the rise in Sustainability, customers still want "luxury"… how does your line connect the two concepts? 
Luxury has a different meaning for different people. Is alpaca a luxury fibre? For me it is, but maybe not for the women in Peru who shear the fleece, wash it, card it, spin and dye it. I believe we have to let go of the idea that luxury means expensive. There is an inherent luxury in a sturdy, slightly scratchy highland wool that will wear like iron and last long enough to be passed down to our grandchildren. For me, handmade is luxury in an automated world. Personal contact with the maker is luxury in an assembly-line world. Lasting quality and value is luxury in a throw-away world. Let's pick our priorities while we still have the choice.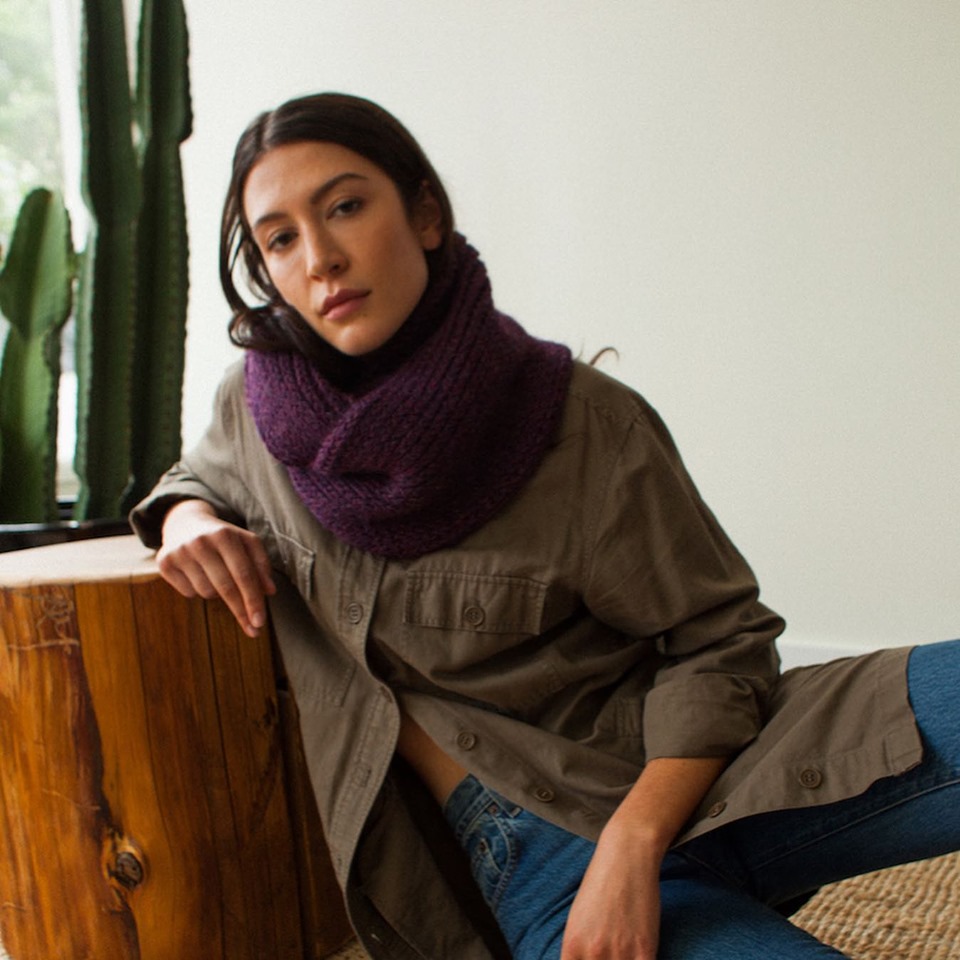 What is your favourite part of production, and why? …And the least favourite? 
Starting work on a new design is always exciting and terrifying at the same time. There are so many possibilities – fibre, stitch, shape, size, colour and customer acceptance. What will I enjoy knitting over and over again? There is a good chance I will knit hundreds, by hand, of a popular design so I'd better enjoy it!  I love the creative process in every aspect of zed handmade – designing and upkeep of my website and social media, show displayer design, photo shoots and more. Most of all I hope that a customer will remember the personal experience of having met the maker of their scarf or cowl when they feel the soft warmth against their skin.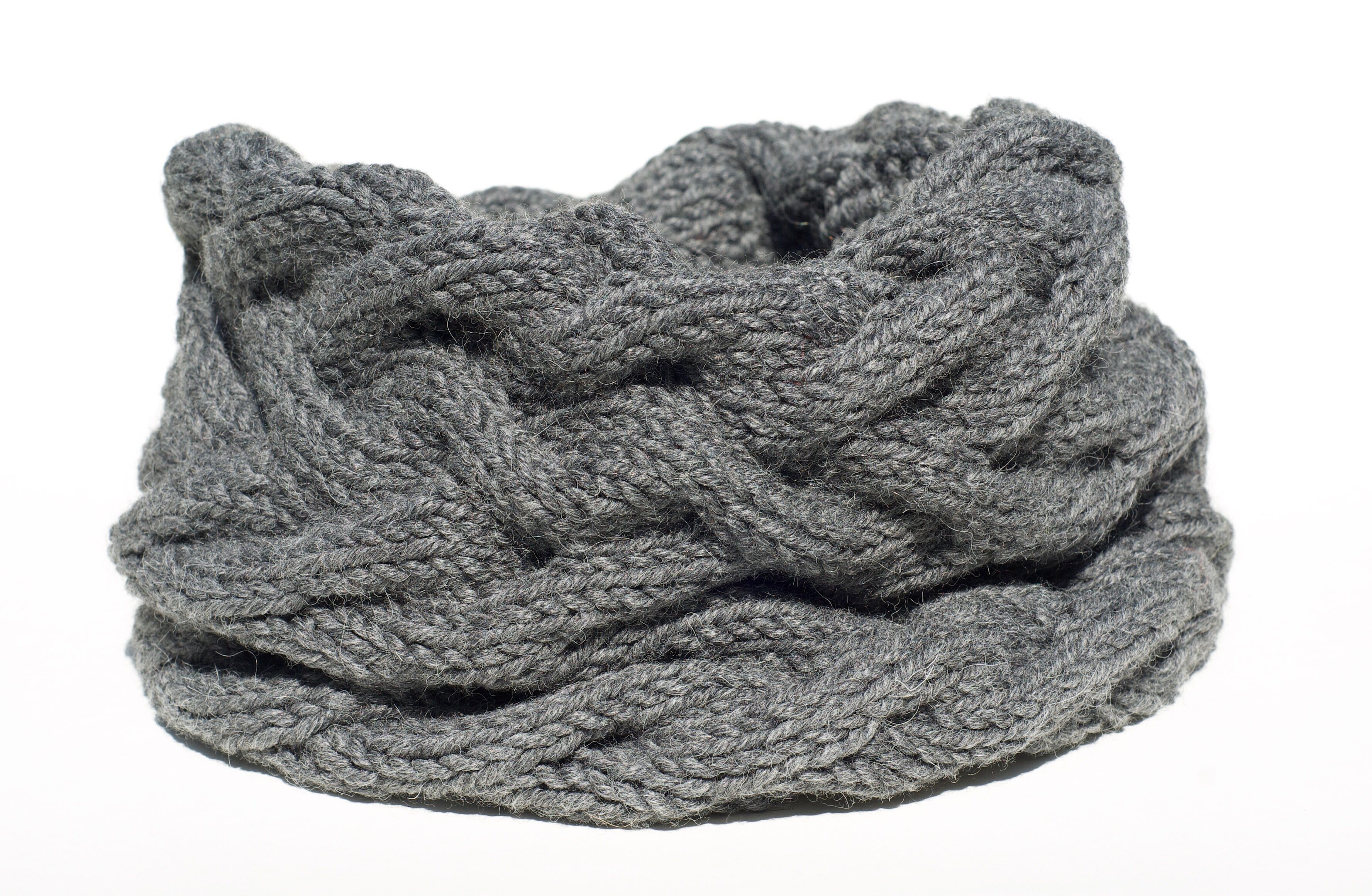 What do you wish customers understood about the production process? 
I find that most shoppers actually do appreciate the work that goes into a zed knitted piece. Many people have tried their hand at knitting and know it can be an undertaking. However many shoppers don't realize I design every piece from scratch. This part of the production process is the most time consuming. I must pair an idea with the right wool – including how it will drape when it is knit up, how it will wear and how it will feel against the skin. How much wool will I need and will I be able to keep the price affordable, including the time it takes to knit. Then I work on the prototype and that usually involves knit, rip out, knit again, rip out. What edge stitches will make it look beautiful from every angle, and when it is finished will it be what shoppers want to wear? It can take a month or more just to finalize a new design. 
The question I am asked most often is how long it takes me to knit a piece. Depending on the design the actual knitting can take hours or days and days. I'm not a super-fast knitter, so my production capacity is around 100 pieces per year. I've tried to keep track of how long each piece takes to knit, but like most makers that is just folly! Most of us earn about 5 cents per hour but wouldn't trade it for the world!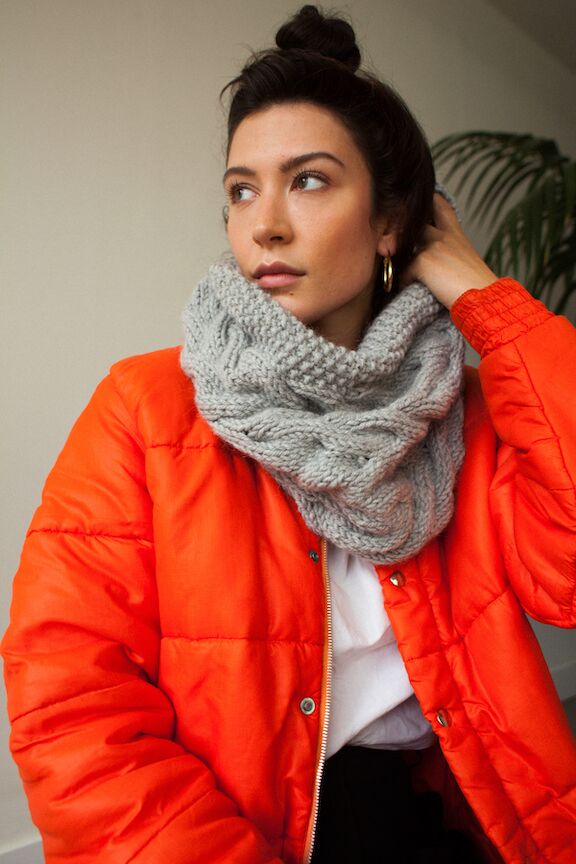 What's new for Fall 2019? Why are you excited about this season?
I'm really excited to be part of First Pick again this year, after other commitments kept me from last year's show. Being involved in the vibrant maker community in Vancouver is an honour for me, one that is not taken lightly. 
What's the one thing customers should add to their wardrobe this season and why?
If there is only one new item for you this year, make sure it is top quality, handmade, and classic. I still wear items I bought 20 years ago and marvel every time how they just never go out of style. It is the basis of a truly great wardrobe.
Let's talk design for a moment: what is your design viewpoint? Who is the person you design for? How has your design viewpoint changed or evolved?
My design viewpoint has not really changed since I was a teenager. While my friends were looking at Marie Claire I was devouring Vogue. I always kept an eye on upcoming fashion trends and then worked them into what I was sewing. But even then I didn't want to adhere to fads that were "of the moment". I knew my style and I chose to follow trends that worked for me. Today I still design that way. zed designs are classic and enduring. They are in style today but won't be seen as a fad tomorrow. It's all about staying away from the throw-away business model.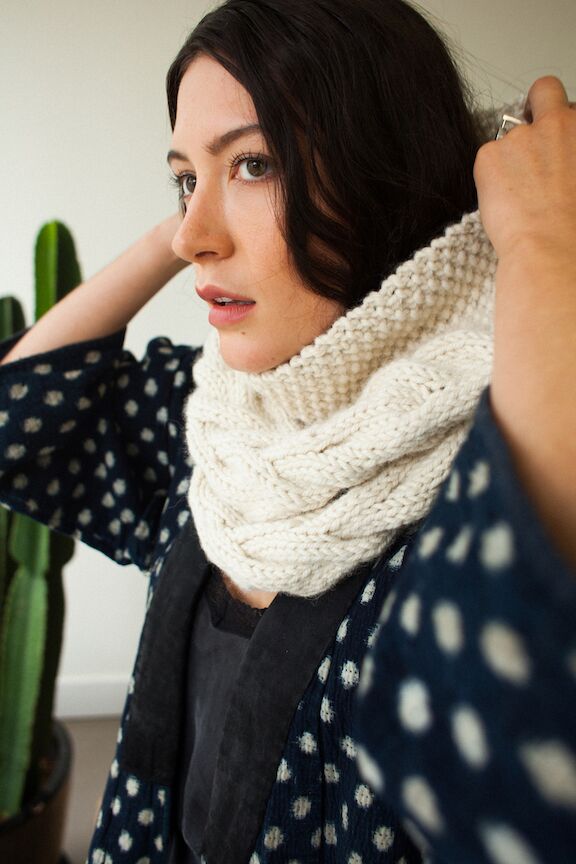 What's new with you since we saw you last show?
This has been a tough year for me as I battle tendonitis. No surprise – many knitters eventually succumb and since I have knit every day for the last 7 years (and from September on that means at least 8 hours or more per day) it was bound to happen. Physiotherapy and careful attention to what my body is telling me has allowed me to keep knitting this year. But this will be the first year without a new design and the extra knitting it entails. Small cost for long-term gain, hopefully!
How are you balancing creativity with the daily grind?
I can't turn off the creative part of my brain so it is incorporated into everything I do. I keep a sketch book handy and have a sketch app on my iPad. When I'm knitting I listen to podcasts (music and others) and audiobooks. This year I have spent extra time following new ideas for the upcoming First Pick Home Decor show. I'm especially lucky to be at a stage in my life where I can spend days on end feeding that creativity and avoiding the daily grind. Pretty special!
What challenges do you find yourself facing, and how does being part of the local design scene help? 
I guess the biggest challenge is that I live far from makers who I would like to see more often. Thankfully we can stay connected through social media and that helps a lot. I'm actually a bit of a loner and my best ideas often come to me after midnight when the house is quiet and the music is good!